Do you believe in magic? Brent Braun does, and might make you as well. You won't regret checking out this New Albany magic shop.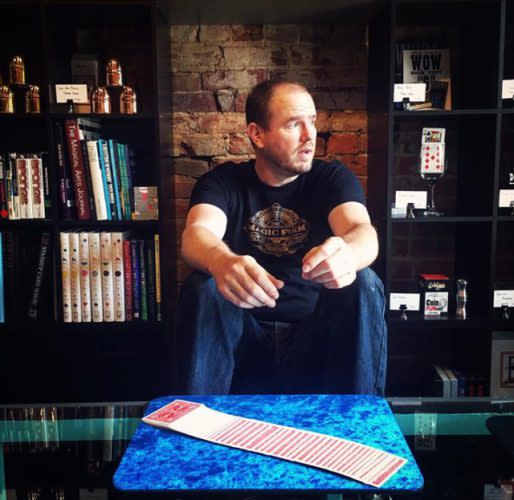 Braun launched J&B Magic Shop inside the Greentree Mall in Clarksville back in 2002, intending only to stay open for the holiday season. A move across the street to the River Falls Mall followed, then a two-year stint in Louisville's Highlands neighborhood. J&B — the name a tribute to Braun and late former partner Jason Newman — finally settled into its current New Albany location in 2019.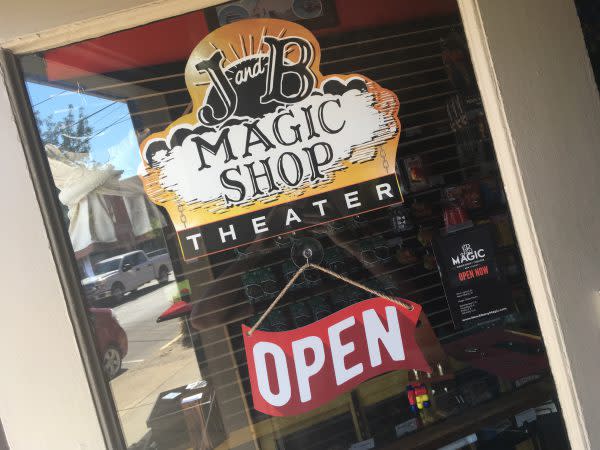 Magic is something Braun has felt an affinity for since childhood.
"I learned a card trick from my dad when I was young," he recalls. "When I was 20 years old, I became a single father in need of a hobby I could do at home while my son was sleeping and I was up all night."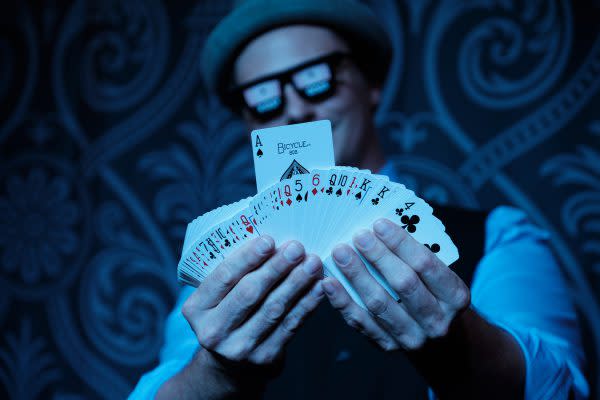 A visit to the Greater Louisville Magic Emporium in Jeffersonville lit the career spark for Braun. He quit his then-job at Falls City Electric to become a full-time magic student. He's since gone on to establish a strong reputation for himself in the craft, consulting for television shows such as America's Got Talent, Britain's Got Talent, Penn & Teller Fool Us and Death By Magic.
"I work with magicians who are already performing, looking to get their acts to the next level and really polish what they're doing," he explains. "I've also worked with theater groups and other variety performers who want to add an element of magic to their shows. Magic is very adaptive and can be added into so many types of performances."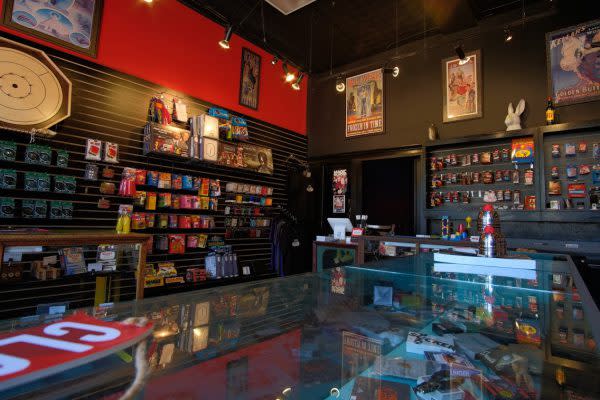 The J&B retail shop makes excellent use of its small footprint with an inventory of magic tricks, books and props to accommodate everyone from beginners and hobbyists to full-time professionals, as well as playing cards, fidgets and sensory toys, brain puzzles and gift items.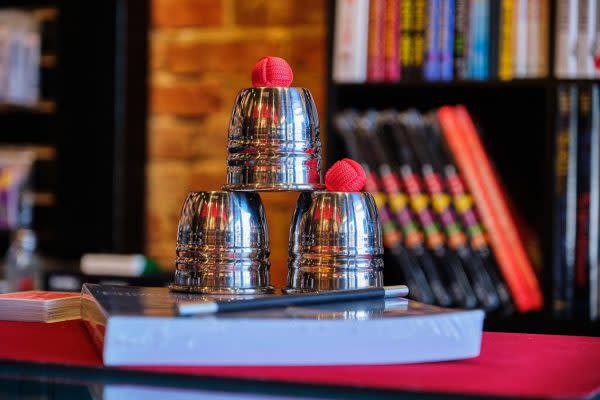 "Our top seller is a trick called the 'Ball and Vase,'" Braun describes. "It allows the performer to make a little ball appear and disappear within a vase — one of the oldest tricks and it fools people every day."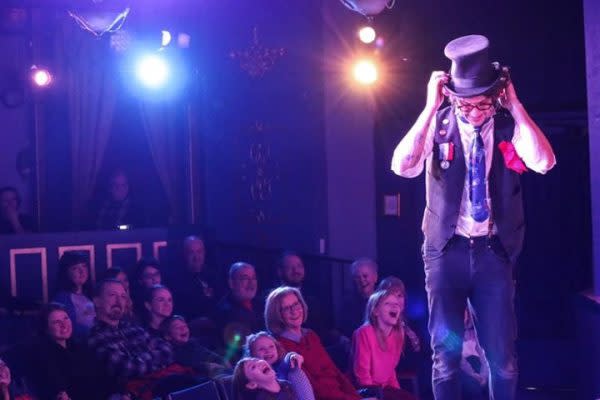 In addition, the property features a 30-seat theater space for shows, performances and weekly magic sessions on Thursday evenings.
"We are an incredibly unique destination," Braun says. "There are only a handful of brick-and-mortar magic shops in the country, and we are one of only two in Indiana. You can't get what we have just anywhere. We have had performers and customers come in from every corner of the country — a couple of guys drove nine hours to attend our opening! It's definitely something special."
For more information, visit newalbanymagic.com.