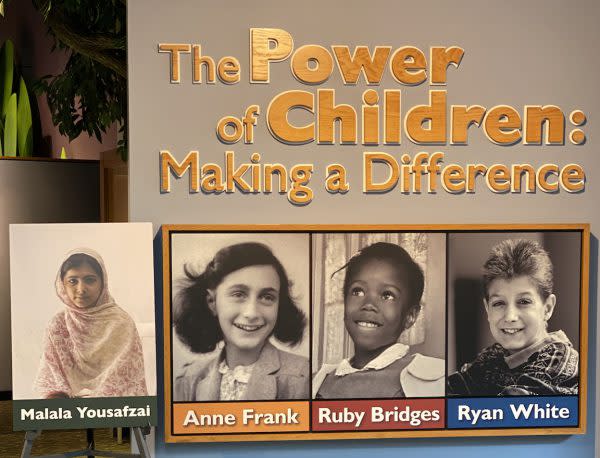 Big doings are afoot at The Children's Museum of Indianapolis! Constantly evolving to keep its content new, fresh and relevant, there are several new exhibits at The Children's Museum of Indianapolisyou'll want to check out during your next visit.
The emotionally moving Power of Children celebrates the lives of several remarkable young people who have changed the world as we know it. On Sept. 19, a new section about Malala Yousafzai will join the permanent lineup of displays showcasing Anne Frank, Ruby Bridges, and Ryan White. Shot by a masked member of the Taliban while riding a bus to school in 2012, the then-15-year-old Pakistani girl somehow managed to survive and recover. The youngest person to ever receive a Nobel Peace Prize, Malala continues to speak out regarding the right to education for girls and young women around the world.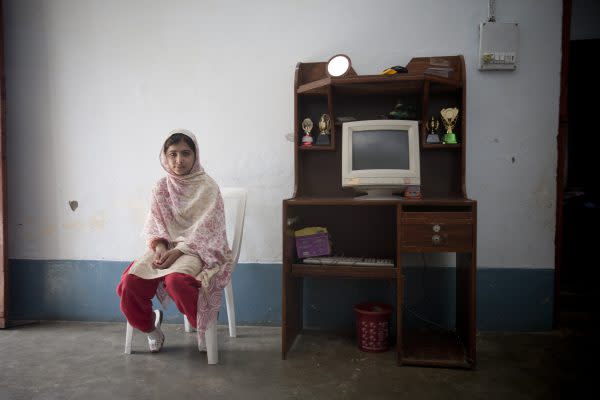 The new Power of Children area dedicated to Malala will feature a recreation of her own Pakistani home and in-depth information about her life and legacy.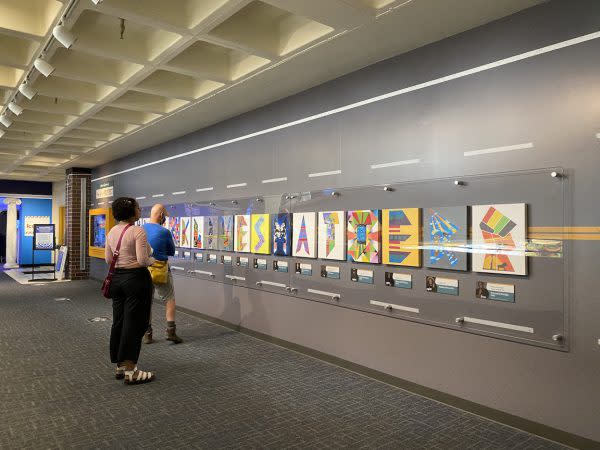 Now on display for the next two years, "Stories from Our Community: The Art of Protest" shines a light on the 18 local Indianapolis-area artists who pitched in to create the Black Lives Matter (BLM) street mural on Indiana Avenue in 2020. Every letter that composes the mural addresses the larger goal of addressing social injustices while striving to share stories of the Black experience.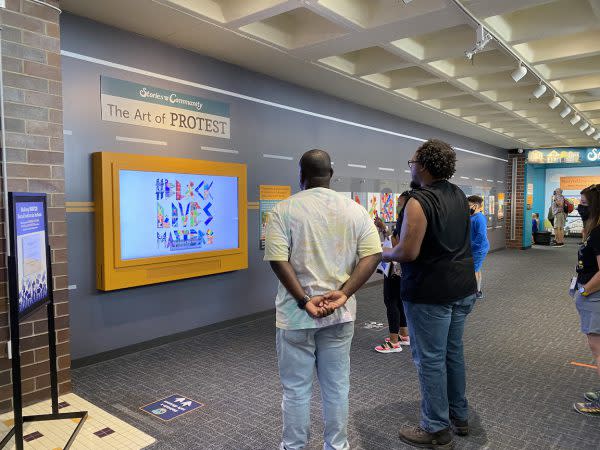 "If we can reach children with conversations that adults are having, the next generation may not have to go through the hardships that we are going through now," said Deonna Craig, Visiting Artist at The Children's Museum and one of the original Indiana BLM mural artists.
In addition to highlighting recreations of each letter on a smaller scale, the exhibit also includes personal anecdotes, interviews, and other works from the BLM artists themselves, along with some of the actual objects that were used to create the mural.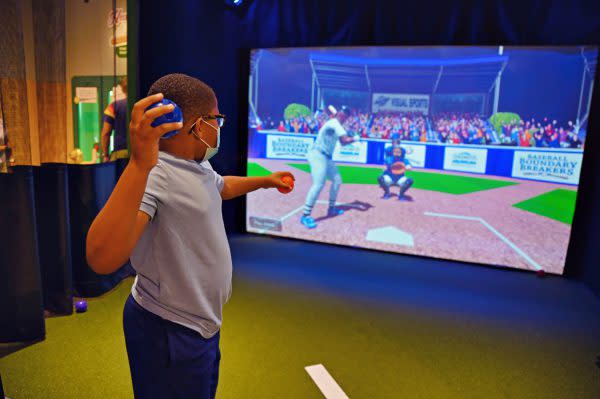 Fans of America's favorite pastime will appreciate the chance to take a deeper dive into the stories of sporting trailblazers who've faced adversity in the new "Baseball Boundary Breakers" display, part of the Riley Children's Health Sports Legends Experience® indoor gallery of exhibits. Here, guests can learn about Black, female, and physically challenged athletes like Hank Aaron, Jackie Robinson, Mo'ne Davis, and Jim Abbott who overcame the challenges in their paths to find success. The exhibit blends baseball artifacts and interactive opportunities in a way that's both fun and educational.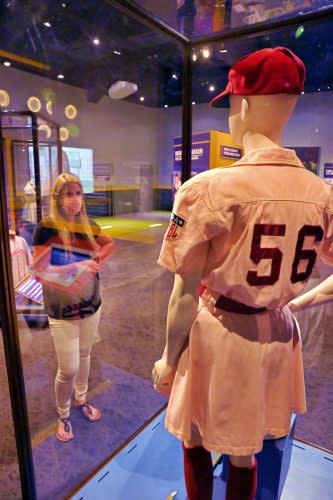 "We believe this exhibit is an opportunity for children and families to have fun with baseball while connecting bigger ideas and important values, sparking learning opportunities in both sport and life," said Jennifer Pace Robinson, president and CEO, The Children's Museum.
For more info about these new exhibits at The Children's Museum of Indianapolis, go to childrensmuseum.org.