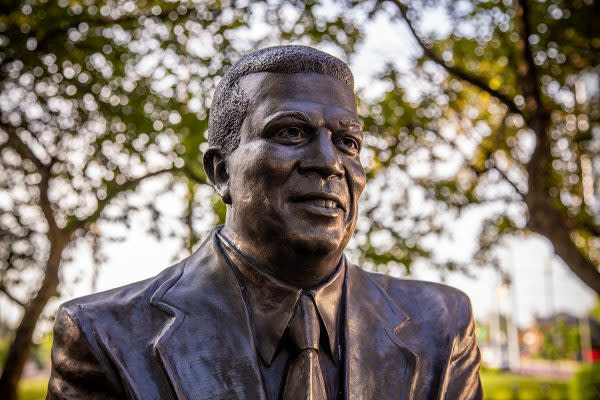 In 2019, the Delaware County Historical Society dedicated a statue in Muncie of Hurley C. Goodall, a local Civil Rights leader and Muncie's first African American state representative. The new statue is one of several classic public art sculptures within the city. The new work was sculpted by renowned Hoosier artist, Bill Wolfe.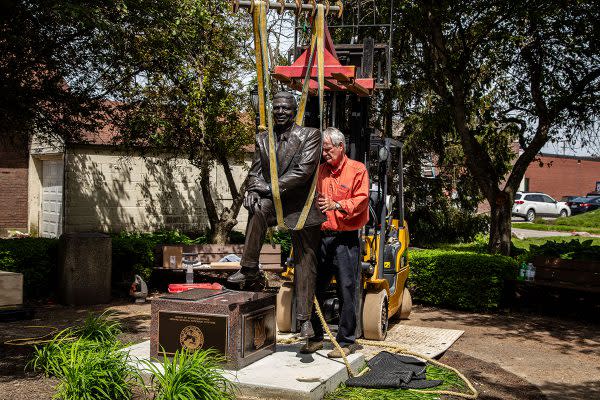 The artist, Bill Wolfe, at the statue's installation.
Prior to the completion of the Goodall statue, Wolfe finished a monument to Sieur De Vincennes in (you guessed it), Vincennes, Indiana this past year; Weir Cook at the Indianapolis International Airport in 2015; Larry Bird in Terre Haute in 2013; and several others across the state.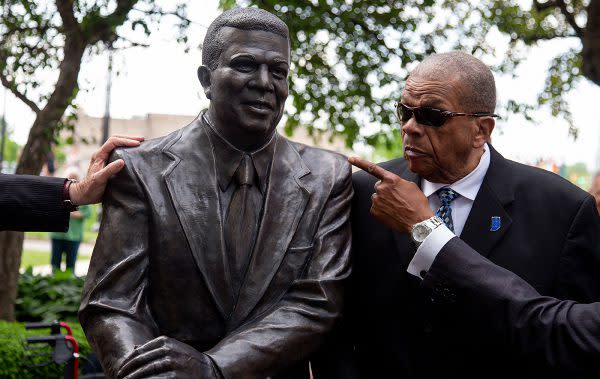 The real Hurley Goodall at the statue's dedication. Image courtesy of Robbie Mehling.
As for the newest statue in Muncie, it depicts local Civil Rights icon and state representative, Hurley C. Goodall. Goodall was born May 23, 1927 in Muncie's Whitely neighborhood. Goodall has lived his entire life in Whitely, a predominantly African American neighborhood in Muncie, with one of the most active neighborhood associations in the entire city.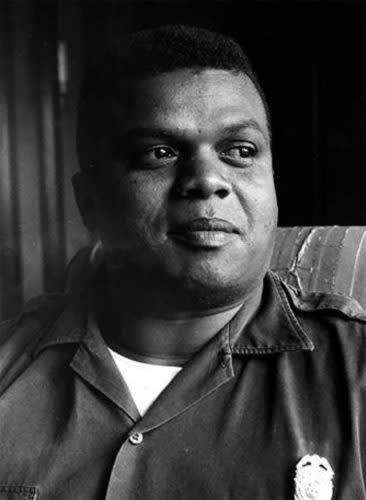 Hurley Goodall in the 1960s, image courtesy of Ball State Libraries Bracken Archive and Special Collections.
A graduate of Muncie Central High School, Goodall served a tour in the United States Army as part of the occupying force in Japan at the end of the Second World War. Upon returning home, he married Fredine and began work at Muncie Malleable Foundry.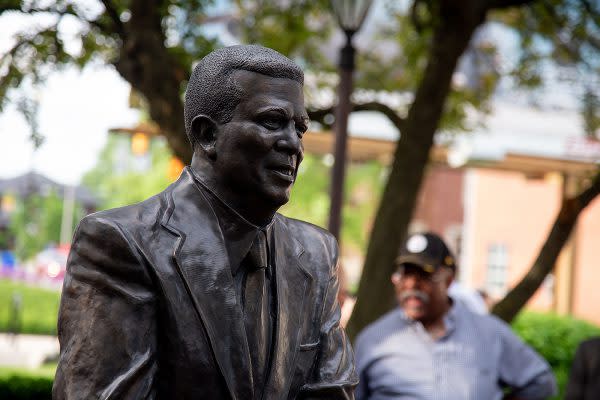 Image courtesy of Robbie Mehling.
Goodall became active in Labor and Civil Rights at this time, becoming a leader of both in Muncie. In 1958 he was hired with John Blair as the first paid African American firefighters in Muncie.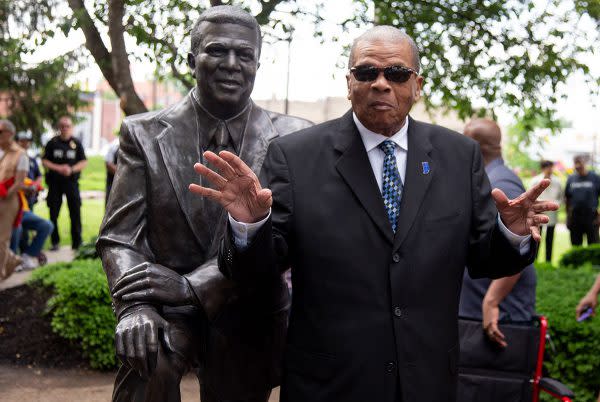 The real Hurley Goodall at the statue's dedication, image courtesy of Robbie Mehling.
After retiring from the MFD in 1978, Goodall was elected as Muncie's first African American representative in the Indiana General Assembly, a role in which he served until 1992.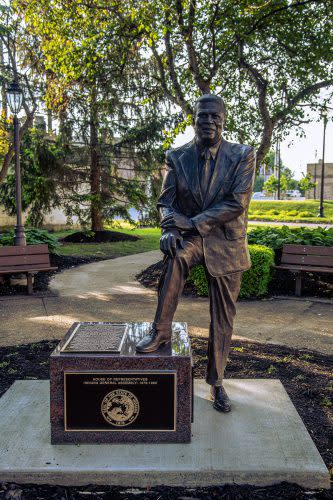 Upon retiring from elected office, Goodall began work at Ball State's Center for Middletown Studies, compiling the history of Muncie and Delaware County's African-Americans. Goodall served on numerous boards, including the Muncie Board of Education and is a lifelong member of the NAACP - Muncie Chapter.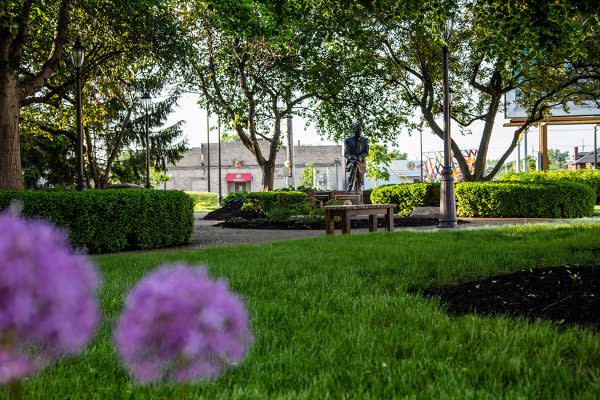 The Delaware County Historical Society raised just over $107,000 in six months to construct the statue. The DCHS partnered with the Muncie Arts and Culture Council and Muncie's Community Enhancement Project to complete the work.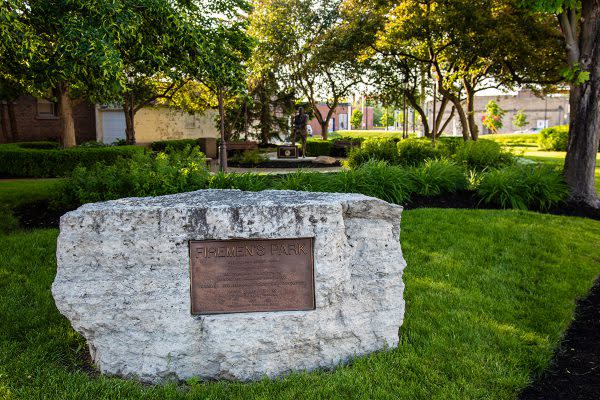 The statue is located in Firemen's Park, located just across the street from the newly restored Fire Station #1, at the corner of Jackson and Madison streets in downtown Muncie and is worth the trip to see the new work and to honor one of Indiana's great Civil Rights leaders.