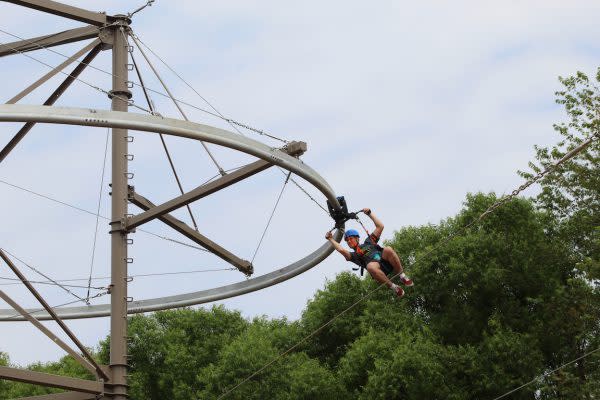 There's a brand-new reason to spend some time above ground at Indiana Caverns Family Adventure Park in Corydon. The attraction's new thrill ride is the first of its kind in Indiana. Best known for its fascinating underground network of caves and tunnels, the attraction opened its new Bat Chaser zip coaster just this summer.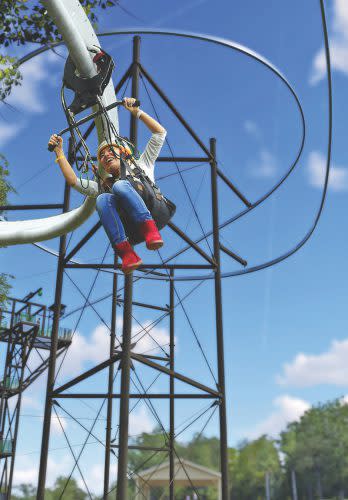 The first zip coaster of its kind in the Midwest (and only the second in the country), the breathtaking Bat Chaser thrills passengers with a ride that marries the best elements of ziplining, hang gliding and roller coasters.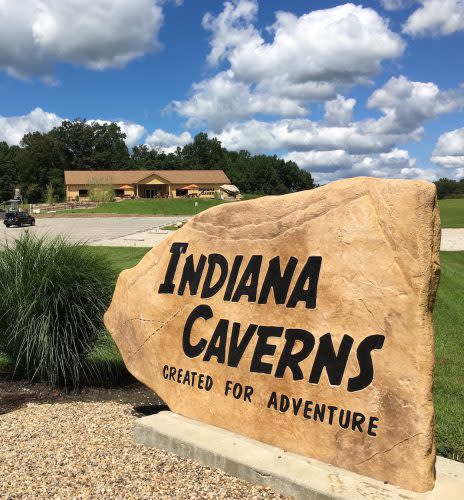 Bat Chaser launches from a 50-foot tower through the tree canopy, around a 360-degree loop and over three drops reaching speeds of more than 20 miles per hour. In keeping with the cavernous theme, the 600-foot thrill ride circles around and through a tree-lined sinkhole. All riders are outfitted with full-body harnesses and helmets for safety.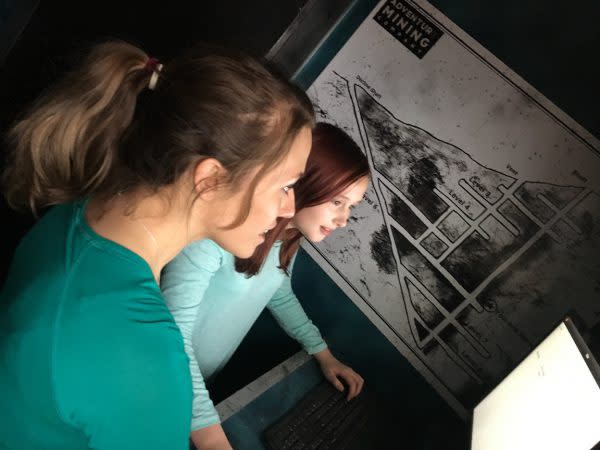 Indiana Caverns also recently added an "1,000 Feet Down" escape room feature that mimics the challenge of rescuing a team of trapped miners. Other offerings include cave tours by boat, kayaking, interpretive trails and exhibits, the opportunity to view Ice Age-era fossils, waterfalls, a gift shop and gem mining.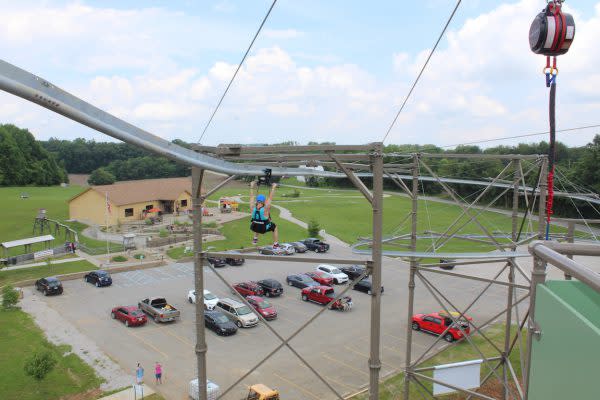 For more information, visit IndianaCaverns.com.