You may have heard about Antique Alley in the eastern part of the state, but I want to zero in on Cambridge City - a part of the alley, but a stand-alone city in its own right. I recently visited there and found it a charming stop along the National Road.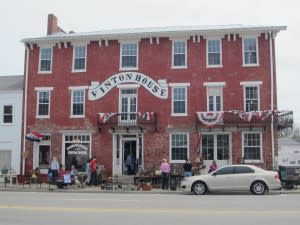 Before you even begin to tackle the antique shops, you need to stop in at The Pour House - a local coffee shop that (of course!) also sells antiques! I'm still kicking myself that I didn't get one of their chai teas. A friend of mine did and then let me try it. Why didn't I go back? However I did get some of their peanut butter fudge and polished it off the same night!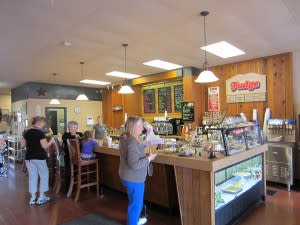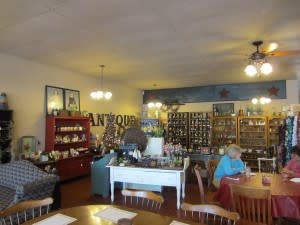 After you're filled up with some caffeine you'll be ready to tackle the three blocks that offer ELEVEN antique shops. And they are just waiting for you to find the perfect piece ... or two ... or three. I was making a wish list as I walked through.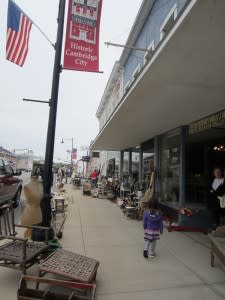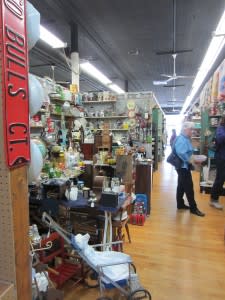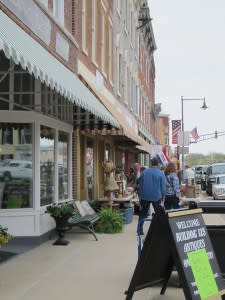 When it was time to break for lunch, we tried out the No. 9 Grill.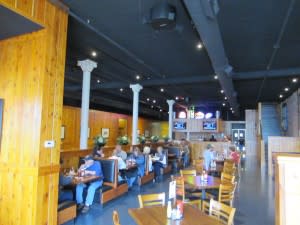 It is housed in a completely restored and redecorated Rhim's Grocery building. They offer steaks, burgers and my recommendation is their mac-n-cheese bites!
We strolled through a few more of the stores and then found the perfect way to wind down from the day. J&J Winery is located just 11 miles east of Cambridge City (through Centerville - another stop on Antique alley - if you want to see more antiques!). The winery sits on four acres of wooded trails including a two acre pond. It's the perfect setting to enjoy their award-winning wine and maybe even a pizza from their Italian wood-burning oven.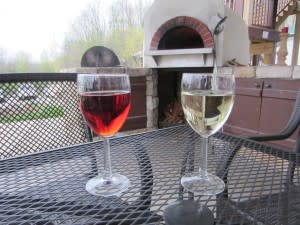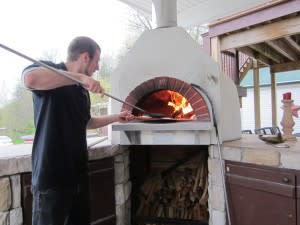 And if all that isn't enough of a reason to visit Cambridge City ... a new bed and breakfast just opened this spring - Lehman House - in the heart of the city. It is an 1840 Federal Home featuring two rooms, each with a private bath.
More information and details on the above can be found on the Richmond/Wayne County's website. They were a huge help for my visit and I'm sure they will be more than willing to help plan yours!