Summer is the perfect time to venture outside and see Indiana's natural beauty. The countryside is filled with green and the sky fluctuates between a brilliant blue or a myriad of warm, watercolor painted sunsets. Nickel Plate Express traverses the Hamilton County countryside, offering passengers a view of Morse Reservoir and rolling fields. Operating hi-level 1956 equipment and offering a full-service bar, the Nickel Plate Express is a new type of entertainment experience for families and friends to enjoy.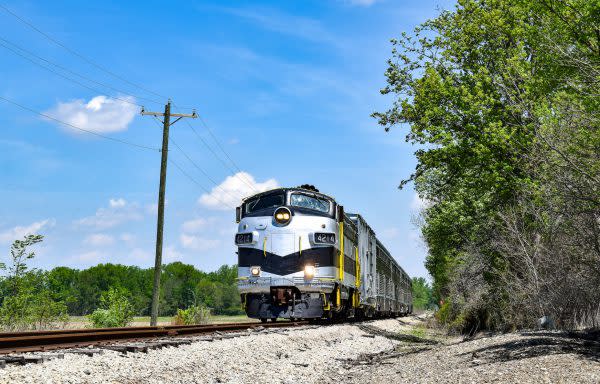 Here are four reasons to book your tickets for this new summer adventure:
The bar
Whether it's the Ales & Rails or Uncorked Express, the Nickel Plate Express bar is always           freshly stocked with local Indiana beverages. Try a tangy & hoppy IPA from Field  Brewing in Westfield, or taste test a sweet white wine from Sugar Creek Winery in Carmel. You might discover a new go-to happy hour beverage while cruising the tracks!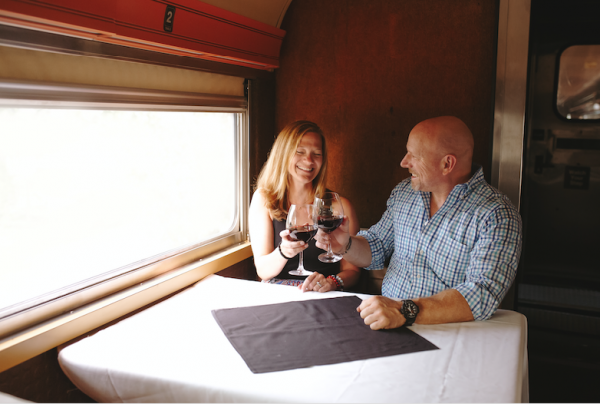 2. The new friends
Choose a seat in the 1956 dining car for a social experience. Boasting booth seating, the dining car becomes lively as groups and couples let conversation flow like the tap. The atmosphere in the car is reminiscent of a German beer hall as strangers swap stories and take turns buying the next round. Book a seat and enjoy a side of Hoosier hospitality with your pint.
The view
Running parallel to the county's major state roads, the Nickel Plate Express offers a new            meaning to crossroads of America. During the trip, guests pass through quaint towns that harken back to a simplertime.  The train crosses over Morse Reservoir where groups of kayakers and boaters can be spotted waving at the passing train above them.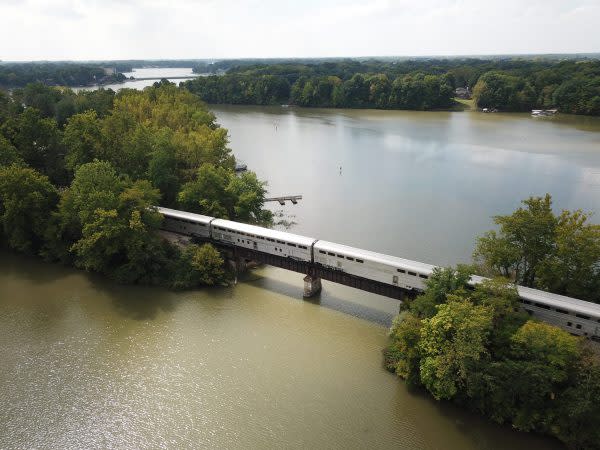 The nostalgia
A moving entertainment venue, Nickel Plate Express takes passengers back to a different time. Built in 1956, the train was originally used to haul passengers from Chicago to Los Angeles. Considered a luxury train in the day, movie stars and businessman were frequent 'fliers'. When climbing aboard, it's easy to imagine taking a trip cross-country in the 50s and treating yourself to a cigar and scotch in the upscale dining car.
Summer Schedule
June Events
June 7: Spirits Express
June 8: Ales & Rails Express
June 15: Father's Express
June 15: Bourbon Express
June 22: Midwest Railfest
June 29: Hobo Express
July Events
July 4: Noblesville 4th of July
July 5: Independence Express
July 13: Hobo Express
July 20: Superhero Express
July 27: Uncorked Express
August Events:
August 3: Hobo Express
August 10: Spirits Express
August 17: Decades Express: Roaring 20s
Visit NickelPlateExpress.com to book your tickets for this new summer entertainment experience.