Gabis Arboretum's train master has seen visitor after visitor leave the arboretum's huge railway garden amazed and impressed. I know I was in awe during my recent visit. The Valparaiso-based railway garden's wonderful waterfalls, elaborate bridges, impressive 14-foot change in elevation, and its more than 3,500 tiny trees and bushes are a hit with both kids and adults.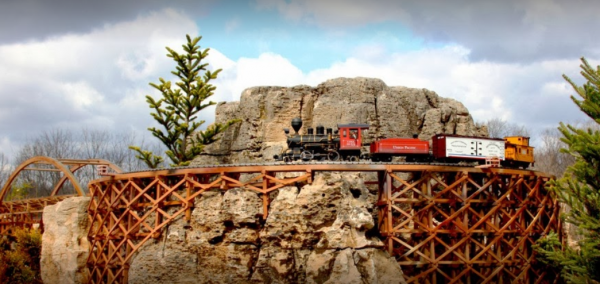 Gabis Arboretum Railway Garden
The G-scale railway garden, which features seven different train engines pulling a wide variety of different train cars around the tracks at any time, opened in June of 2011. The trains circle on and around what took a massive effort to build, including the installation of 850 tons of rocks, 3,000 feet of track, 500 different varieties of plant life, and plenty of water features, unique buildings and scenes - and, of course, the driving of the golden spike to finish the railroad tracks.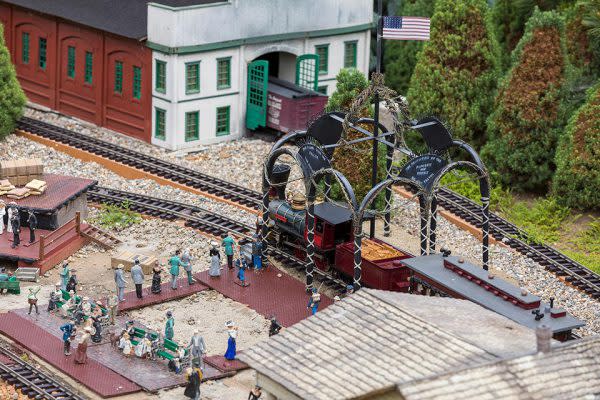 Gabis Arboretum even has a replica of Abraham Lincoln's funeral train making a stop in Michigan City, IN
The railway garden, which encompasses about an acre, focuses on the steam era of railroading up to 1915. To enter the railway garden, visitors pass through an authentic-looking train depot with a gift shop and restrooms, as well as a large space to rent for parties and events. The folks at Gabis Artoreum say Northwest Indiana is rich in train history and train-related attractions, so visitors who come to Gabis often visit other train attractions, like the Hesston Steam Museum in LaPorte.
Hesston Steam Museum
Other great places for train enthusiasts include the Hoosier Valley Railroad Museum in North Judson, the National New York Central Railroad Museum in Elkhart, and Sunset Hill's Illiana Train Society's outdoor garden railroad in Valparaiso.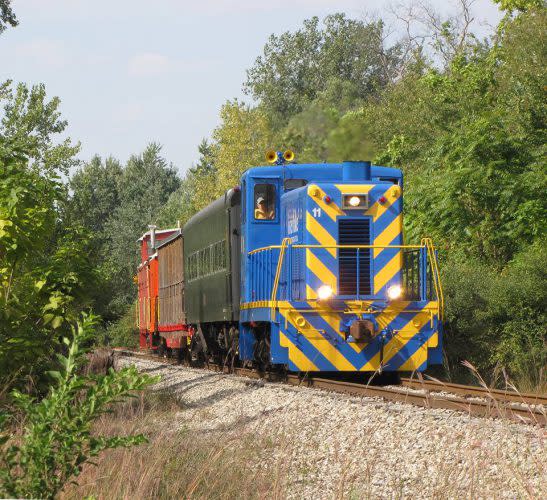 The Hoosier Valley Railroad Museum offers train rides through the countryside!
For a train-themed overnight stay, Riley's Railhouse Bed & Breakfast, located along railroad tracks in Chesterton, has become a popular stop. It features lodging in an old train station, and guests can even stay in train cars stationed outside the building.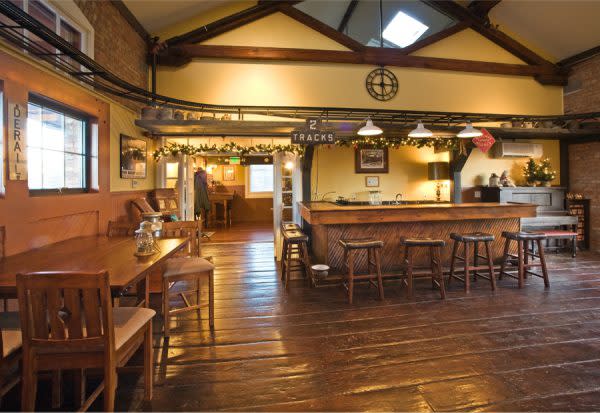 Riley's Railhouse Bed & Breakfast Lounge
A fun spot for train enthusiasts to dine while in Valparaiso is at Industrial Revolution Eatery & Grille in Valparaiso, which, as the name suggests, pays tribute to this country's industrial revolution. It even features a model train circling the dining area.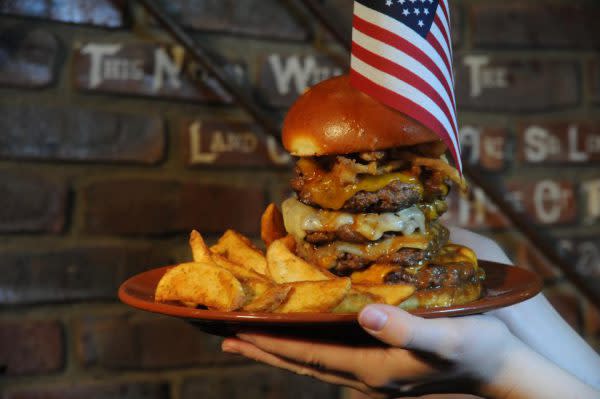 The Risk-Taker Burger at Industrial Revolution Eatery & Grille