While Indiana's craft beer and wineries get well deserved attention, a growing number of entrepreneurs are quietly developing the Hoosier State's craft spirits. One of the top new distilleries in Indiana is Oakley Brothers' Distillery in Anderson.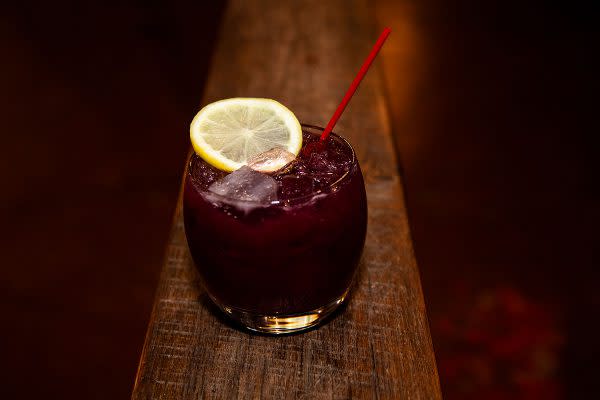 After operating for years in Edgewood, Jason and Jerrad Oakley opened the Oakley Brothers' Distillery in downtown Anderson back in 2018. The brothers are committed to creating high-quality spirits, drink, and experiences.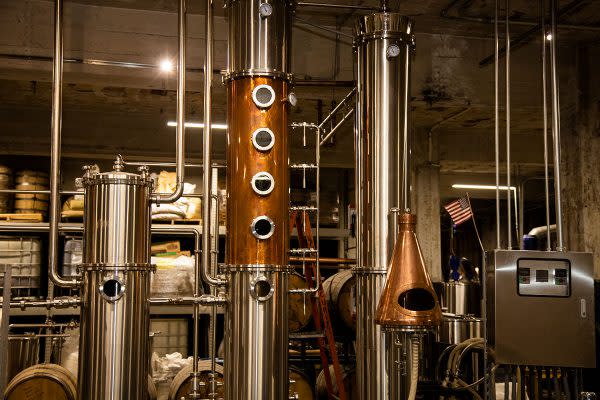 Where magic is made.
After spending many years experimenting with craft fermentation techniques, the brothers turned their favorite past time into a serious business. Oakley Brothers' Distillery offers some fantastic spirits, both classic options and novel drinks for those with wider palettes. Liquorists won't want to miss this place and it's worth the trip to Anderson.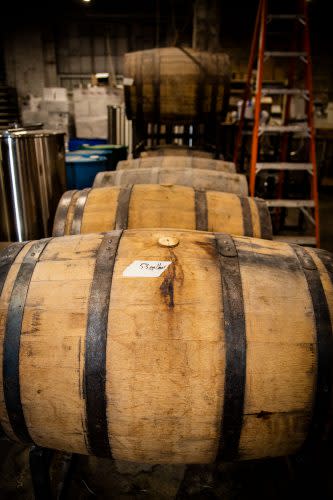 OBD is comfortably located in an historic rehabbed Buick dealership and showroom in downtown Anderson. The building adds to the charm of the whole experience for visitors. Along with a tasting room, OBD features a full cocktail bar and offers flatbread pizza in a variety of options - Buffalo Blue Chicken, Thai Peanut Chicken, Sweet Chili Chicken, Hawaiian, Bacon Ranch Chicken, Pepperoni, Pulled Pork, and my favorite, Spinach Tomato Basil Pesto!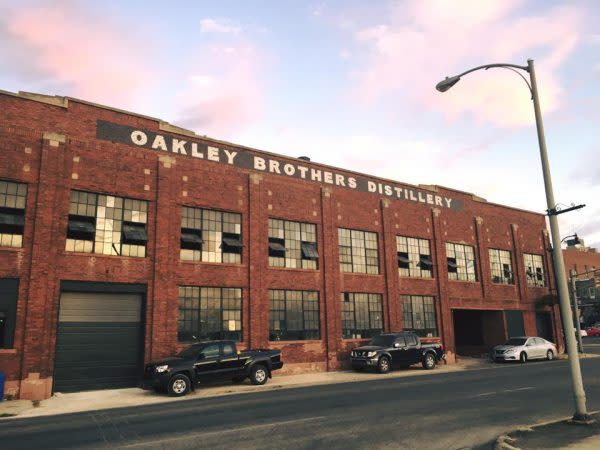 As for the spirits, OBD offers the classics like Flyover Small Batch Whiskey and Hell or Rye Water Rye Bourbon Whiskey, but they also offer spirits unique to OBD like Indiana Moon Moonshine (un-aged whiskey), 317 Vodka (Indiana corn based), Uno Más Agave Spirit, and Limoncello Liqueur.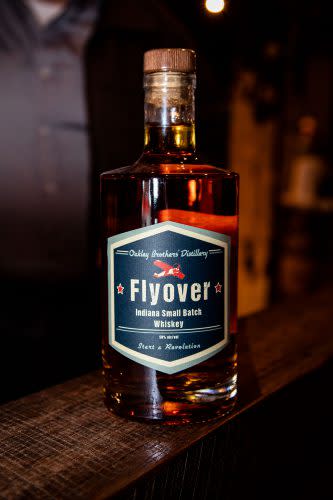 The cocktail bar will also mix up some pretty great creations on a rotating schedule (so a second visit will still be unique). We tried an Apple Pie Mule, the Beekeeper Triple Belgian, Blackberry Smash, and several others. Flights are available if you want to try them all.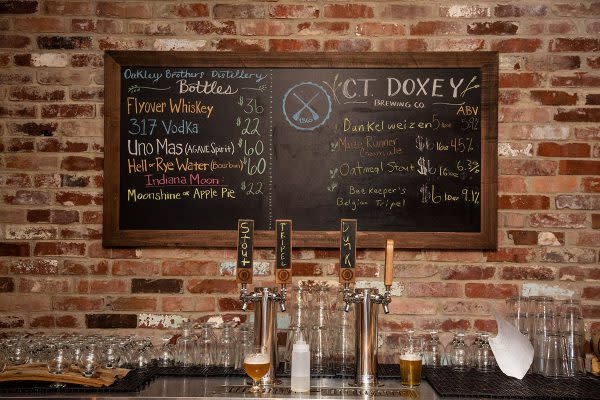 OBD also focuses on education and entertainment. Throughout the year, the distillery offers programs related to the history of brewing, distilling, and fermentation. Visitors can take tours of the facility and cocktail workshops, where you can build your own cocktails with OBD spirits. Check ahead, as operations may have changed due to COVID-19.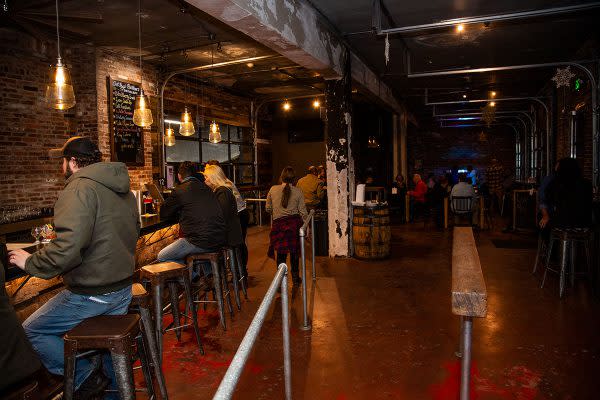 OBD also offers live music on the weekends and games (shuffleboard, cornhole, and janga) for guests. The tasting room is a great place to unwind at the end of the day, or as a stop on your night out.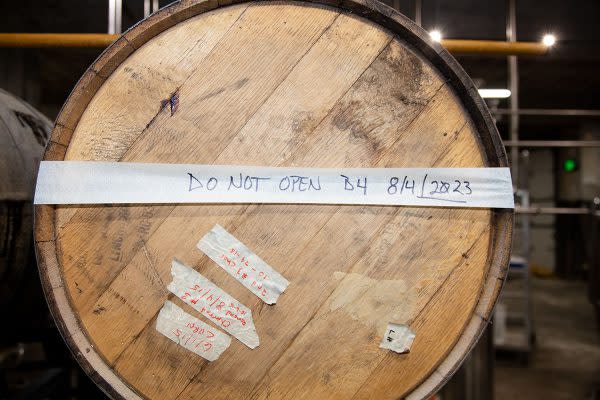 The Oakley brothers also operate the C.T. Doxey Brewing Company on the same premises. Their beer has been available for sometime.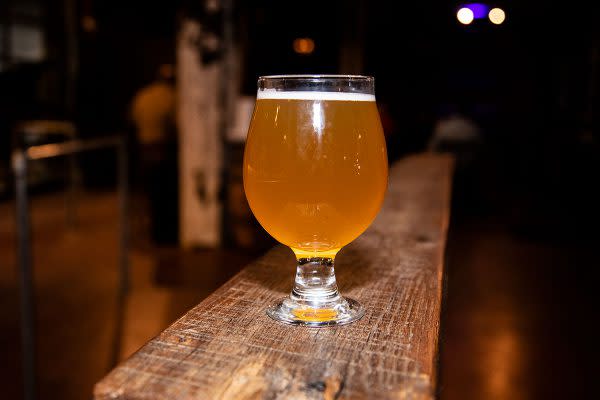 To top it all off (pun intended), OBD sources many of the ingredients for their spirits right here in Indiana. Corn, obviously, but also grain, honey, and fruit.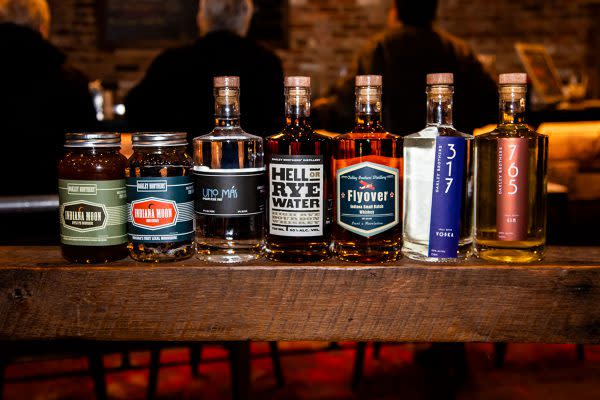 Oakley Brothers' Distillery is definitely worth the trip to Anderson. Whether you are an avid fan of fine crafted spirits, or just love a unique cocktail, OBD will not let you down.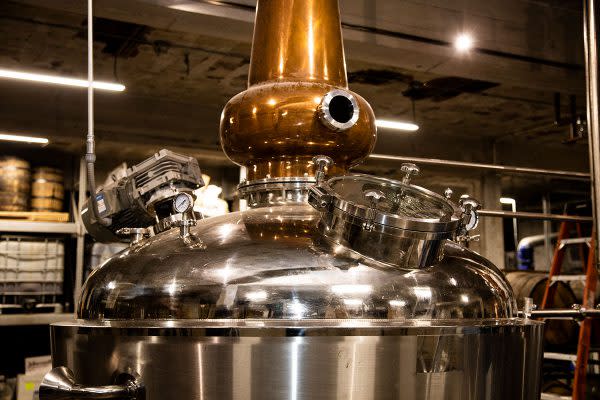 Want to learn about more Indiana distilleries? See seven of Indiana's best here. Or check out our posts on Sun King Spirits in Carmel or Spirits of French Lick.