On Indy's north side, Holliday Park has traditionally been a popular destination for its playground, its hiking trails, its Nature Center, and its scenic historic Ruins, but there's a whole new reason to pay a visit this winter.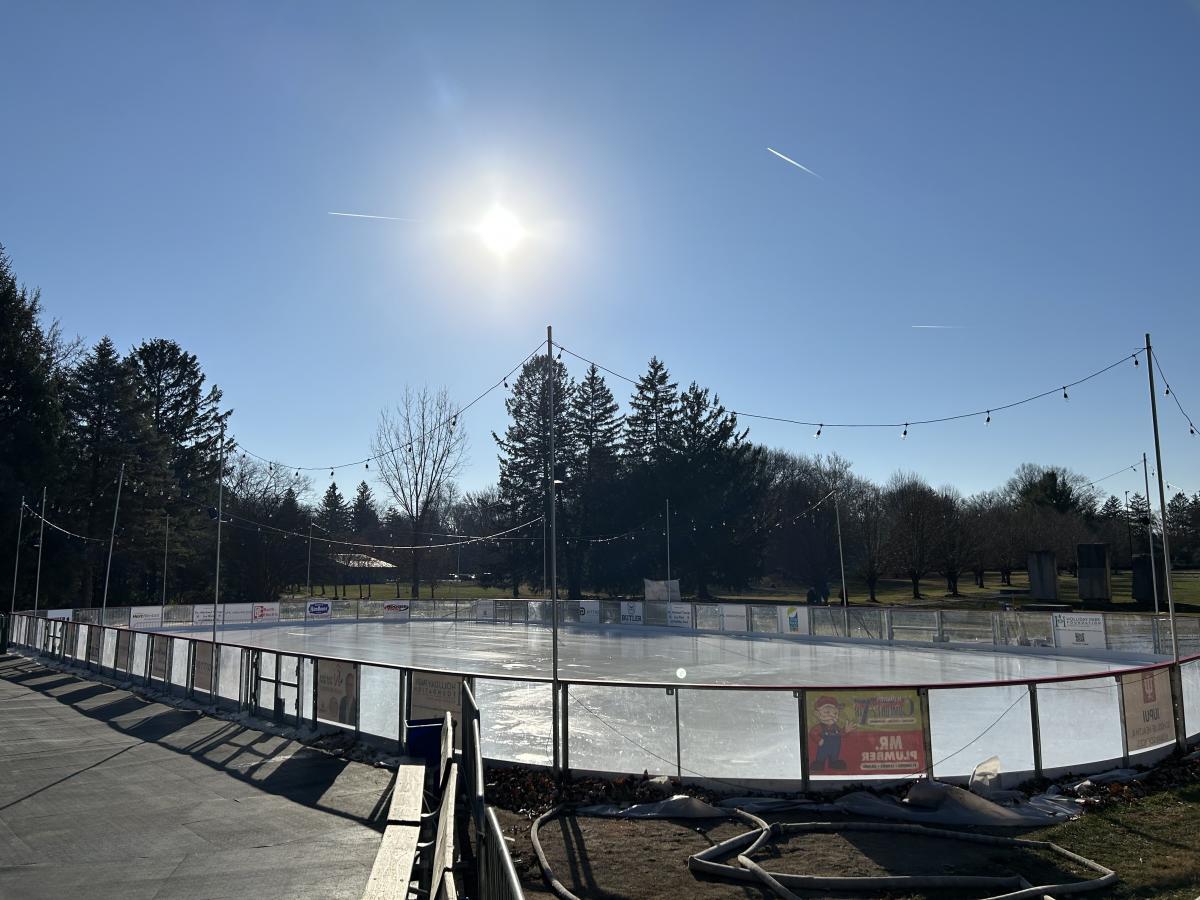 The Ice Rink at Holliday Park presented by Merchants Bank of Indiana opened for the season on the Friday after Thanksgiving and plans to stick around into the New Year until Jan. 29, 2023. At the back of the grassy expanse overlooking the Ruins, the 60-foot-by-120-foot skating space is the only outdoor ice rink in Marion County.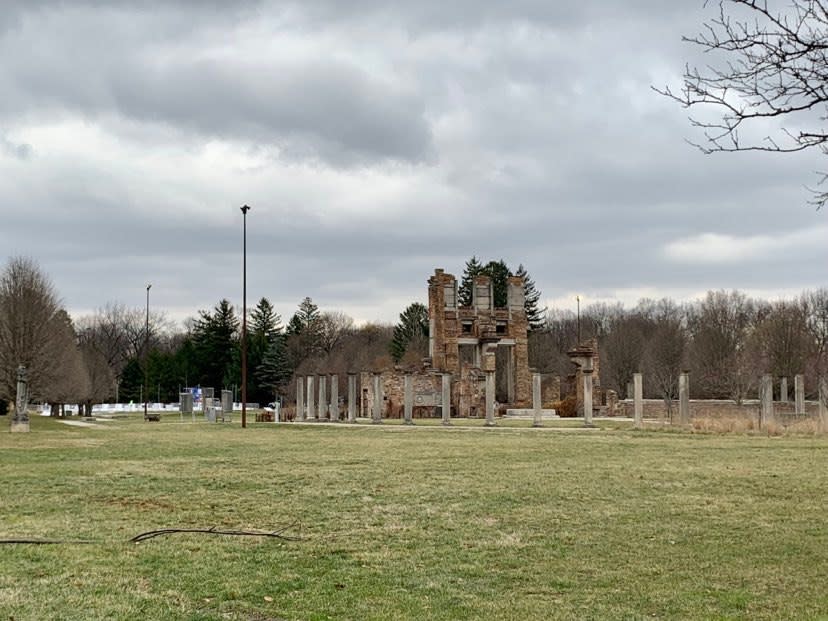 "Holliday Park has always been a serene, educational and welcoming place to bring people face-to-face with the natural beauty of our community," said Adam Barnes, executive director of the Holliday Park Foundation. "We're thrilled that the Ice Rink can provide a new annual tradition to Indy's holiday season, bringing people together in a transformative space in our park. It's an honor to give back to Marion County with an accessible, outdoor, immersive experience."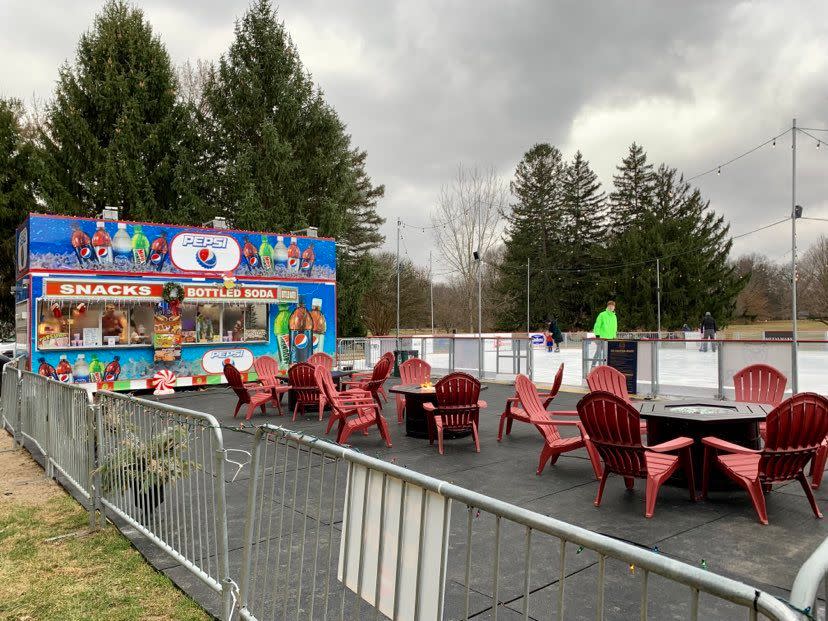 A concessions stand next to the rink stocks hot dogs, popcorn, nachos, and hot chocolate for guests to enjoy, with a truck serving local wine and beer on-site at the weekends. 
Best of all, "Skate It Forward" program sponsorships improve access to the rink for underserved communities by offering free tickets through local organizations.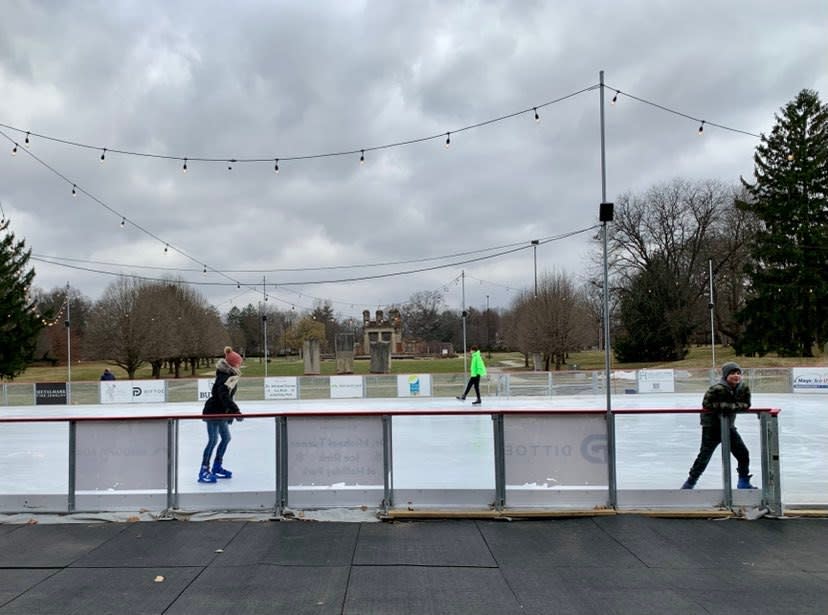 The Ice Rink is open daily (except Christmas Day), and even hosts skating lessons on Saturday mornings for beginners. Tickets including skate rental are $13 per visitor age 5 and up, available online and at the door.
For more information, go to hollidaypark.org/ice-rink.