Looking for an alternative to spending time in line at the check-out on Black Friday? Give yourself some space and Opt Outside at a DNR property this year.
When you "Opt Outside" on Black Friday you'll get free admission to any DNR property that charges a gate fee on that day and get a bonus check in with your Indiana State Nature Passport all weekend long!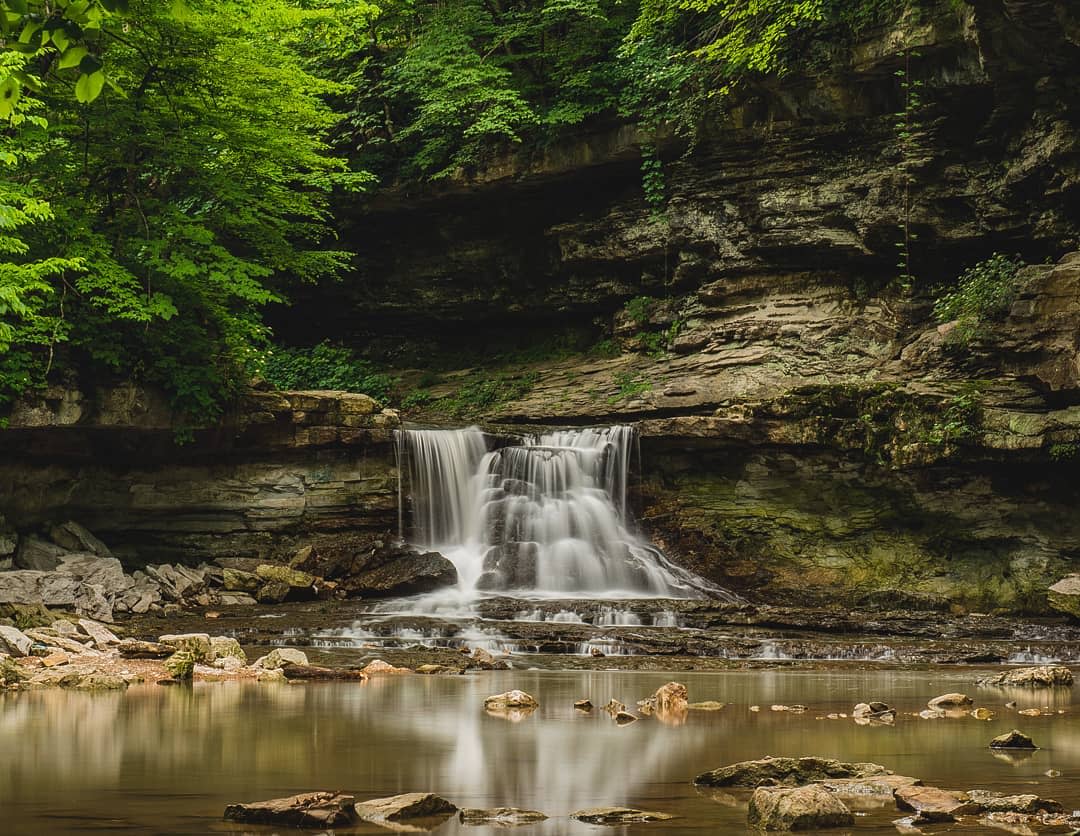 McCormick's Creek State Park. Photo by @_greghess on Instagram!
You also can be entered in drawings for DNR annual passes, lake permits, Outdoor Indiana subscriptions, Smokey Bear materials, gift cards, and DNR staff-led outdoor experiences, among other items, just by choosing to #optoutside at a DNR property.
There are three ways to participate, and you can do one or more to increase your chances of winning prizes:
1. Share your photos. Post photos of your outdoor Black Friday on DNR social media using the hashtag #OptOutsideIN2022. Posts that do not use that hashtag are not eligible for the drawings. DNR properties you can visit to participate include state parks, reservoirs, state forests, state Fish & Wildlife areas, nature preserves, and off-road riding state recreation areas. See additional details at on.IN.gov/optoutside.
DNR social media sites for posting include division and/or property pages as well as the links listed below.
- Indiana State Parks Facebook page: facebook.com/INdnrstateparksandreservoirs - Indiana Fish & Wildlife Facebook page: facebook.com/INfishandwildlife - Indiana State Forest Facebook page: facebook.com/INdnrforestry - Indiana Outdoor Recreation Facebook page: facebook.com/INdnroutdoorrec - DNR Facebook page: facebook.com/INdnr - DNR Instagram feed: instagram.com/indianadnr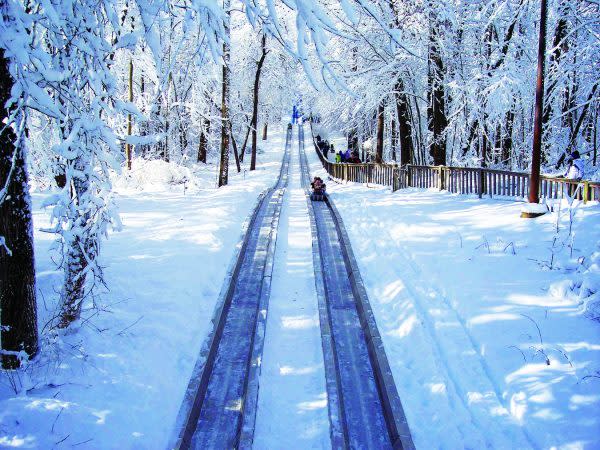 Black Friday is also the opening day for the Pokagon State Park Toboggan Run!
2. Opt Outside Scavenger Hunt. Download and complete the Opt Outside Scavenger Hunt found at on.IN.gov/optoutside at any DNR property, then return it to SPContests@dnr.IN.gov to be entered in a separate drawing for prizes and experiences. There is a bonus Indiana State Nature Passport check-in tied to the scavenger hunt! Just find the scavenger hunt flyer when you visit a DNR property for the check-in PIN to enter into the passport! You can complete this check-in all weekend long!
3. Check-in at a property with the Indiana State Nature Passport. As a bonus this year, if you check in at any DNR property currently listed in the Indiana State Nature Passport Program at visitindiana.com/explore or if you complete the Opt Outside Scavenger Hunt and enter the special Nature Passport Scavenger Hunt PIN, you will be entered in a drawing for a 2023 Annual Entrance Pass and an Outdoor Indiana magazine subscription. The special Nature Passport PIN for the scavenger hunt will be posted in the same location as each property's usual Nature Passport PIN (find these locations within the passport on each property's check-in page).
Everyone who posts a photo as described or participates in the scavenger hunt will be entered in a grand prize drawing for a gift pack from outdoor gear retailer REI in Castleton. REI is a supporter of the Indiana Natural Resources Foundation and Indiana State Parks.