The Palladium at the Center for the Performing Arts in Carmel is an impressive architectural structure to begin with, but a new projection-mapped light show is now elevating the building to the next level. In the same vein as Chicago's "Art on the Mart," Cincinnati's BLINK Festival and "Shining a Light" on downtown Indy's Monument Circle, Palladiscope is the unique creation of Bloomington-based Blockhouse Studios showcasing a combination of cutting-edge technology and original cinematic content. The Carmel Redevelopment Commission and Hamilton County Tourism provided funding for the $2 million endeavor.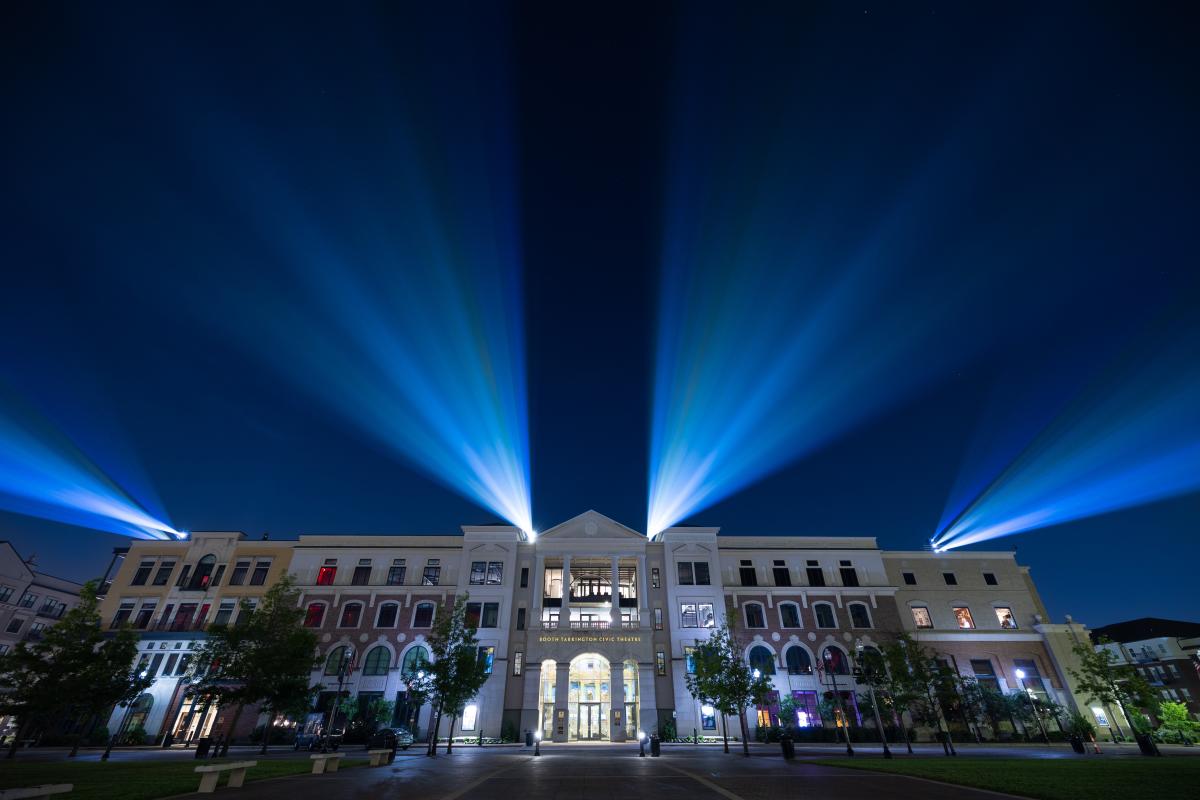 "We worked with the City of Carmel for close to two years on the project," says Blockhouse owner Kevin Winkler. "The main production was completed in roughly 12 months."
Viewers may already be familiar with Blockhouse's work without even realizing it. The studio has created projects for Newfields, Conner Prairie and the City of Columbus' Bicentennial Celebration, and has worked in Los Angeles and Las Vegas.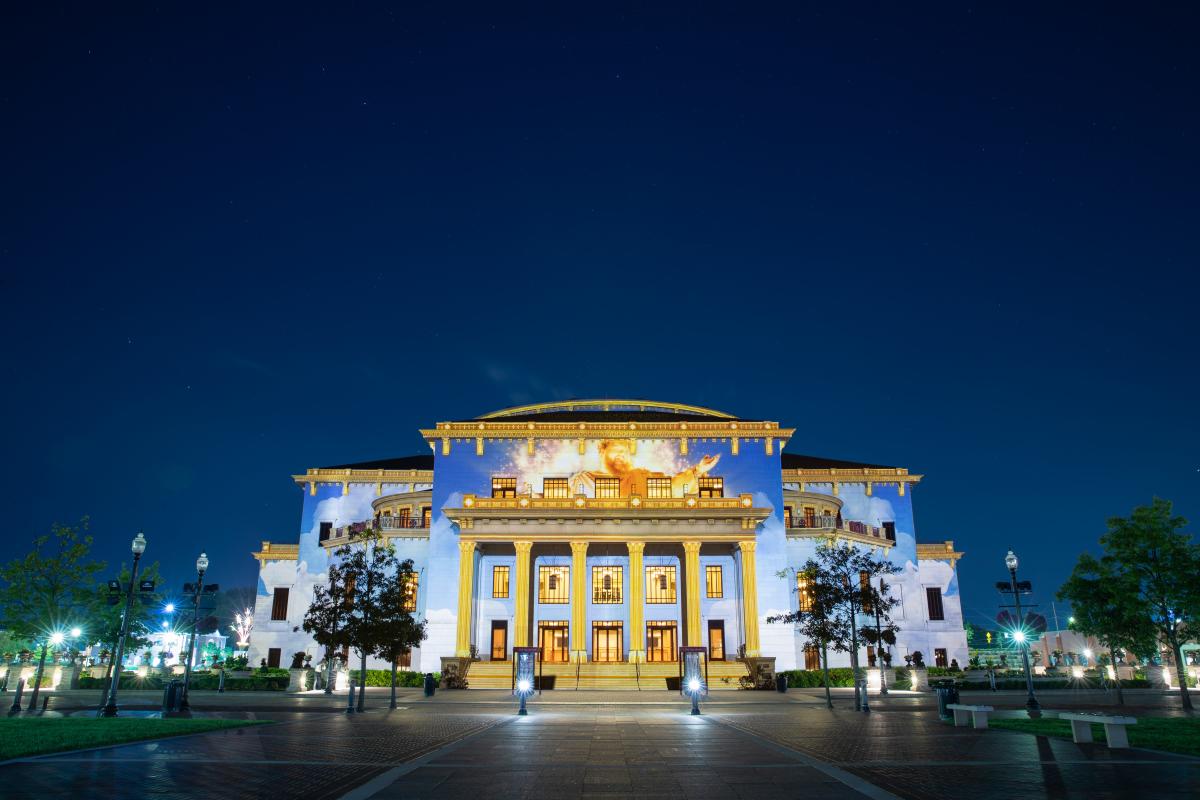 The Palladiscope light shows will rotate throughout the year. The first offering, "EOS: The First Dawn" utilizes 12 projectors and customized software to project shifting images set to music across the Carter Green side of the Palladium building.
"EOS is a celestial-themed projection experience made exclusively for the Palladiscope," Winkler explains. "Using the disciplines of cinematography and projection mapping, Eos champions both nature and the performing arts by incorporating the beauty of the sky with the athleticism and grace of acrobats and dancers. The show's visual effects utilize everything from classic film techniques to the latest in A.I. technology."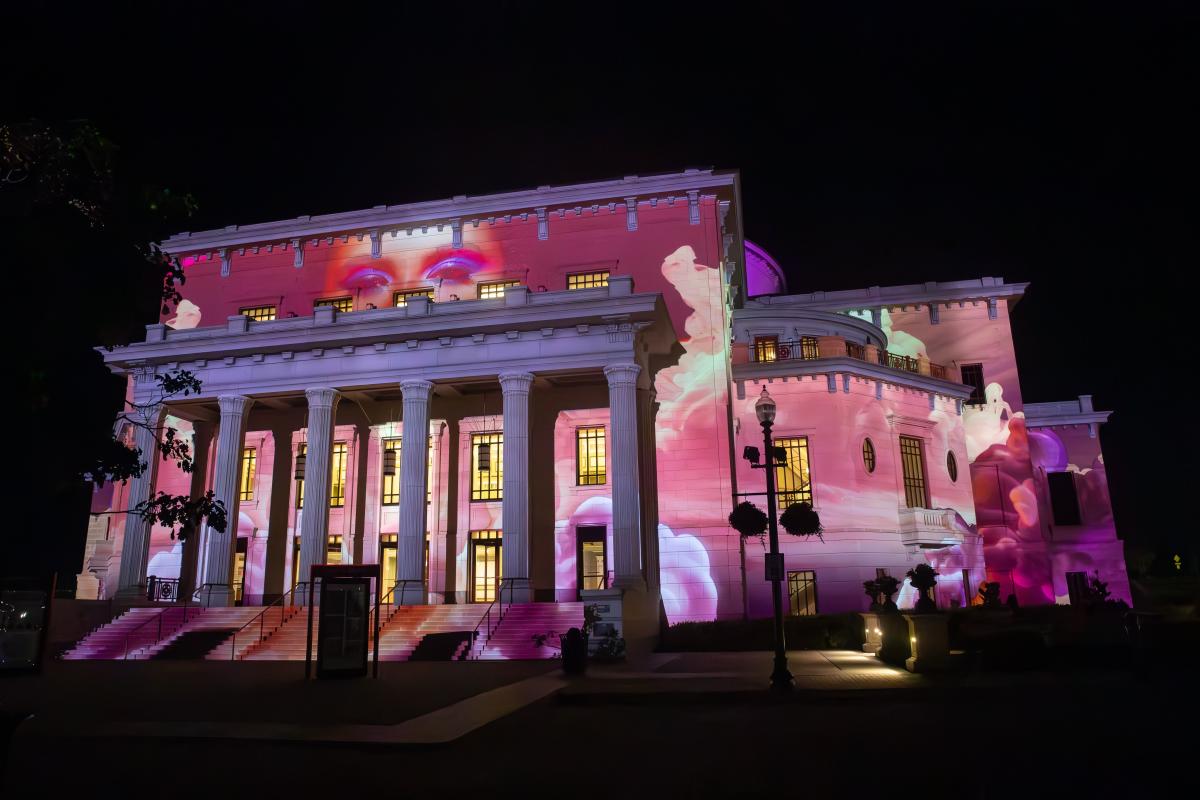 Free to view, EOS starts at 9 p.m. nightly and repeats every half hour with the last screening starting at 11 p.m. Viewers are welcome to make themselves comfortable by bringing their own chairs and blankets, or through exploring the City of Carmel's free "Bike There, Borrow a Chair" program.
"EOS: The First Dawn" is slated to run through Nov. 14 with a new holiday-oriented projection scheduled for Nov. 15 through Feb. 29, 2024.
"We are currently working on some features for the next few seasons at the Palladiscope, you'll have to stay tuned for the surprises!" Winkler hints.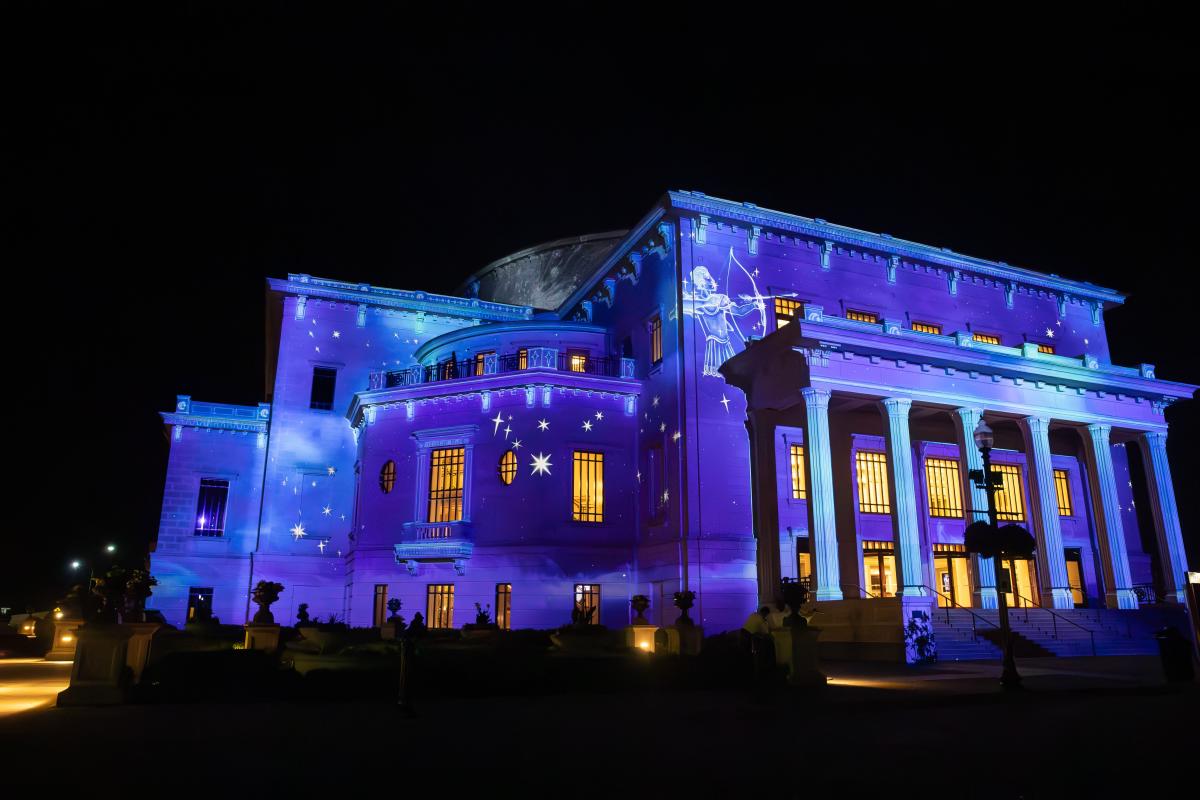 For more information, visit Palladiscope.com