Several years ago I was invited to a wedding at the Paramount Theatre in Anderson. I couldn't attend and ever since then I've wanted to visit the theatre. Last month I had that opportunity and was blown away.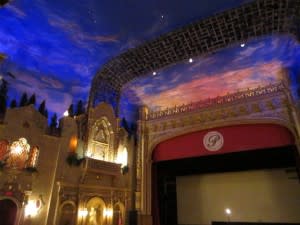 I knew a little bit about the theatre's history - one of 12 remaining John Eberson atmospheric theatres in the US. In 1929 when it opened, it competed with SIX other theatres on the same street in Anderson. By 1989, the theatre was in a state of disrepair and scheduled to be demolished. But thanks to the help of a young local lawyer who decided to save the theatre, the Paramount Heritage Foundation was born and what followed was a huge community fundraising effort that restored Paramount to its original beauty.
What I didn't know was how breathtaking it was going to be stepping inside.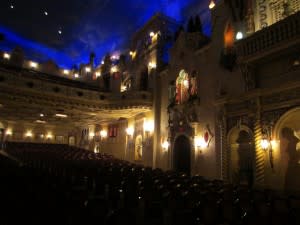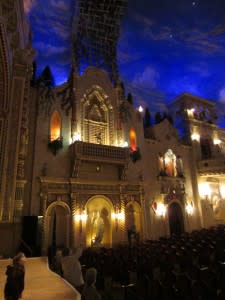 It truly is like being transported to a different place and time. And these pictures just don't do it justice.
Now for what you didn't know. You can experience the Paramount too ... and hear and see some great performances! Here is a sneak peek of what is coming up this year:
Thursday, May 16, 2013 - Carolyn Martin's Swing Band ($25)
Ongoing - Slick Music Studio Open Jam: Performers of all ages and styles are invited to strut their stuff in front of family and friends on the stage of the historic Paramount Theatre. Show up, sign in and show off! More details on Paramount's Event Calendar.
Saturday, September 14, 2013 - Johnny Cash and Patsy Cline Tribute ($15) - this one is definitely on my calendar!
And, back to that wedding I mentioned ... Paramount is available to rent out. They even have a ballroom where events can be held.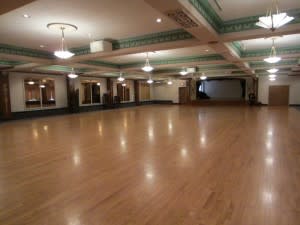 I'm so glad I was able to finally make this trip. And even better, I have a few ideas for upcoming events I'd like to attend!