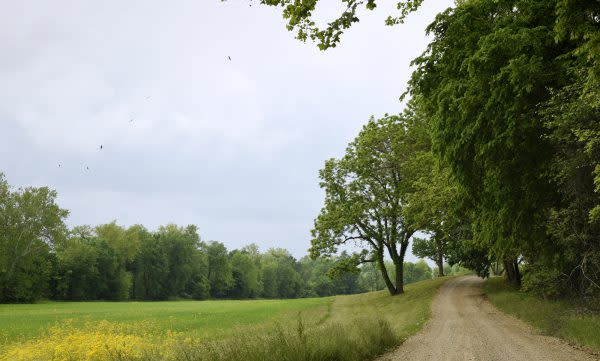 Looking for an easy place to explore for an afternoon? Parke County's backroads, waterways and vistas are a wanderer's paradise. GPS will help find Rockville or Marshall. But if you're up for a little adventure, turn off the GPS and explore!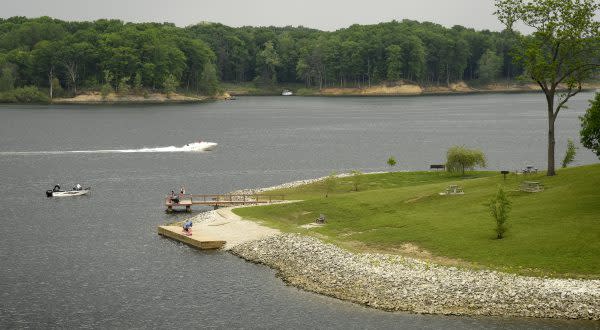 The area around the dam at Cecil M. Harden Lake has picnic shelters, trails, playgrounds and boat ramps.
Take in the view as you drive across the dam at Cecil M. Hardin Lake/Raccoon SRA. Picnic. Fish off the dock. Launch a kayak or boat at one of the many boat ramps. Visit historic Mansfield – even in the rain, the view of the dam and mill from the covered bridge takes a traveler back in time.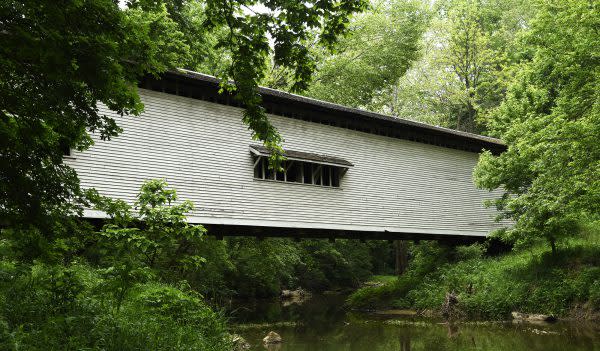 Portland Mills Covered Bridge over Little Raccoon Creek is the second oldest covered bridge in Parke County.
Discover Portland Mills Covered Bridge. Horizontal white siding and Burr arch trusses highlight the remote beauty of this 1856 structure. Discover "Under the Arch" restaurant in Marshall. Fried bologna sandwich on the menu? Wow – back to childhood!
Sugar Creek meanders southwest from High Bridge toward Turkey Run State Park.
Happen upon out-of-the-way antique shops. Drive by Amish farms. Stop at roadside markets. Drop in on Amish bulk food stores and greenhouses (not open on Sundays).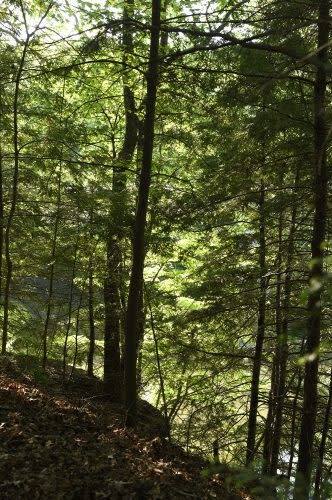 The rugged terrain of Sugar Creek Conservation Area is part of a 43,000-acre project, beginning at Shades State Park and crossing five Indiana counties.
Skirt by the Narrows Covered Bridge at Turkey Run State Park. Up the hill, the Lusk Home and its kitchen garden offer a glimpse into a bygone era along Sugar Creek.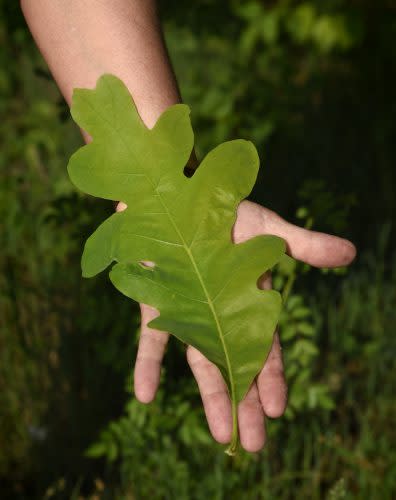 Mature white oak trees line the edge of a ravine along Sugar Creek Conservation Area.
The expansive views from High Bridge lead into the richness of the 1,300-acre Sugar Creek Conservation Area. Wander into hillsides covered with white oak and hemlock trees. Explore canyons and cliffs. Hunt mushrooms in the spring and squirrel, turkey and deer in season. Fish along the shoreline of Sugar Creek. A variety of birds, waterfowl, river otters, beavers and other mammals offer glimpses into the wild side of Indiana.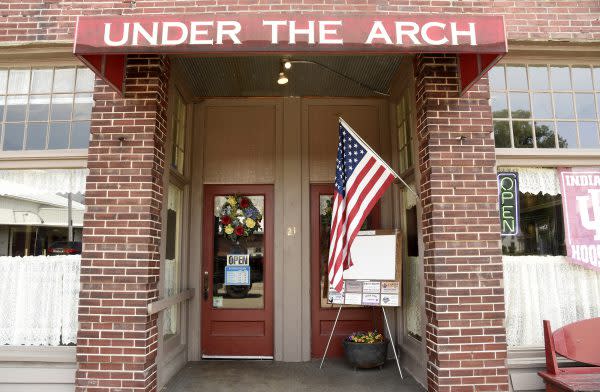 Under the Arch restaurant in downtown Marshall is open six days a week for lunch, dinner, coffee and a buffet on weekends. The old hardware-store-turned-restaurant is locally owned.
Easy views await at every turn in Parke County. Whether from the car window or a quick step outside, this gorgeous landscape carved out by glaciers, creeks and humans is worth wandering. Right or left – there are no dead ends! Happy trails!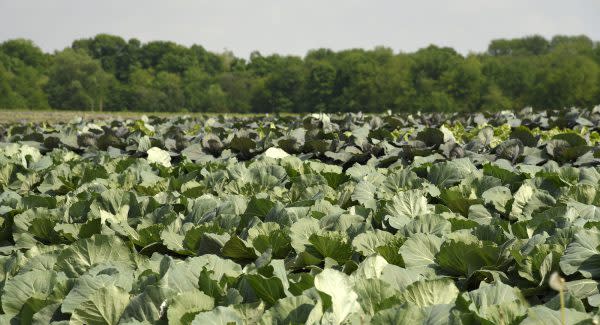 Fields of cabbage and other crops line Parke County backroads.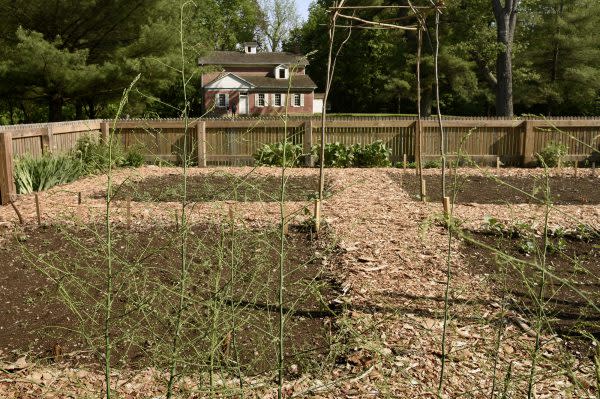 Asparagas, vegetables and herbs replicate the period kitchen garden of the Lusk Family Home.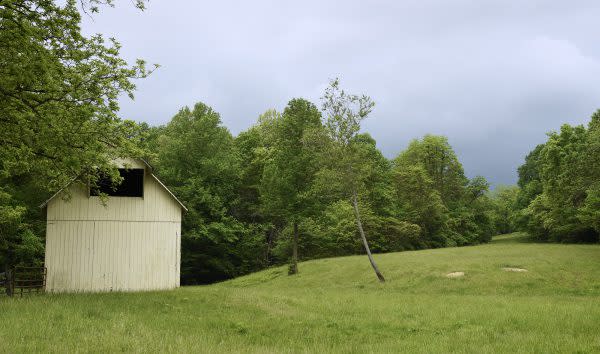 Parke County's peaceful backroads welcome wanderers willing to get off the beaten path.