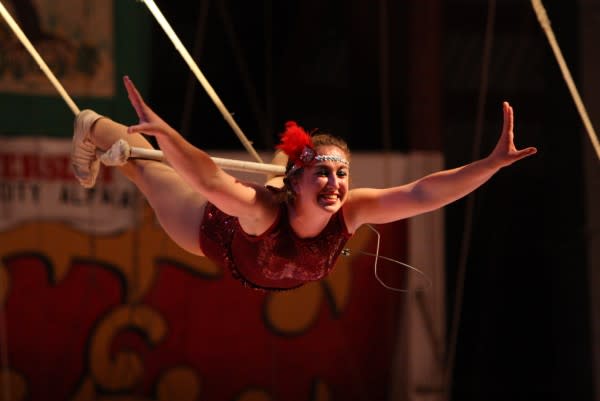 I've always loved the circus. Clowns, trapeze artists, elephants, even sawdust, are all parts of a fun, breath-taking experience that began after watching circuses in my childhood.
So when I first traveled to Peru, Indiana, in central Indiana, a few years ago to see the Circus City Festival, I was excited but skeptical.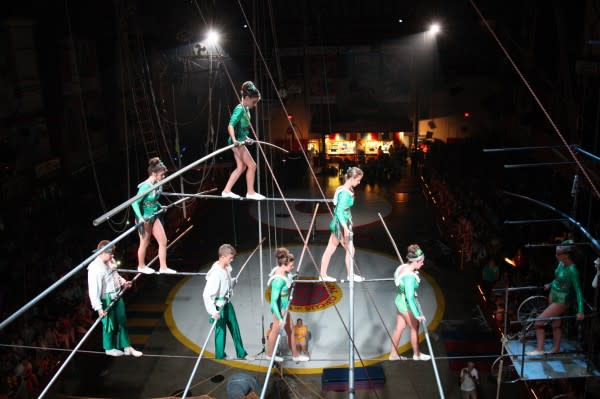 I had heard the weeklong circus shows were put on by kids, but I suspected children performed some easy acts like juggling, while adults performed the more daring acts like trapeze.
Not so!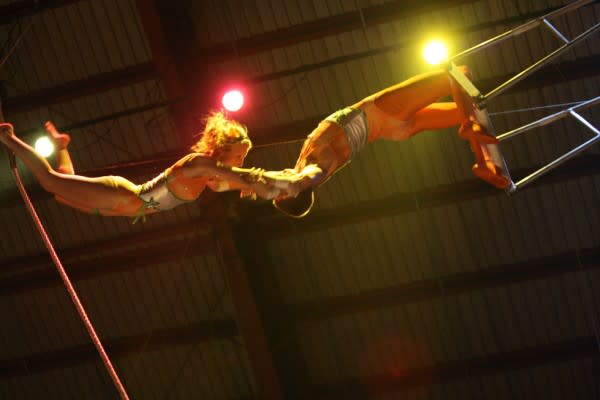 Children between the ages of 7 and 21 flew 25 feet in the air across the enclosure where the circus is held each summer.
The way they handed each other off on the swings above our heads made me/the crowd hold our collective breaths! Yes, there was a net below them, but still the courage it takes for those kids to even climb the ladders to the top is more than I can boast of, i.e. fear of heights.
They really are part of one of the greatest shows on earth in their hometown. And it's right in the heart of Indiana!
Every year during July, the town of Peru puts on Circus Festival Week. Then 200 of its brightest, most hard-working youth perform in 11 shows for thousands of people in a full-fledged circus.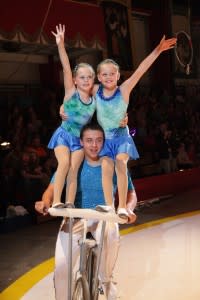 The kids wear sequined costumes, make-up and have their hair slicked back to look professional. Adults are present to assist but the circus is solely the work of the kids. As the saying goes, "you have to see it to believe it."
Why, you ask, a circus for kids?
Back in the early 1900s, Peru was a wintering-over spot for many of the traveling Big Top shows around the country, including professional performers, such as clown Emmett Kelly and animal trainer Clyde Beatty. When town leaders wanted to develop tourism in Peru in the 1950s, they started the circus with a dozen kids.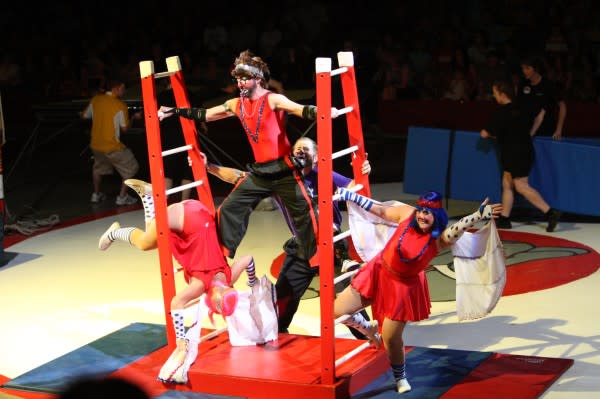 Today, the circus shows take place in an air-conditioned building with theatrical lighting and rollaway bleachers. This community should be proud of itself for supporting a summer program that develops so much positive behavior in children. Photos provided by Harmon Photography.