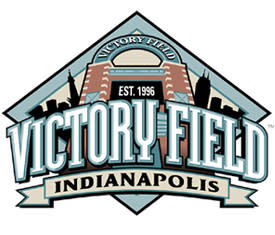 Indiana may love its basketball, but America's pastime is still baseball. If you are trying to watch professional baseball and the games' future stars, then Victory Field in downtown Indianapolis is the place you need to be. The Indianapolis Indians are Indianapolis' first and oldest professional sports team and are the Triple-A affiliate of the Pittsburgh Pirates.
Victory field opened in July of 1996 and since then has been the envy of the Minor League world. This 14,500-seat ballpark averages 8,500 fans per game and has been named "Best Minor League Ballpark in America" by Sports Illustrated and Baseball America.
This location also serves as a host to the Indiana High School Baseball State Championship, city and county championships and you can also find your Butler Bulldogs facing off against Indiana State University on April 23rd at 3:00 PM.
Charity walks, events, and festivals also regularly call Victory Field home.
If you are looking for that professional atmosphere, the energy and entertainment that only minor league baseball can offer, in a family environment; then you need to find yourself in the City of Indianapolis between the months of April and early September enjoying 9 innings at Victory Field.