If you visit the Children's Museum of Indianapolis often, then you are probably like me and have been anxiously awaiting the re-opening of the exhibit area Playscape. Well, wait no longer, it is here.
My daughter is soon to turn five, so I have limited amount of time to enjoy this area. You see, Playscape is designed for kids five and under. It is such a beautiful thing. While we LOVE the entire museum to pieces, what we have really enjoyed about this area is the opportunity for the little ones to have their own space to do what they do best ... toddle around and learn in an environment that has been created for them.
Water always seems to draw my daughter in and with the new "Creek" area it was no different!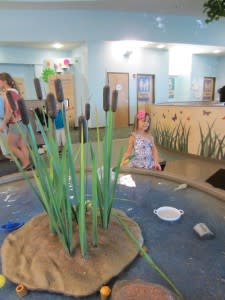 Music ... who doesn't love it? The "Music Studio" is perfect for your little ones to learn all about different types of sounds and experience them. We even caught the tail end of a daily activity where kids were singing and playing along!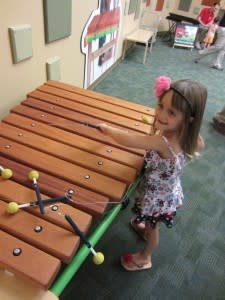 The Climber. Oh what fun! We saw a larger one of these contraptions earlier this year in Columbus, Indiana and my daughter loved it. So she was thrilled to be able to climb all the way to the top. And no worries ... if your child gets too high and is a bit iffy of coming down parents are welcome to join them.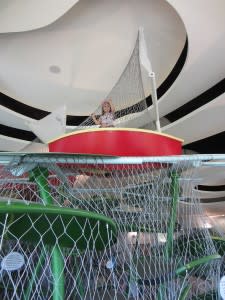 Too little to climb? Then the perfect spot for you is Babyscape. An area reserved for those two and under with cushioned areas for climbing, playing and walking around.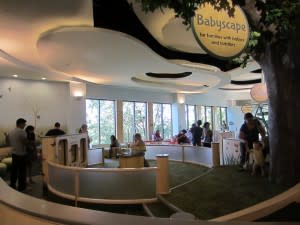 And who doesn't love playing in sand? We spent most of our time at the "Sandbox!"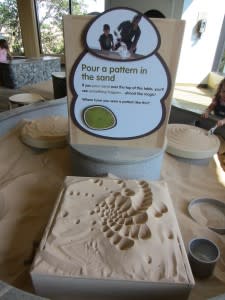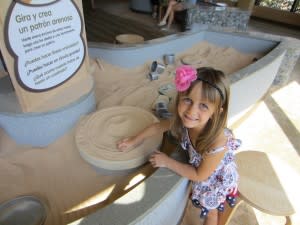 There were even more areas to explore for the kids including an art studio, a whirly twirly tower and a mother's room. You just have to check it out for yourself.
And remember, the tried and true exhibits are still around ...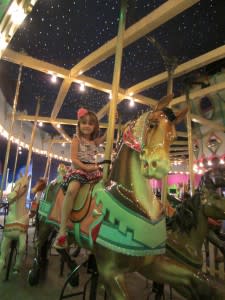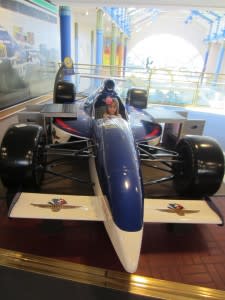 One more reminder ... mark your calendars for Children's Museum's 50th Annual Haunted House which runs from October 10-31.
Looking for other activities to do while you are in the city? Be sure and check out Visit Indy's site which includes info on events, restaurants and hotel deals.