I visited Prophetstown State Park (just north of Lafayette) last year and had a blast. It is quite different from the other state parks. It certainly has more of a prairie feel with wide open spaces and not as much tree cover. But when I visited last year we didn't have time to do the new (opened last year) acquatic center. So I was more than thrilled to have the opportunity to do that this go around!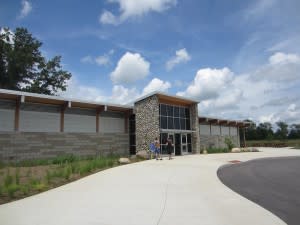 This acquatic center was perfect - absolutely perfect - for my five year old daughter. We are in the middle of swim lessons and while she is getting braver, the shallow water is perfect and we found plenty of it here!
Behind Mag in the above picture is a wonderful shallow pool that she could touch in almost all of it and make her way around (easily) the structure in the back. We spent countless minutes here watching her jump in!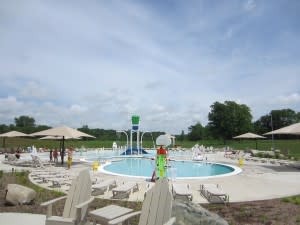 If you do have older children, the slides looked wonderful! Unfortunately I didn't partake. Didn't seem fair since my daughter didn't meet the height requirement.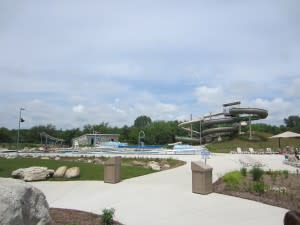 But, we did enjoy the wonderful lazy river!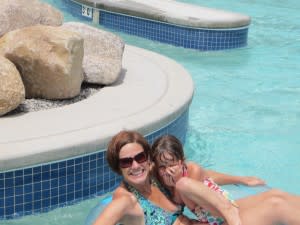 The fee is nominal ($3 entry, under 3 free) for the aquatic center. There is also a fee for the state park, but that just means you get to enjoy all the other trails, the farm and the playgrounds on the property!
Looking for more things to do in the area? Be sure and check out Visit Lafayette-West Lafayette where they have deals, discounts and more!