Autumn means pumpkin season in Parke County.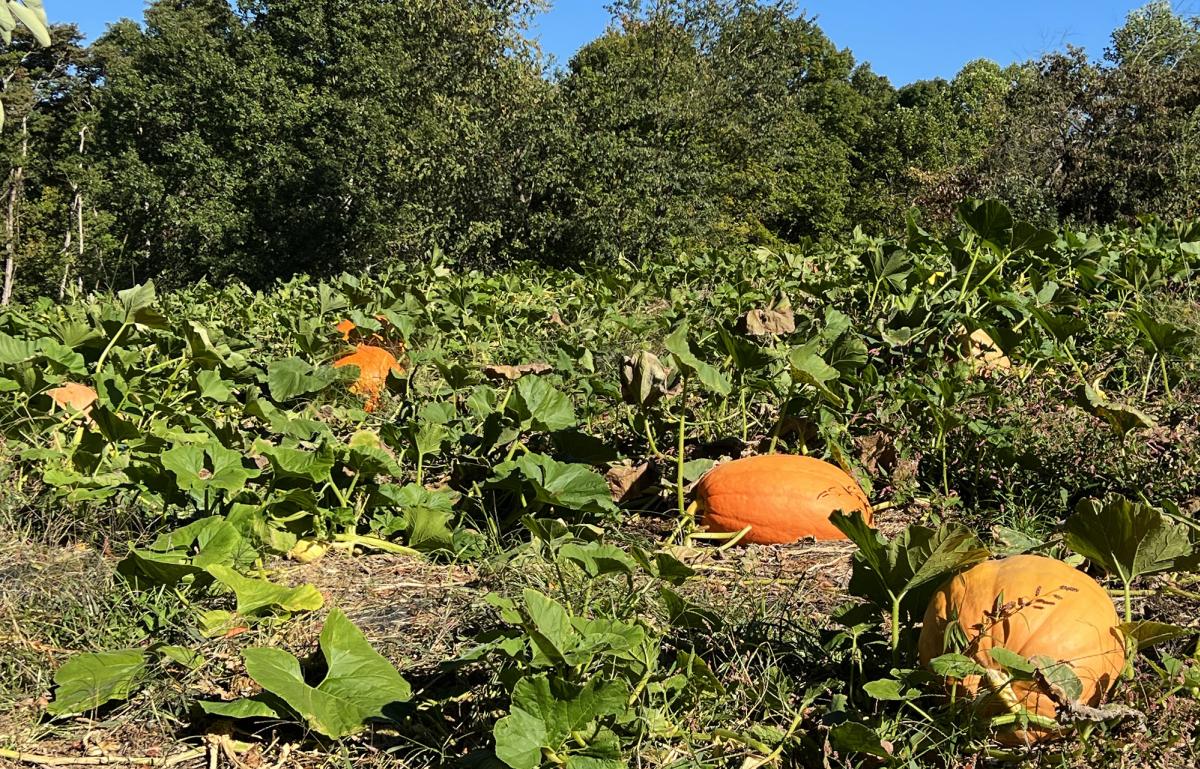 Shops, Amish markets, and farms have pumpkins of all shapes and sizes. Bring a truck and load up a giant. Search for the perfect jack-o'-lantern pumpkin.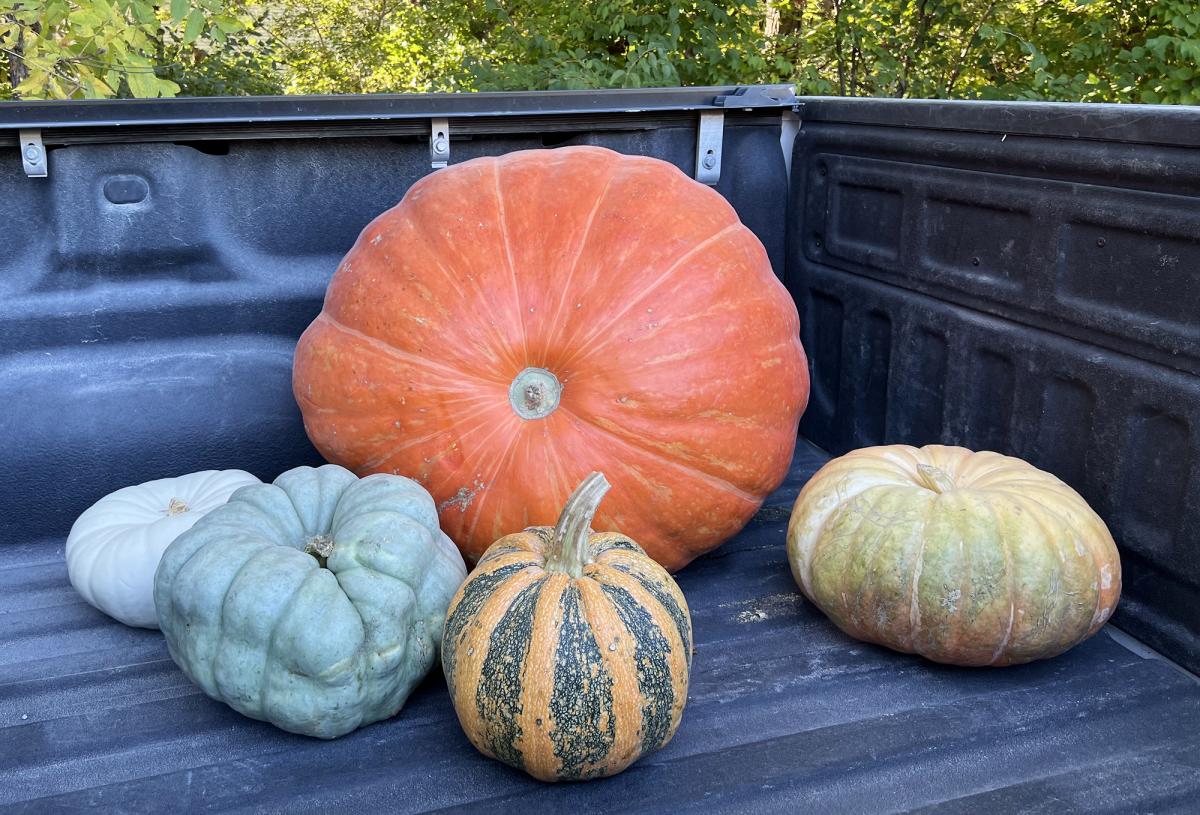 Edible and decorative pumpkins are at pop-up stands all over the backroads. Recreate beauty at home with all colors, textures, and sizes of orange, white, striped, and greenish-gray pumpkins. Distinctive gourds add to the bounty of the Fall backroads.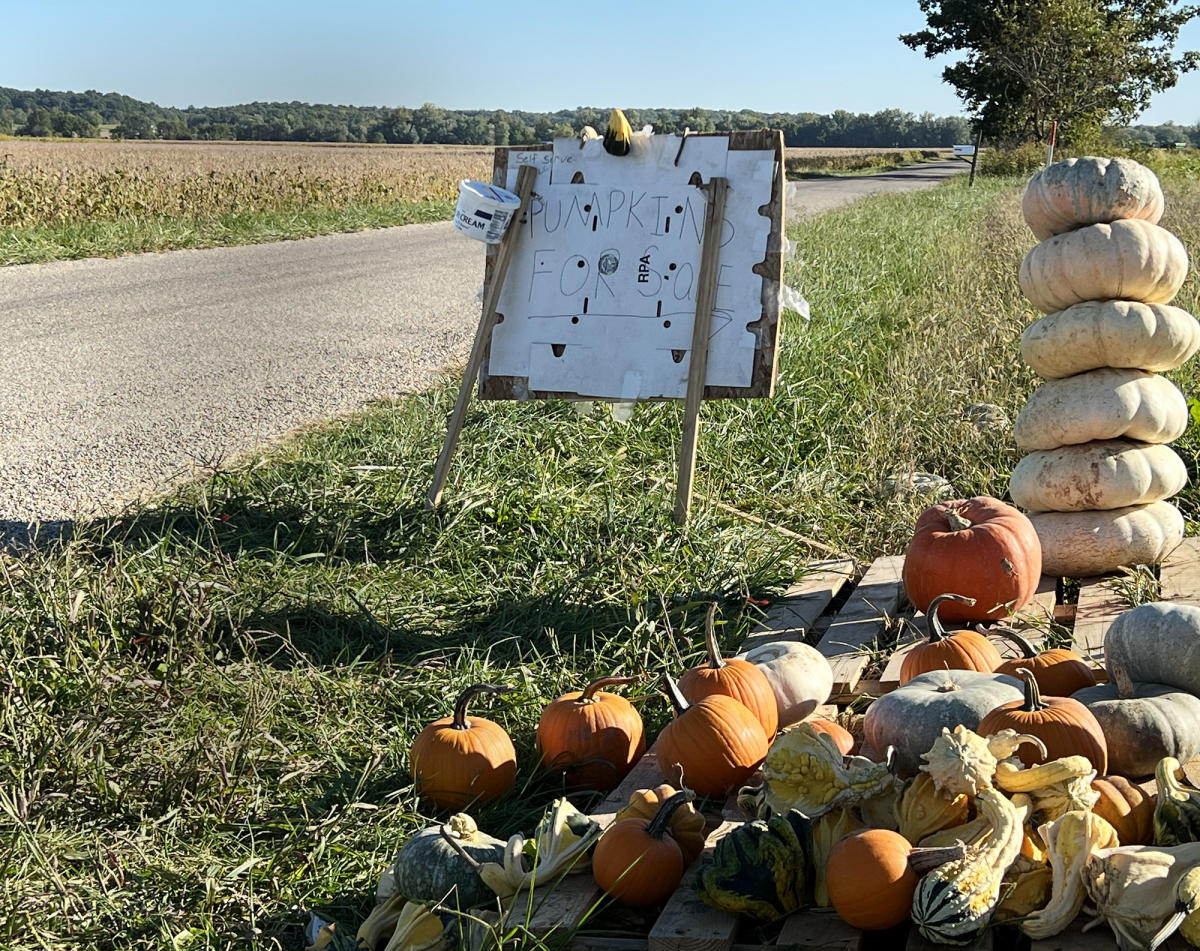 Sunset View Grocery gathers pumpkins from nearby farms. Stop in for a sandwich, pumpkins, or chrysanthemums. State Sanatorium Covered Bridge and Portland Mills Bridge are nearby. These two white bridges cross Little Raccoon Creek.
Parke County has 31 covered bridges. Neighboring Putnam County has nine covered bridges.  These beautiful structures offer a glimpse of a slower time. The tranquility and charm of the bridges' settings are pure Indiana.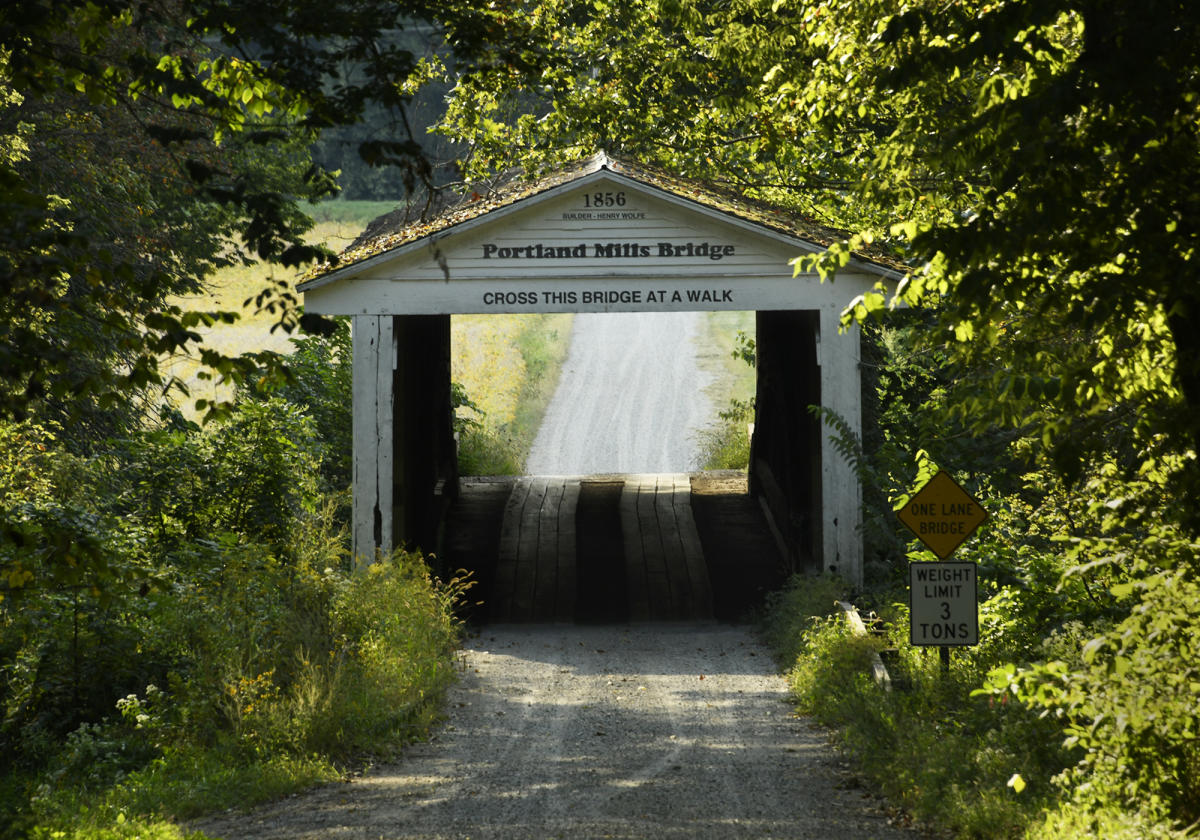 Look around – beauty is nestled everywhere along the backroads—delight in the reds, oranges, and yellows of fall leaves. Fields of corn, soybeans, pumpkins, vegetables, and flowers fill the landscape.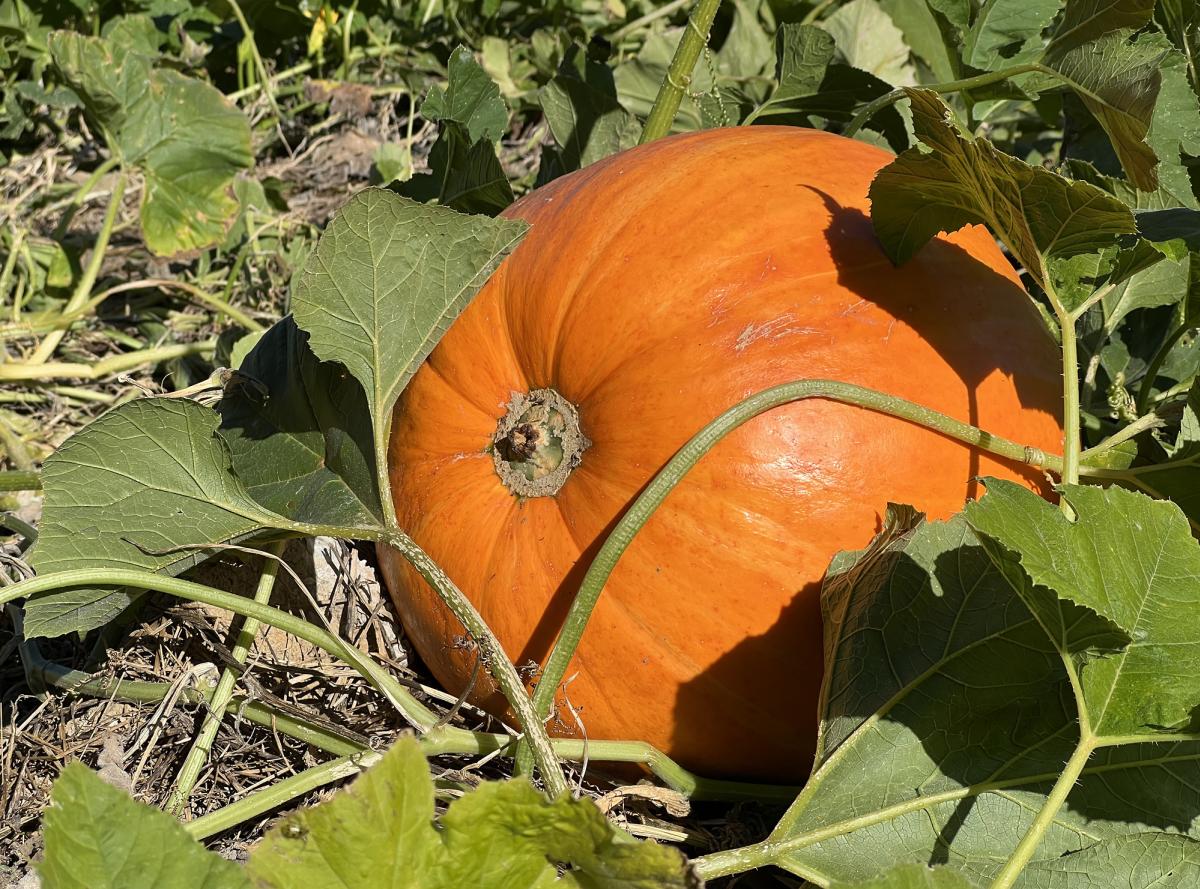 Go slow. Parke County has a large Amish community. Horse-and-buggy traffic frequents the main and gravel roads.
In between bridges and backroads beauty, don't miss the Parke County Covered Bridge Festival!
Turkey Run and Shades State Parks are nestled along Sugar Creek in Parke County. Get out of the car! Go for a hike. Visit the nature center. Spend the night in a tent, cabin, or room at Turkey Run Inn.
Autumn fills Indiana with beauty. Slow down and enjoy the treasures!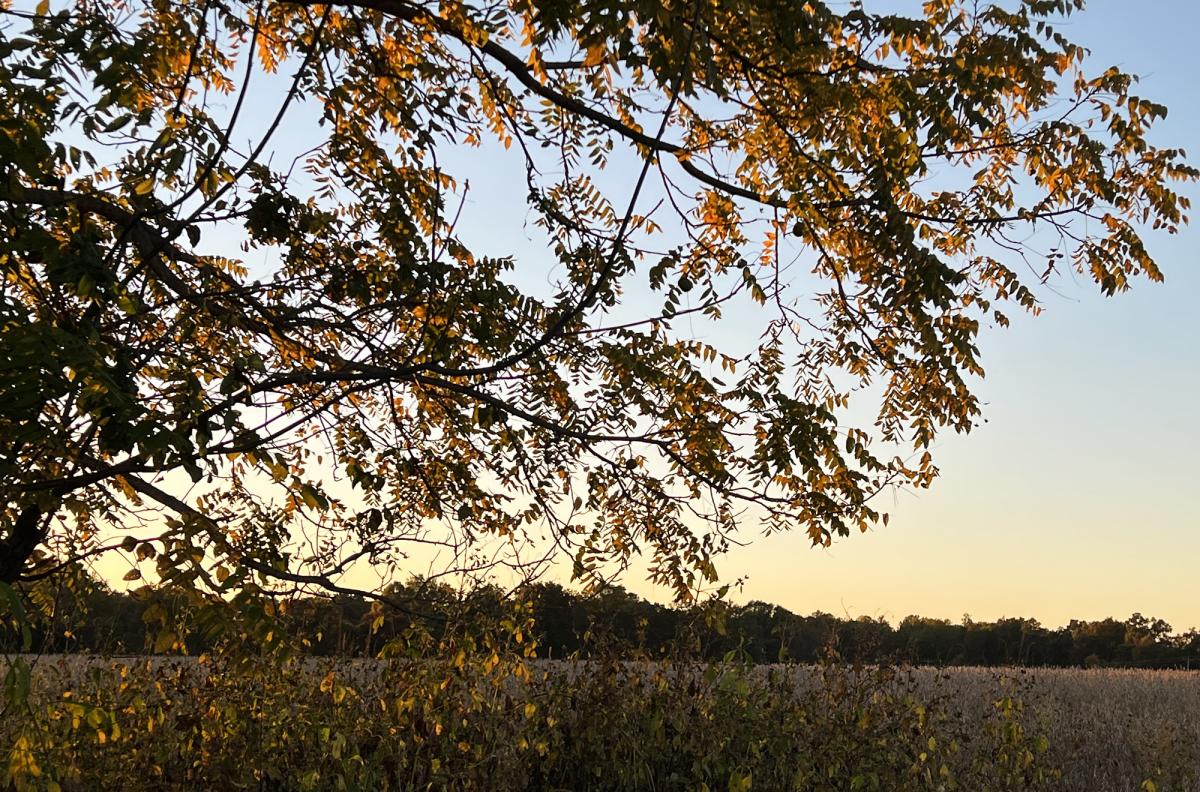 NOTE: No Sunday/credit card sales at Amish places.