We only get pumpkins in our lives for a short time, so it's time to go into full-on-pumpkin-mode for the entire month of October. Yelp has gathered up every pumpkin-themed object we could think of and put them into categories so you can kick back and embrace autumn.
1. Decoration- Adorn That Front Porch First step is to get a pumpkin outside your house. It shows your neighbors that you're friendly, welcomes adorable trick-or-treaters, and gives you a reason to celebrate. Get to your nearest pumpkin patch, ride the hayride, and choose the fattest pumpkin in all the land. Don't forget to carve it later though- that part is mandatory. May we suggest Tuttle Orchards or Spencer Farm?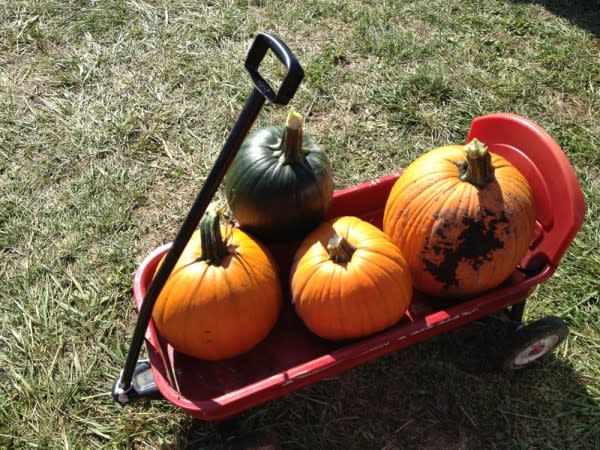 Tuttle Orchards photo by Brittany L.
2. Food- Because That's Why You're Really Reading This We'll start with breakfast. You can get Rocket88 Brown Butter Pumpkin Donuts or Lincoln Square Pancake House pumpkin pancakes. For lunch, grab pumpkin Tamales at The Tamale Place - a cool mixture of Mexican and dessert. Lastly, end your day with pumpkin curry from Thai Papaya Cuisine or a Pumpkin Pound Cake dessert from Shoefly Public House. Pumpkin challenge? Try them all in one day. Make sure to check out the October 7th Weekly Yelp for a deeper dive into these great restaurants!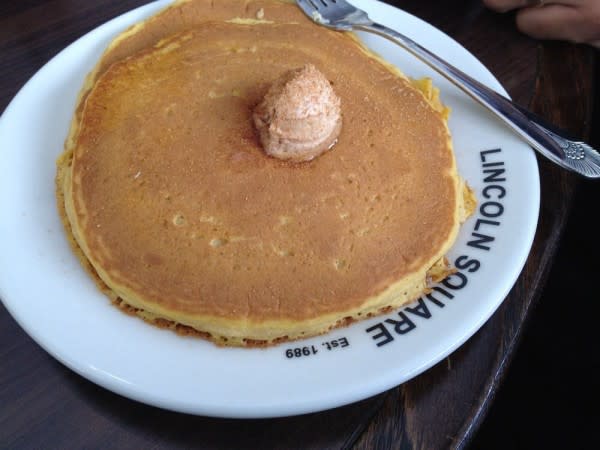 Lincoln Square Pancake House photo by J.S.
3. Drink- Actually Why You're Reading This Pumpkin brews are so popular, they're practically flowing down the streets right now. Try as many as you can and let us know (on Yelp) which ones you like best! The Flat12 Bierwerks Flat Jack, Sun King Brewing Oktoberfest, People's Brewing Company Gourdon Pumpkin Ale, or Bier Brewery and Tap Room Pumpkin Porter are all incredible starts to your fall beer bucket list.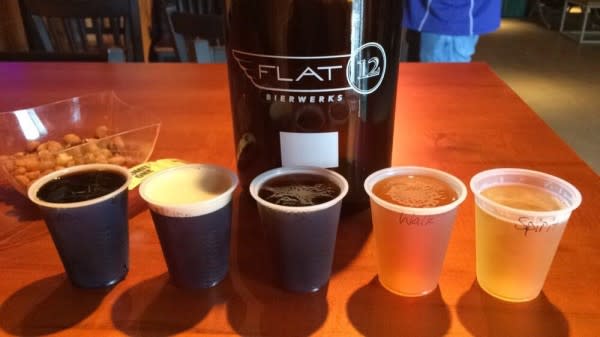 Flat 12 Bierwerks photo by Ben S.
4. Shenanigans- Let's Go to a Festival Let's add some entertainment to the mix! Don't miss the Taste of Indy Fall Festival on Georgia Street on Oct. 4th or the Irvington Ghost Tour on Oct. 2nd. There will also be a HAHR Howl-O-Ween Festival for people and pets Oct. 24th-31st and Howl-N-Wine charity event on October 11th. On Halloween, dress up and join the Halloween Trolley Bar Crawl Oct. 30th - Nov. 1st. Can't wait to see you around town!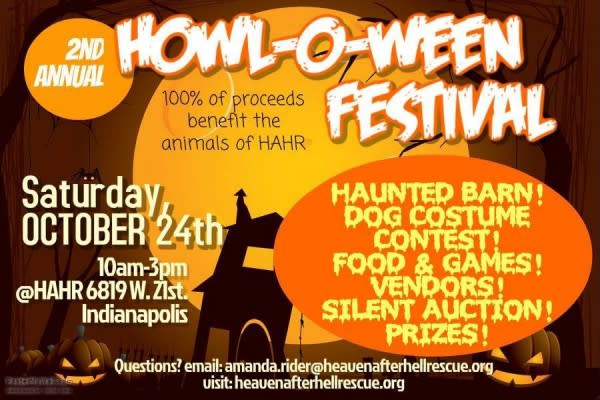 Think these events sound fun? They're constantly being added to the Events tab on Yelp. Make sure to follow us at @yelpindy to keep up!