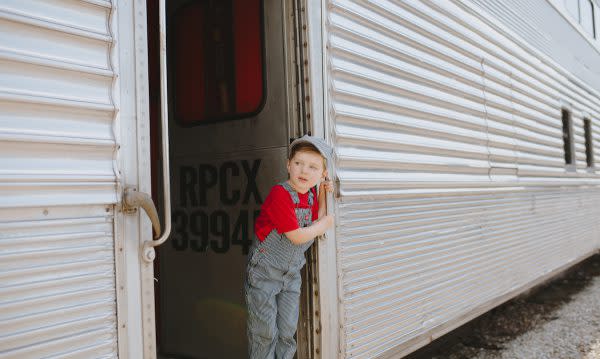 There's a new railway experience for Hoosiers to climb aboard this fall! New in September 2018, Nickel Plate Express operates train excursions from Atlanta to Noblesville year-round. Here are four things to know about the new train before riding the rails this fall and winter.
1. It's not just for kids.  
Leave the kids at home for a night out on the Uncorked Express or Ales & Rails Express. Boasting a full-service bar in its upscale lounge car, the ride will feel sweeter with a drink in hand. Passengers can sample local food and wine as they cruise the countryside this November.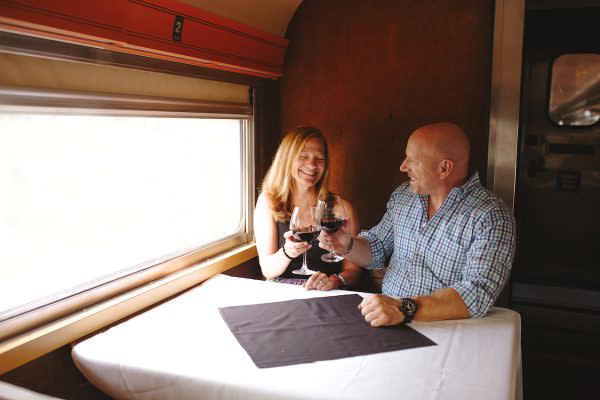 2. …But it's also for kids.
While the Uncorked and Ales & Rails Express may be for adults, the 2018 calendar is full of fun excursions for kids and families. In September take a ride on the Welcome Express, where kids can meet the train. In October, ride the Pumpkin Express to the pumpkin patch. Pick out the perfect pumpkin and enjoy the fall festival that awaits. During the holidays, the Reindeer Ride Express is a great way to celebrate the season. The entire train will be lit with Christmas lights, a dazzling sight made possible by Gaylor Electric. Visit with Santa, sip hot cocoa and sing along to your favorite songs with local carolers.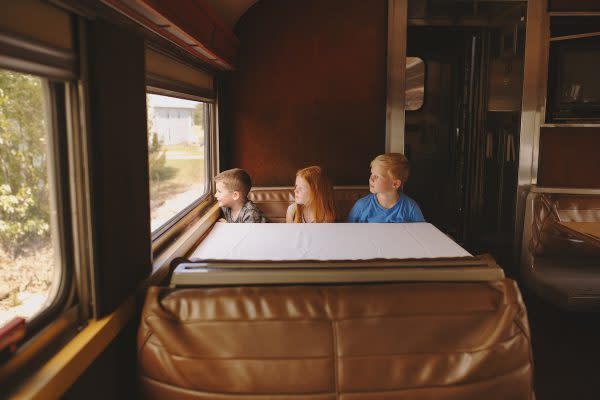 3. It's going to get a little spooky.
Board the train in October. . . if you dare. The Ghost Express takes passengers for an eerie evening on the tracks. Gather around to hear local lore and tour the haunted Roads Hotel. The full-service bar is available for those needing liquid courage to get through the ghostly trip.
4. The equipment is seriously special.
Nickel Plate Express uses rare 1950s Santa Fe equipment to take passengers down the tracks. The El Capitan Hi-level cars have two levels and sit up high like a London double decker bus. The luxury hi-levels were the railroads' way of competing with airlines. The seven-foot windows offered passengers incredible views as they traveled from Chicago to Los Angeles. Today, the enormous windows offer passengers a charming view of Indiana's rural countryside. Hardly any other El Capitan Hi-levels remain on the track today.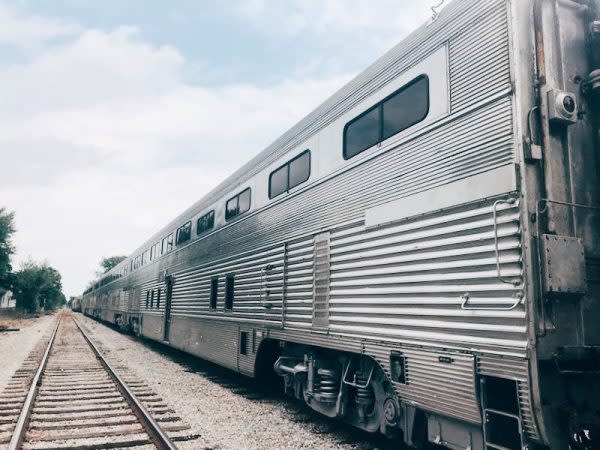 Visit NickelPlateExpress.com to learn more about the various excursions and purchase your tickets today!
For more information on things to do in Hamilton County, check out VisitHamiltonCounty.com.
Post written by Dagny Zupin, Communications Coordinator for the Nickel Plate Express