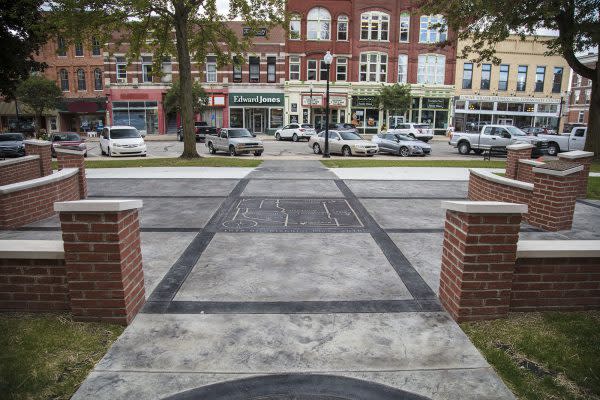 2018 marks the bicentennial anniversary of both Winchester and Randolph County, Indiana. To mark this special year, a new Bicentennial Plaza was dedicated on the south end of the courthouse square in the city of Winchester. The plaza is a great reason to take the trip to east-central Indiana and visit this charming town square.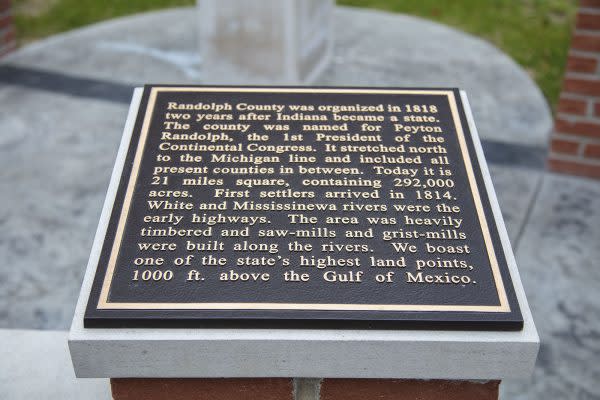 One of Indiana's oldest communities.
Randolph County is one of Indiana's oldest counties. Two years after Indiana achieved statehood in 1816, Randolph County was formed from a much larger Wayne County, with Winchester as the county seat. In the first few years, the county was massive, extending north to what is now the Indiana-Michigan border. This nascent Randolph County even included Fort Wayne!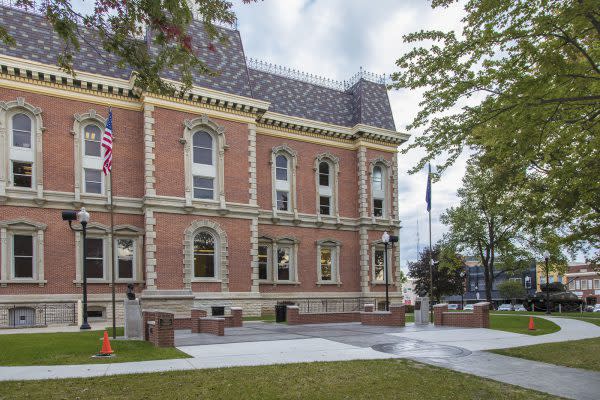 The new Bicentennial Plaza
The entire courthouse square, more formally known as the Winchester Courthouse Square Historic District, is home to several historic structures, government offices, shops, a movie theatre, and restaurants. Like many other Indiana counties, the Randolph County Courthouse Square has maintained the original character with most of the historic buildings intact. In 2001 the district was added to the National Register of Historic Places.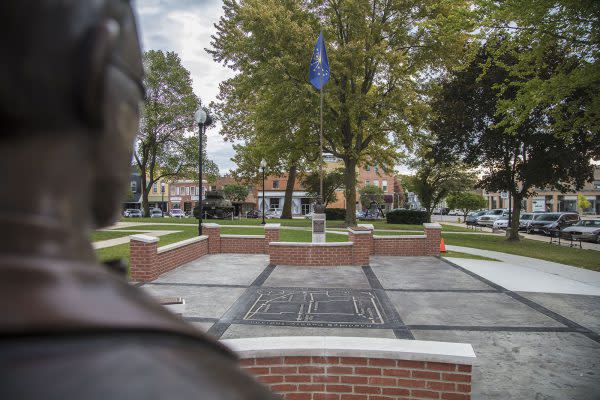 Looking at Governor Gray
The new plaza was dedicated in September of 2018 and features two seals honor the anniversary and short walls that also serve as public benches for visitors. Two busts rest on the east and west end of the plaza, representing two governors of Indiana, both of whom were from Randolph County - Isaac Gray (serving from 1885-1889) and the more famous, James P. Goodrich (in office 1917-1921).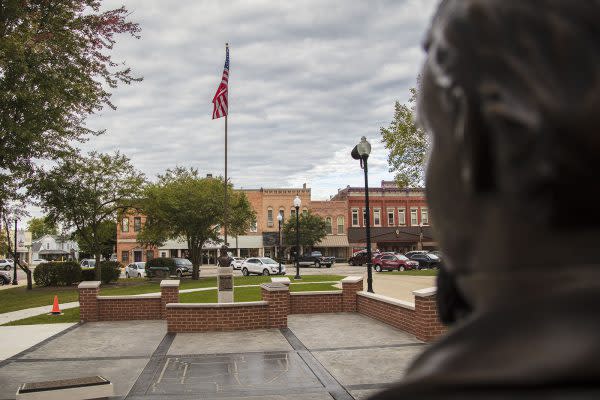 Looking at Governor Goodrich
Today, Randolph County is pretty rural and has a population of about 26,000 residents. As one of Indiana's oldest communities, Winchester has continually played a central role in the state's history and development.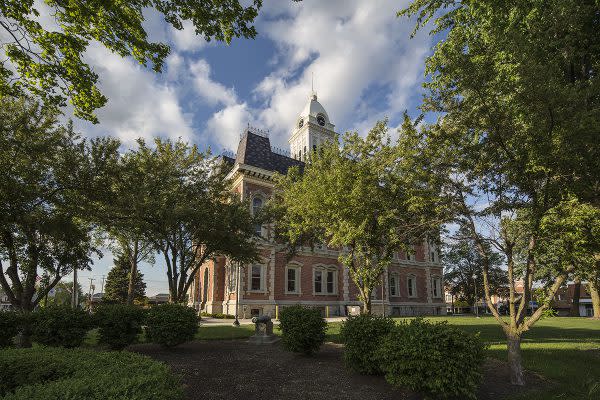 The restored courthouse!
The courthouse, just north of the plaza, was at the center of some controversy a few years ago, when it was slated to be torn down and replaced with a modern structure. As a response to this, several elderly residents (aged 77-94) of Farmland posed nude in a tasteful calendar to raise awareness (and money) to preserve the historic structure.
The Courthouse Girls of Farmland managed to save the building and it was ultimately renovated with a new tower.
Visiting the Bicentennial Plaza is worth the trip any time of year. The courthouse is open Monday through Friday from 8AM to 4PM. You can also catch a movie at the Towne Square Cinema - a great way to experience the movies in one of the few remaining old-school cinemas in Indiana!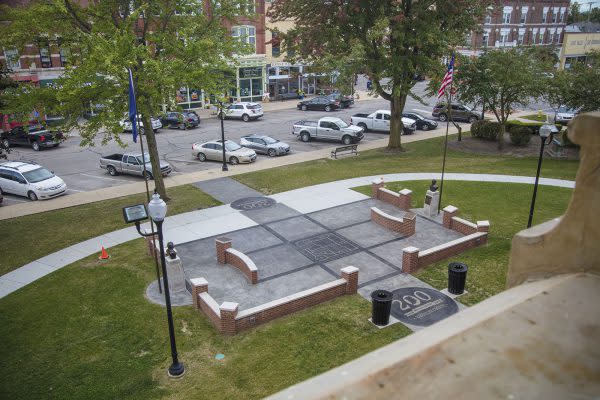 A view from the courthouse second floor.