Getting outdoors also happens to be one of the best ways to practice social distancing and reduce stress. One of the most important things you can do while enjoying the outdoors is practice responsible recreation. Responsible recreation means that everyone does their part to keep outdoor spaces healthy, beautiful, and safe for Hoosiers and Indiana's fish and wildlife. You may wonder what that looks like in practice – below are a few things you can do to ensure you're doing your part.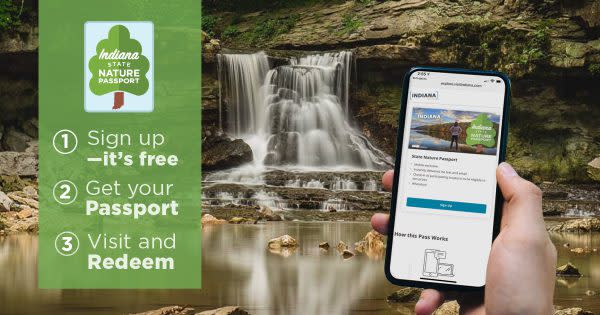 There are 59 destinations on the Indiana State Nature Passport! Check-in and explore participating locations throughout the state to earn great prizes! The more you visit, the more you win. This program is 100% free, but property entrance fees apply when you visit. Learn More.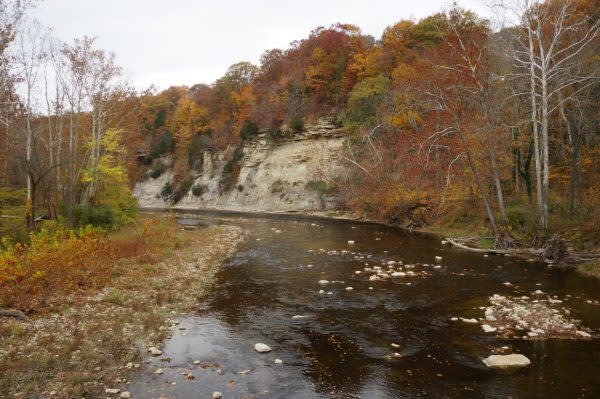 Fall foliage along Sugar Creek Conservation Area, a Healthy Rivers Initiative property.
Indiana Department of Natural Resources manages over 500,000 acres of public lands for the benefit of Hoosiers across the state. Managed lands include state parks, state and national forests, fish & wildlife areas, wildlife management areas, and more. There are also numerous local and city parks that are not managed by DNR. Have a favorite fall activity in mind? Most activities are available at properties across the state and staff are happy to talk with you about how to enjoy your time while visiting.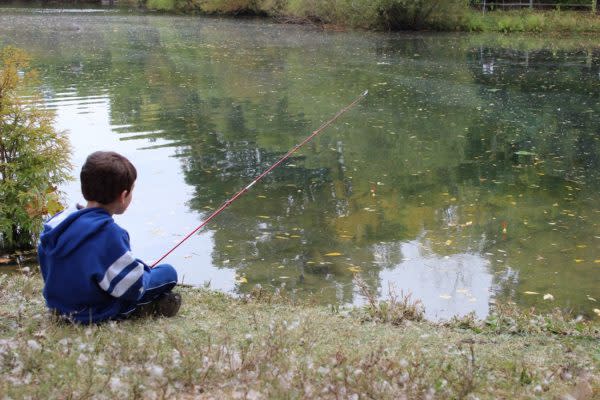 Fall fishing at Krannert Park, Indianapolis.
Be prepared and plan ahead. Know where you're going: consider calling the property office ahead of time to discuss where might be the best location for your activities. Along with any activity-specific gear and a trash bag, remember to bring water, hand sanitizer, and paper towels with you. Some outdoor places have trash cans, and others do not. Be prepared to carry out any trash with you. Finally, think ahead about an alternative location if your initial destination is crowded.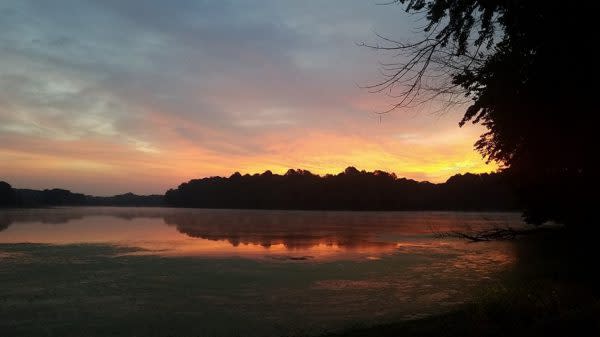 Sunset over Dogwood Lake at Glendale Fish & Wildlife Area, Daviess County.
Be safe. While visiting, be sure to follow all posted rules and regulations. Practice social distancing and park only in designated areas. When driving through properties, be mindful of your speed as both visitors and wildlife are on the move this time of year.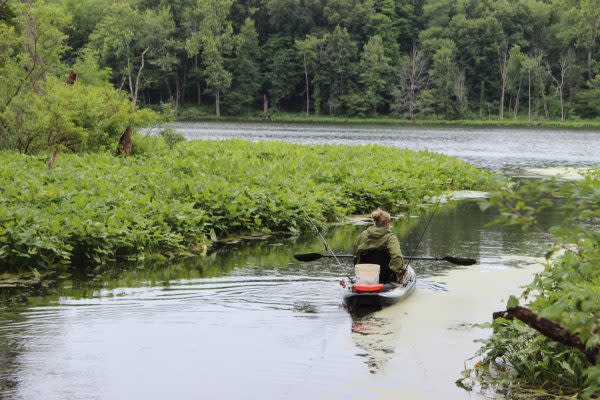 Kayak fishing at Chain O' Lakes State Park, Noble County.
Recreate locally. Take time to explore a place close to home. Commit to visiting a few times this year to benefit your overall well-being and watch the progress of the seasons. Indiana has numerous parks, forests, nature preserves, and fish & wildlife areas. If you'd like to find a DNR property near you to explore, consult our interactive map or detailed list at on.IN.gov/recfinder.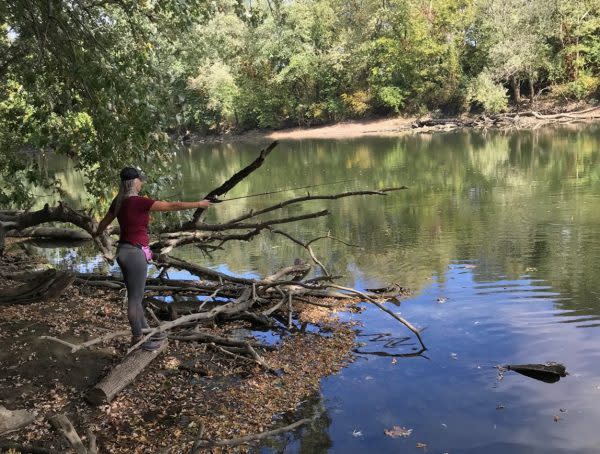 Stream fishing after a hike at Southwestway Park, Indianapolis.
If you already practice responsible recreation and are enjoying your time outdoors, share your passion with someone new. Invite a friend, neighbor, or family member along to stretch their legs and enjoy the fresh air. Remember to practice social distancing when possible and wear a mask when in close proximity. Most importantly, get out this fall and appreciate the natural resources Indiana has to offer you. Share your memories on social media with us by using #INResponsibleRecreation.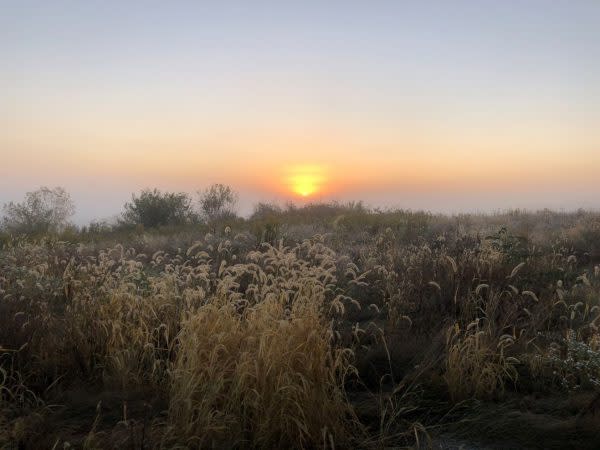 Hazy sunrise at Goose Pond Fish & Wildlife Area, Greene County.
Learn more about responsible recreation at responsible-recreation.org. On the website, you can take the pledge to practice responsible recreation and support efforts to get people outdoors.