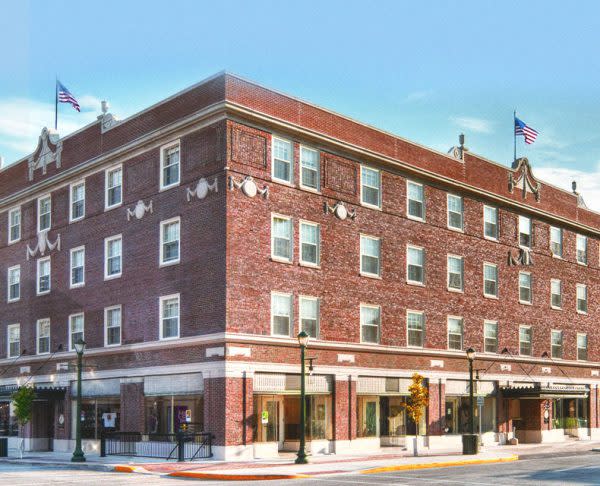 On May 6, 1920, the Hotel Indiana opened in the town of Wabash to much fanfare. In the years that followed, it functioned as a hotel and then later as apartments. On May 6, 2010 -- exactly 90 years after the original opening -- the newly restored hotel enjoyed a second grand opening, this time as the Charley Creek Inn, and in 2020 it celebrates 100 years!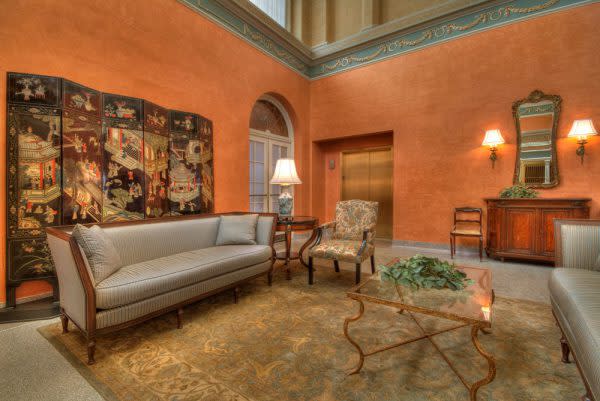 Brought back to its former glory through a meticulous restoration process, the Georgian-Revival building has earned Indiana's highest accolade for historic preservation. Visitors discover 1920s grandeur restored to its original glory with designer fabrics, artwork, and antique furniture. The Inn's guest rooms and suites seamlessly blend old-world elegance with modern touches to create a refreshing experience.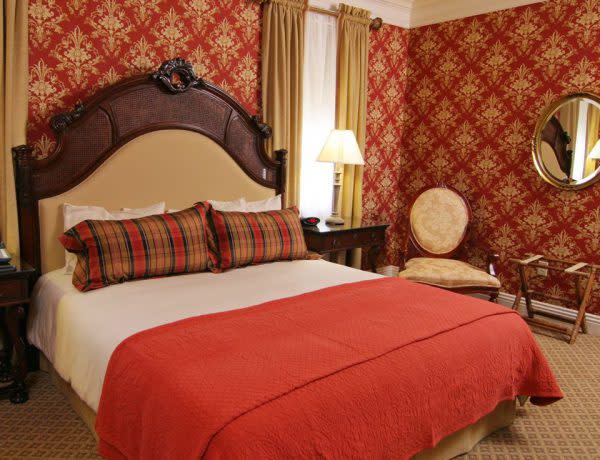 The Charley Creek Inn is billed as an historic boutique hotel located in the heart of downtown Wabash. It offers 30 guest rooms and suites, onsite dining, a Chocolate and Ice Cream Shop, and a Wine and Cheese Shop.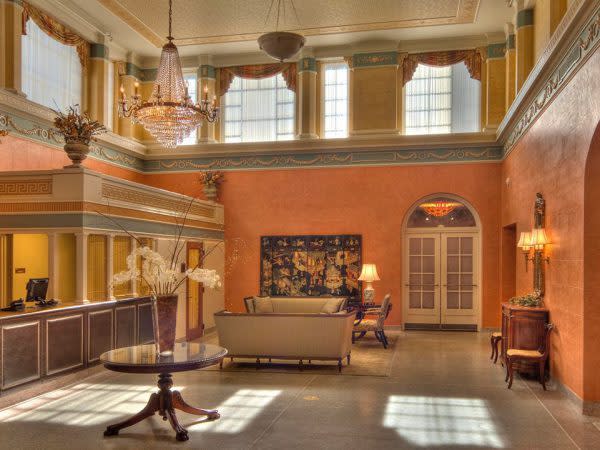 The hotel is home to four options for food and drink. Enjoy fine dining at Twenty, serving regional cuisine, seafood, steaks, and hand-made pastas and breads. Try the crab cakes with a bottle of wine. 
With its dark wood décor and red upholstery,
Green Hat Lounge
is a warm setting for enjoying live music and sipping cocktails, wine, and draft beer. 
Enjoy shopping and wine tasting in the tranquil atmosphere of the Wine & Cheese Shoppe, featuring wines, craft beer, spirits, and gourmet cheeses. Get your sweet fix at the Ice Cream and Candy Shoppe with hand-dipped ice cream, milkshakes, artisan chocolates, and candies that will take you back in time.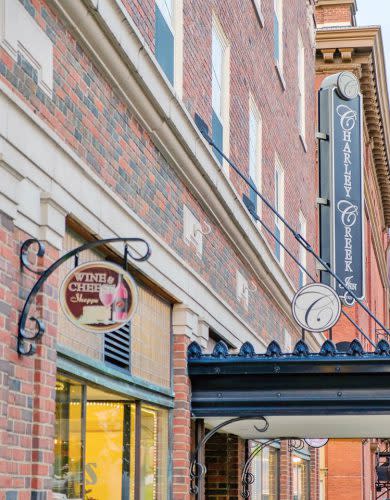 Perhaps we'd take in a show at the nearby Honeywell Center. Or stroll through the Charley Creek Gardens. For sure, we'd visit the Chocolate and Ice Cream Shop and spend the morning lounging in the luxurious looking guest rooms until the 11am checkout.