Every time I visit Richmond and Wayne County I come home full. Not only from experiences (see some of my visits here and here), but also from the extraordinary restaurants. This last time was no exception ...
The Kitchen at the Loft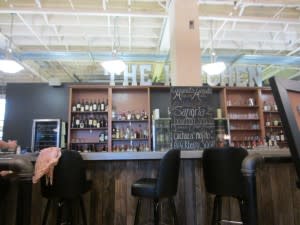 Located in the Depot District of Richmond, this restaurant is in the middle of shops, museums and of course murals. But the menu is what makes it special. All of the food is locally sourced and you will have a hard time deciding what to order. We opted to share with each other so we could fully indulge.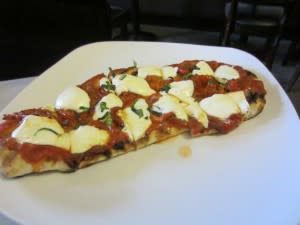 The meatloaf sandwich was one of a kind ...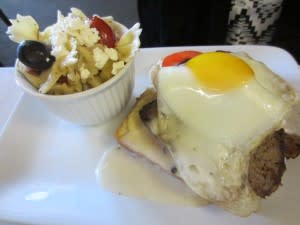 Pasta with shrimp ... I practically licked my plate clean!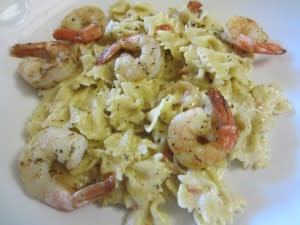 All of this can be paired with local wine for the complete experience. And of course, you can't forget dessert ... thanks to Ghyslain Chocolate. Started in 1998 right in Wayne County, they specialize in gourmet chocolate and fine pastries and we certainly were treated with their best.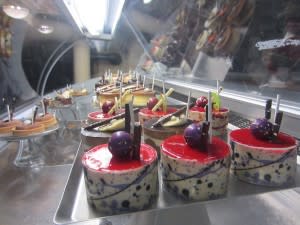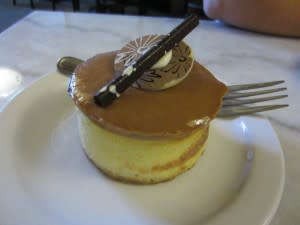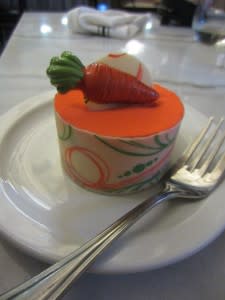 Sidewalk Cafe (Hagerstown)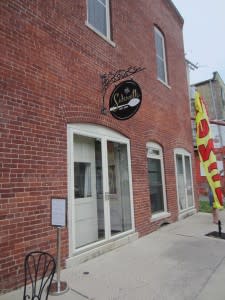 Located just around the block from Abbott's Candies, I love the unassuming look of the entrance. Once inside, what will stand out (at first) is the store at one end of the building - offering any Christmas decoration you could want!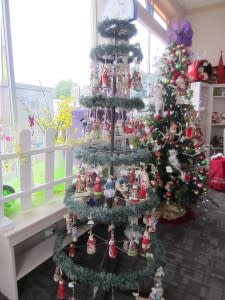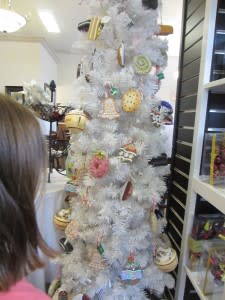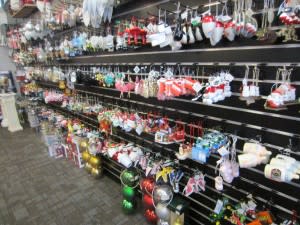 It is perfect for perusing while waiting for your food. And then be completely satisfied by the enjoyment of a casual lunch stop (I'd recommend the salad!) ...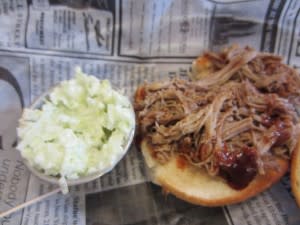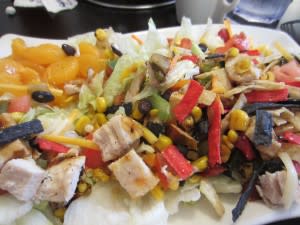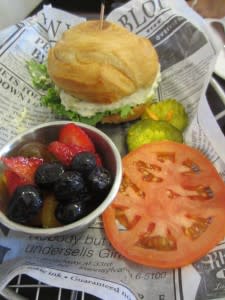 Price is right. Location is unique. Food is delicious. Anything more to say?
I've been to the location in downtown Richmond, but this was my first visit to their NEW location in Centerville.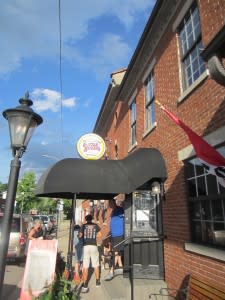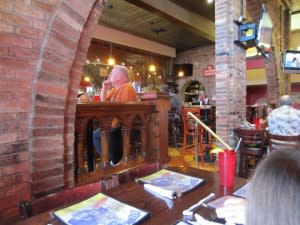 Yummmm ... their kettle chips didn't make it long enough for a picture!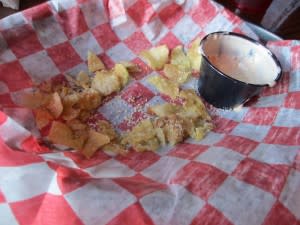 I did pause enough to get a picture of our other dishes though ...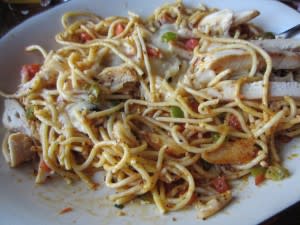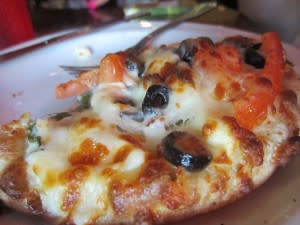 Now in case you think this is where the deliciousness ends for the county, you are mistaken! They have a whole list of local flavor that you will want to peruse prior to going to ensure you are hitting all the hot spots!
For more information on attractions, events and lodging, be sure to Visit Richmond Wayne County.