It has been a year or so since I spent a few days in Richmond/Wayne County (just an hour or so east of Indy) and my visit was overdue! It is amazing all we experience when we are there.
Veach's Toy Station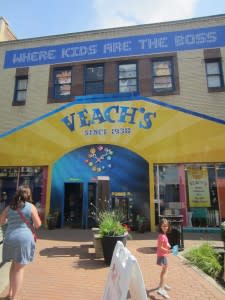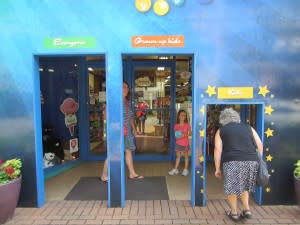 Since I visited last they have had quite the makeover! The Today Show chose them to for a makeover in December 2015 and it has changed the facade, the interior and the website - but have no fear - all the toys, fun and games you can imagine is still inside!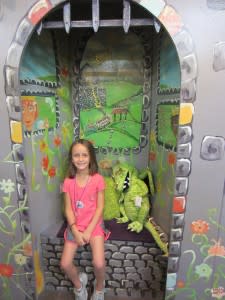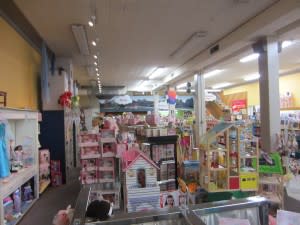 It is always so hard to make a decision, but we left with new card games, a child's makeup kit (much to my husband's chagrin) and some donut goggles. Perfect!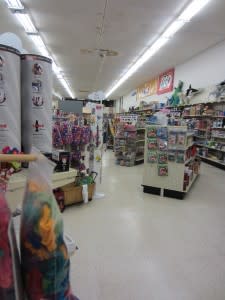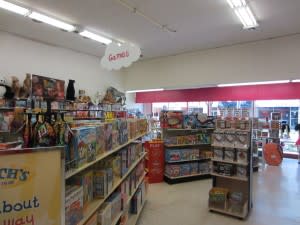 Abbott's Candy Shop
This place started in the 1890s and continues to make caramels and chocolates by hand even today.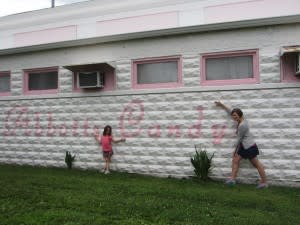 Okay ... I've had Abbott's caramels before (I'm actually eating one right now). They are pretty amazing. At their main facility (in Hagerstown) you can watch the caramels being made ...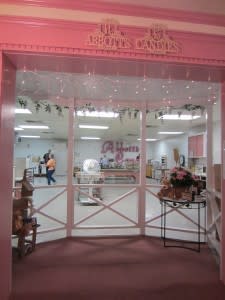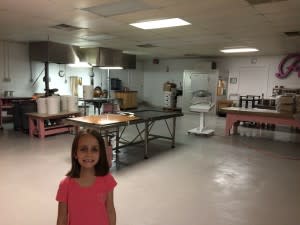 And then you can shop in their adorable store and find anything from truffles, to home decor to bracelets (which we left with!).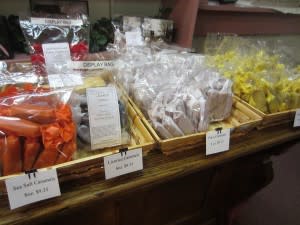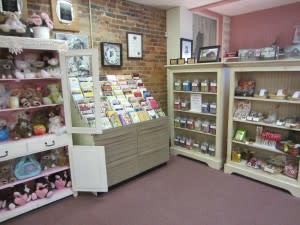 Now ... I'm embarrassed to say I didn't realize they had a retail shop just minutes from my house. I'm in real trouble, folks.
Thistlethwaite Falls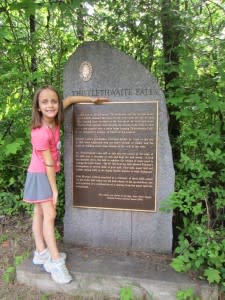 What I loved about this stop was it was off the beaten path. I wouldn't have even noticed it if it hadn't been for the direction of my fabulous tour guide!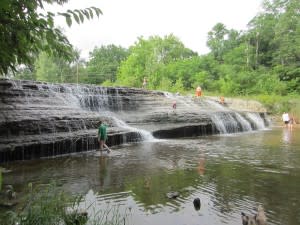 It was a nice, hot day which was perfect so my daughter could get wet and dig around to find fossils!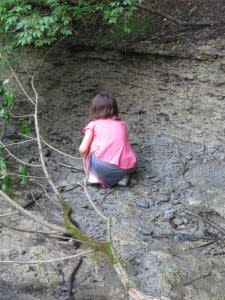 We did not leave empty handed ...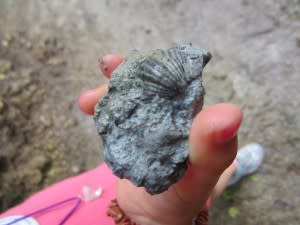 And what trip isn't complete without some ice cream?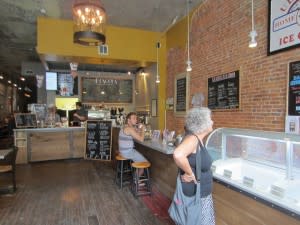 Located inside Roscoe's Coffee Bar is Ullery's Ice Cream. Old fashioned, homemade, deliciousness. I'd recommend the shake!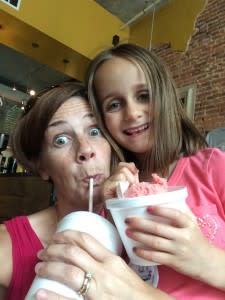 And if you aren't in downtown Richmond you might find their goodies out and about at fairs/festivals across the Richmond area. You can find more details on their Facebook page.
Per usual ... time ran out and our list wasn't all checked off yet. Guess we'll have to go back soon!
For more information on any of the above, be sure to Visit Richmond Wayne County.