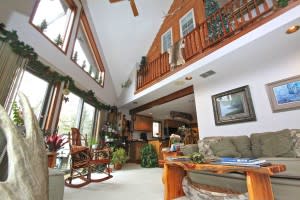 At Home in the Woods, a charming B&B in Chesterton, near the Indiana Dunes, has romance packages.
The only thing more special than a romantic getaway on Valentine's Day is a romantic getaway on a non-holiday weekend.
With a lot of inns and restaurants filling up or already booked for Valentine's Day, why not plan some romance for a time when you get first pick of accommodations and dining?
In Indiana Dunes Country, At Home in the Woods, Inn at Aberdeen and Songbird Prairie advertise year-round romance packages.
At Home in the Woods, located in Chesterton, a few miles from the Indiana Dunes, offers The Romance Package starting at $429. It includes a one night stay, Dom Perignon champagne, keepsake champagne glasses, a fruit and cheese basket, a box of chocolates and a dozen roses. They also have other packages around $200 with champagne, roses and chocolate.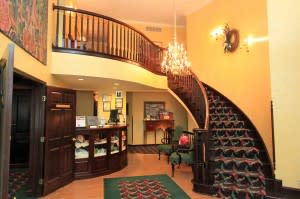 Inn at Aberdeen in Valparaiso is a romantic retreat with special events throughout the year.
Inn at Aberdeen in Valparaiso offers a Dinner & Romance Package starting at $240 that includes accommodations (featuring a Jacuzzi for two and a fireplace) and a romantic dinner at a Valparaiso restaurant.
At Songbird Prairie in Valparaiso, enjoy rooms with fireplaces and either a Jacuzzi or an Ultra Bath whirlpool starting at $229 and add elegant spa services and artfully-presented food.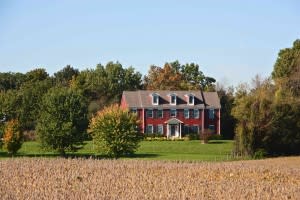 Songbird Prairie in Valparaiso is a romantic B&B.
Indiana Dunes Country is home to many fine dining options for a relaxing, time-to-reconnect dinner. Among my favorite "date" restaurants are dish Restaurant in Valparaiso, which is known for updated American classics, Don Quijote restaurant in Valparaiso, which serves authentic Spanish tapas and entrees, and Lucrezia, an Italian restaurant in Chesterton. Don't forget to stop for dessert in Valparaiso at Valpo Velvet, makers of 70 flavors of renowned ice cream, or Designer Desserts, where you'll be tempted by 80 flavors of gourmet cupcakes like dark chocolate raspberry and crème brulee.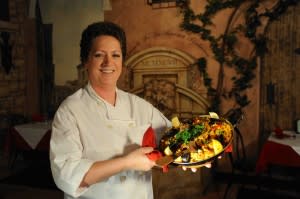 Expect wonderful food, exceptional service and charming atmosphere during your romantic dinner at Don Quijote in Valparaiso.
On all except the coldest days of the year, there's nothing more romantic than a walk along the 15 miles of Lake Michigan shoreline at Indiana Dunes State Park and the Indiana Dunes National Lakeshore. In the warmer months, you'll feel like you're on a tropical beach right here in the Midwest.
There's also live theater and entertainment most days of the year at Valparaiso's Memorial Opera House and Chicago Street Theatre, and Chesterton's 4th Street Theater.
And remember, it's not to soon to begin planning Valentine's Day 2016.