Grab an ice cold, creamy Root Beer at these delicious Indiana Foodways Alliance stops! Experience the creamy goodness of handcrafted specialty brewed Root Beer in Indiana. These stops will have your mouths watering for more! Find more stops on the Just Cruisin' or the Burgers, Brews & Dogs Trails.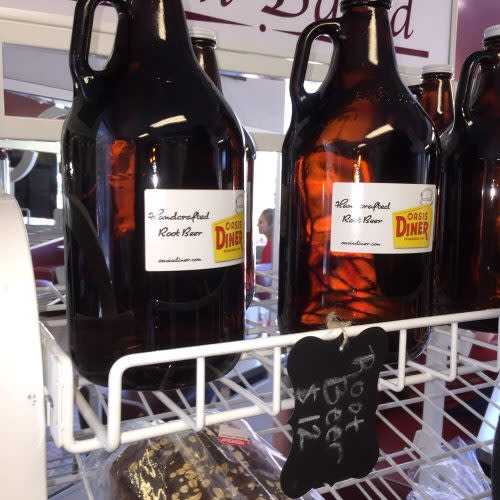 Oasis Diner located in Plainfield was moved from its original location while keeping intact the original diner from the 1950's. Picking a seat at the original counter service area is always the best choice to enjoy their craft brewed specialty Butterscotch Root Beer.  Recently voted #8 for Best Pork Tenderloin Sandwich in Indiana by USA Today's 10Best Choice.  405 West Main Street Plainfield (317) 837-7777  http://www.oasisdiner.com/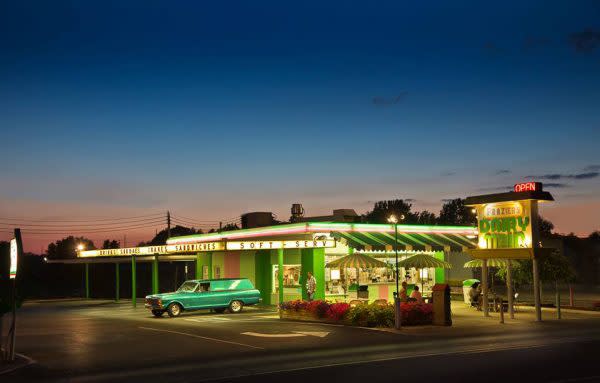 Frazier's Dairy Maid in Anderson, IN is an iconic family friendly restaurant with walk up service serving Madison County since the early 1950's. The Root Beer floats, shakes, malts, and sandwiches are perfect way to fill up and cool down from a hot summer day. Voted best ice cream in Madison County for five consecutive years.  311 S Main St. Anderson (765) 644-5406 https://www.facebook.com/FraziersDairyMaid/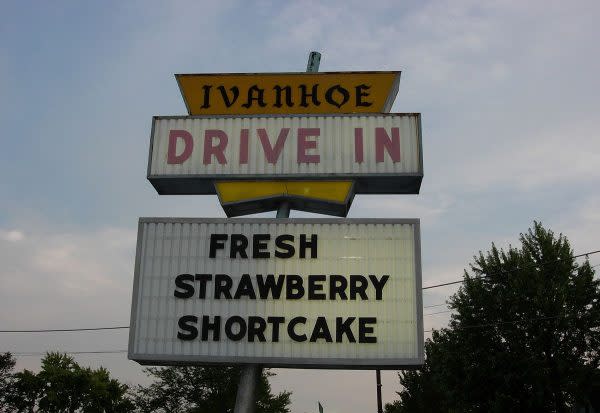 Ivanhoe's Ice Cream and Sandwich Shoppe in Upland, Indiana is famous for their vast select in featuring 100 different types of sundaes and milkshakes.  Choose one of the 20 plus flavors of hand-dipped ice cream for your root beer float (The most popular is Chocolate)! Owned by the same family since 1965 and known to have killer recipe for their breaded pork tenderloin sandwich.  979 South Main Street, Anderson (765) 998-7261 Website: http://www.ivanhoes.info/
Mr. Weenie in Peru, IN is hard to miss as you come in to town, the large weenie stands tall above the building to direct you into this nostalgic drive-in.  Don't miss the Spanish Dog, Chicago Dog, breaded pork tenderloin sandwich, and for a different side, try the fried cauliflower. Root beer floats, sundaes, malts and other sweet treats are all made to order, so do as Mr. Weenie says and "turn your lights on for service"! Grab a gallon of Root Beer to go!  600 N. Broadway, Peru (765) 473-6564  https://www.facebook.com/Its-Mr-Weenie-Time-8025263273/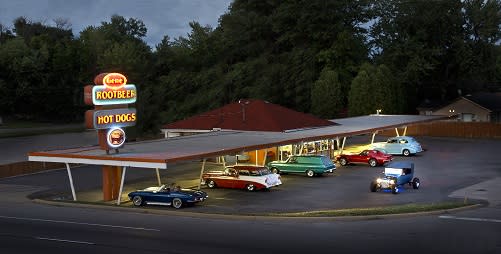 Gene's Root Beer stand is an Anderson icon opening its doors since the 1966's. It is home to the genuine curbside service, window trays and car hops.  Gene's Root Beer stand is open seasonally beginning on March 1st and ending October 1st . Blink your lights for service and Voila...the carhops appear! The tasty sweetness of their root beer is made onsite and served in a frosty mug. Don't forget to try the coney or spanish dogs, they are truly some of the best in the State. 630 S. Scatterfield, Anderson (765) 642 - 5768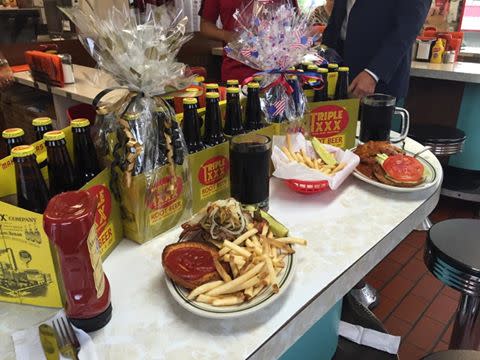 Triple XXX Family Restaurant in Lafayette is famous for their pure cane sugar root beer recipe dating back to the 1895. The Ice Cream for the Floats, Shakes, Malts and other desserts are from local producers Glover's Family Ice Cream est. 1925 in Frankfort, Indiana. What goes hand in hand with Root Beer Floats? BURGERS! The Duane Purvis is a burger for the more adventurous palate 100% ground sirloin burger, topped off with thick, creamy peanut butter, YES you heard that right!  2 N. Salisbury, West Lafayette (765) 743-5373 https://www.triplexxxfamilyrestaurant.com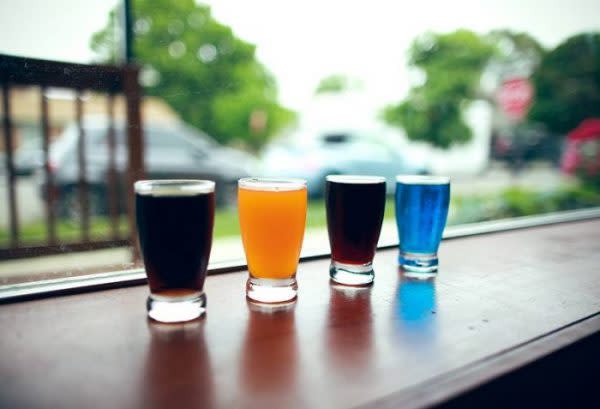 Zwanzigz Pizza in Downtown Columbus, IN is serving up their very hand crafted Root Beer and Sodas. Each flavor is caffeine free and made with pure cane sugar. Even though ice cream isn't on hand for floats, we suggest ordering a Soda Sampler for your sweet tooth craving. The sampler includes Root Beer, Orange Cream, Blue Raspberry and Black Cherry. Want something a little stronger? Pick up a growler of craft beer from their very own brewery located inside the restaurant. Pizza, Soda, and Beer a classic combo. 1038 Lafayette Avenue Columbus 201 (812) 376-0200   http://www.zwanzigz.com/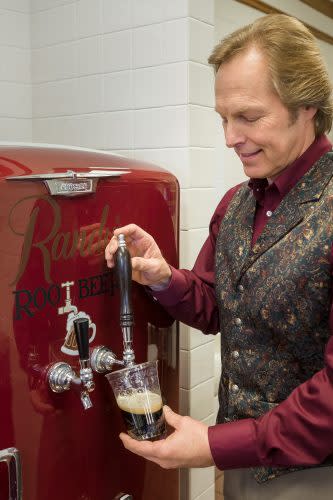 Good's Candy in Anderson, Indiana has recently just started serving the delicious sweet drink named after owner, Randy Good. Unsatisfied with other Root Beer he had tasted, Randy decided to take the matters in his own hands and create his own special recipe naming Randy's Rootbeer. Good's has the perfect place to serve the creamy goodness in the Ice Cream Parlor Shop of Good's Candy Store. 1423 W 53rd St, Anderson http://goodscandyshop.com/
NOTE: A great way to honor National Root Beer Float Day, August 6th, is piling the family into the car to enjoy the sweet, rich, dark, and creamy goodness of Root Beer Floats!