Ladies and gents, it's time again to dust off your frilliest of frills and whitest of whites for the 19th Annual Wicket World of Croquet at Benjamin Harrison Presidential Site. Saturday, June 1 players of all ages and skill levels will be swinging mallets to shoot the wicket!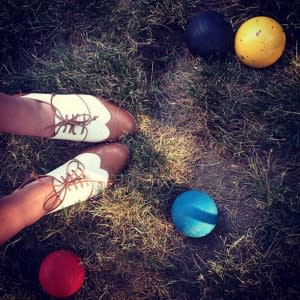 If you're like me and your game is not ready for the public (or the public isn't ready for your game), you can join for the Swinging Croquet Mixer that includes learning the sport of croquet, dressing up in fancy white clothes and enjoying the high life on the south lawn of the President's home. The cherry on top? Just Pop In, Circle City Sweets, Sun King Brewing, Three Days in Paris and more will be on-site for eats and drinks (included with ticket).
Money raised at this event goes to support the educational programming at the home of the only president from the State of Indiana. For more information and to purchase your Mixer tickets, click here.