Rural Routes to Main Street is a Cultural Trail located just west of downtown Indy in Hendricks County. In December, I had the privilege of stopping at several destinations on the trail and want to make sure you know about these wonderful gems.
Located in Martinsville are two shops, next door to each other, off the town square. Martinsville Candy Kitchen specializes in sweet treats. And don't mess with their chief turtle maker ... she means business!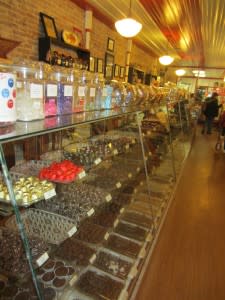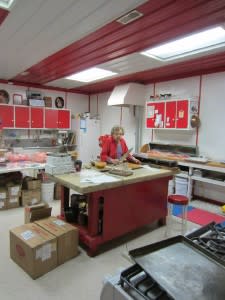 Homestead Primitives is a great stop for antiques or a specially made gourd. I even met the gourd lady (don't be jealous!).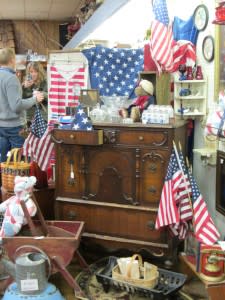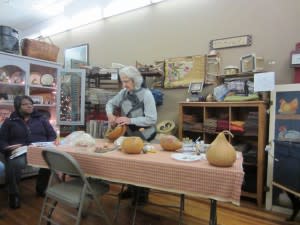 Downtown Mooresville offers two antique shops within walking distance. When I visited with my Mom we left both stores with bags!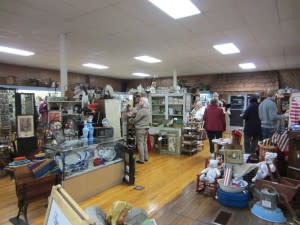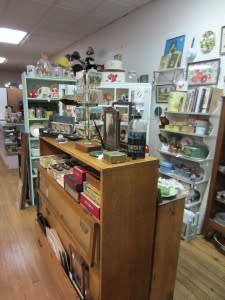 I'm not a huge gardener, but found Frazee Gardens to be a splendid stop. They certainly have more things that just plants!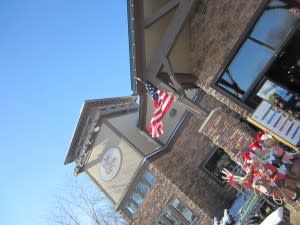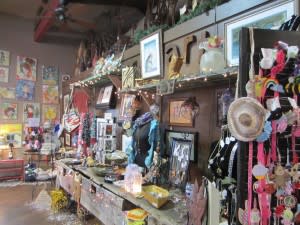 And I can't forget my new favorite Danville destination ... Bread Basket Cafe and Bakery! They served us dessert one of the afternoons. Love them. If you don't believe me check out my other blog which highlights them.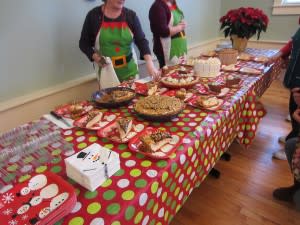 If you are looking for a unique experience, then I vote you try the Rural Routes to Main Street Cultural Trail. There are plenty of stops (many I didn't even get to mention) that will satisfy both your sweet tooth and your shopping fix!
Thanks to Visit Hendricks County for introducing me to this wonderful trail.