One of my favorite fall trips that we have taken was to Southern Indiana. We'd made multiple summer trips to the area, but visiting in the fall was breathtaking as we drove along while viewing the changing colors. Our most recent fall trip to the area included some family fun on the rides at Holiday World & Splashin' Safari, horseback riding, mini-golf, zip-lining, and more, but a definite highlight of the trip was to a spot that I adore and have made multiple visits to - Saint Meinrad Archabbey.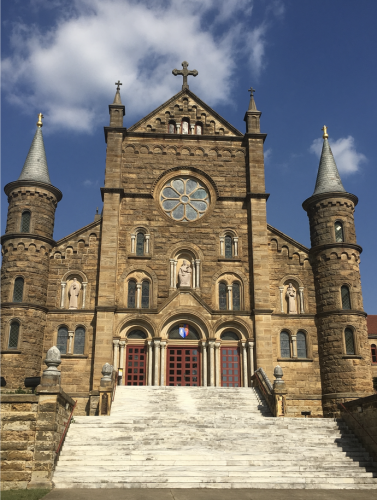 I'm always amazed that Indiana is the home of one of only two archabbeys in the United States, and it's something many Hoosiers don't know about. The other U.S. archabbey is located in Pennsylvania. There are a total of only 11 arch abbeys in the world.
The Benedictine monastery was founded in 1854. It is home to about 80 monks that operate the Saint Meinrad Seminary and School of Theology, Abbey Casket, the Archabbey Gift Shop, the Scholar Shop bookstore, and CareNotes, a printer/publisher of spiritual booklets.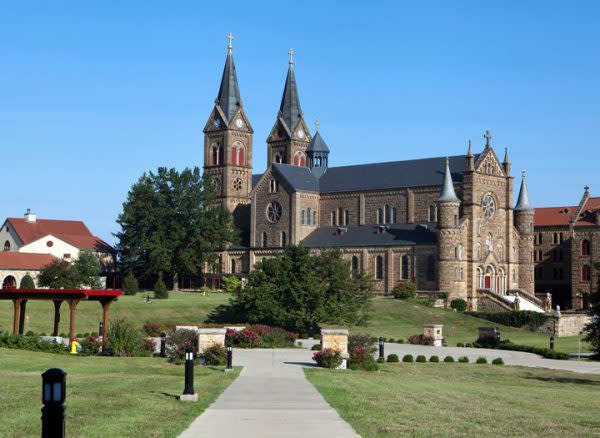 Located in Spencer County, this Roman Catholic monastery prior to the pandemic has offered retreats and has a 31-room guest house where visitors can stay in the guest house and spend time getting a glimpse into the lives of these men who dedicate their lives to prayer and work. With five prayer times a day, guests can join the monks for the morning, noon, or evening prayer or mass.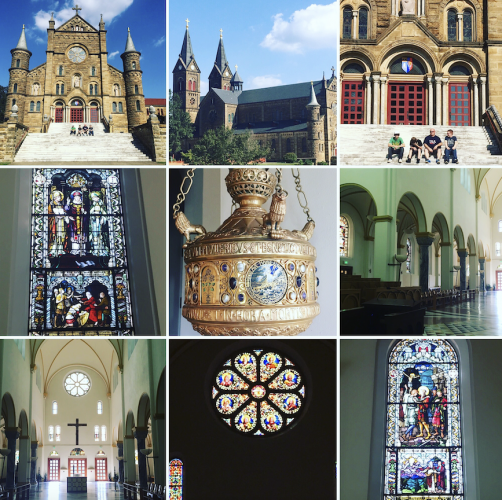 The guest house offers air-conditioned guest rooms, a chapel, conference rooms, reading rooms, a dining room, and a welcome center. Besides scheduled three-day retreats, group retreats, guided retreats, and private retreats can also be scheduled. Meals can be added to your stay.
I've not stayed at the guest house, but have immensely enjoyed walking the grounds and visiting the Archabbey Church of Our Lady of Einsiedeln. This breathtaking structure was completed in 1907 after the first stone was laid in 1899, and nearly eight years of construction followed. The church is adorned with original stained glass, a marble floor, and refurbished monks choir stalls removed in the 1960s.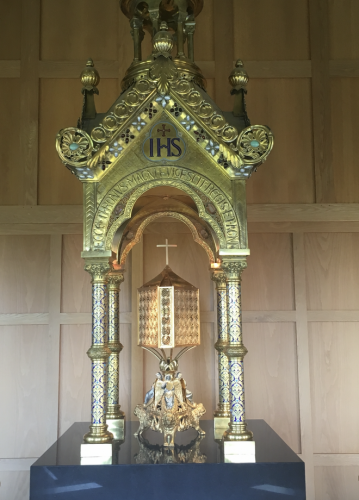 Although the town of Saint Meinrad is a bit off the beaten path, it was worth the trip just to step inside the church. And even though you can't presently go inside, it is still quite beautiful to witness from the outside. Several sculptures are also situated on the property. The grounds are incredibly tranquil and quiet, and it remains one of the most peaceful places I have ever been to. For more information, visit saintmeinrad.org.