Labor Day is kind of like the unofficial end to summer in my book. So in honor of the beginning of fall and a new month, here are some September events happening across the state ... even some FREE ones!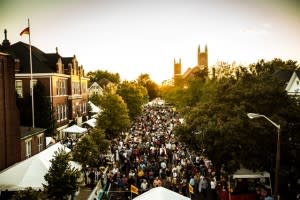 St. Boniface GermanFest (Saturday, September 7, Lafayette) - From 4:30-11pm immerse yourself in German heritage as you drink authentic German beer, enjoy live polka music and experience the carnival rides and games with your kids. Admission is FREE, but concessions and games cost. Save some time and purchase your concession tickets ahead of time.
Scottish Festival (September 14-15, Columbus) - All day on Saturday and Sunday visit the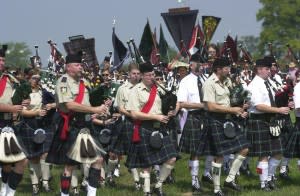 Barth0lomew County Fairgrounds to be entertained, fed and educated all with a Scottish twist! Enjoy the dance competition, sheep dog trials and European car show. And don't forget to try your hand (foot?) at Scottish Country Dancing! (Admission is charged.)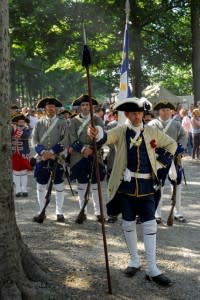 Johnny Appleseed Festival (September 21-22, Fort Wayne) - Celebrate Johnny Chapman (better known as Johnny Appleseed) and his pioneer spirit with this FREE family event. Located in downtown Fort Wayne, the festival has grown to over 200 booths that include a variety of vendors and entertainers. AND ... each vendor must dress in 1800 period dress and cook over an open flame. Before you leave, make sure and visit Johnny's grave site memorial located in Archer Park.
Family Fun Day at Oliver's Woods (Saturday, September 28, Indy) - Located on Indy's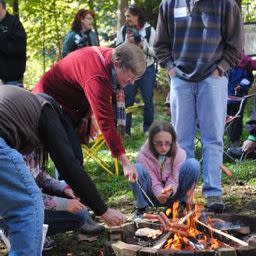 north side, Oliver's Woods and Central Indiana Land Trust will be hosting a FREE family event starting at 11am. Participate in a conservation project, get up close with a falcon and enjoy FREE hot dogs and s'mores!
For more festivals and events, check out Visit Indiana's events listings online.