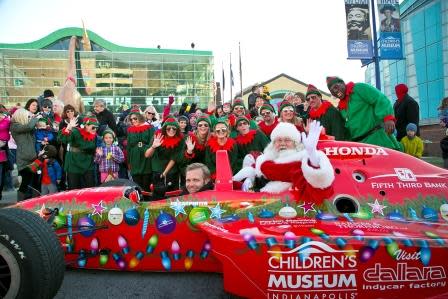 The holiday season has arrived…and so has Santa! This past Friday Santa arrived at The Children's Museum of Indianapolis in style with none other than IndyCar 500 Pole-sitter Ed Carpenter! Santa's speedy driver raced to the world's largest children's museum in a Dallara IndyCar to deliver him, but that wasn't the only surprise. Some of Santa's "dare-dev-elves" had a special surprise for Mr. Claus and repelled off the top of The Children's Museum alongside giant dinosaurs to greet the crowd below.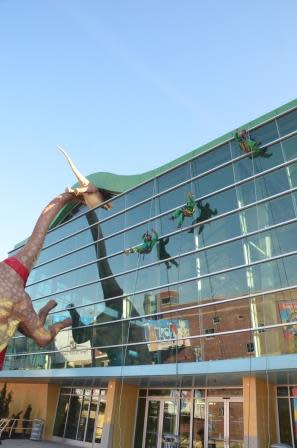 If you missed the excitement on Friday then don't worry. The museum hosts Jolly Days Winter Wonderland (Nov. 23 - Jan. 5) where kids can race down the Yule Slide, "ice skate" in their socks, go ice fishing in a pretend pond, climb the ice castle and, of course, visit with Santa. He will be at the museum every day except Mondays until Dec. 24 to learn what is on the list of all the good little boys and girls.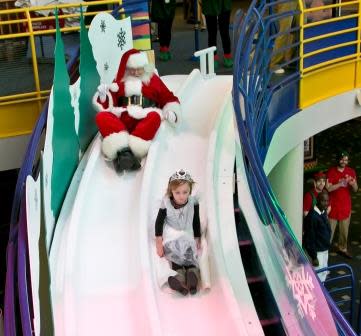 The Children's Museum of Indianapolis is a nonprofit institution committed to creating extraordinary learning experiences across the arts, sciences, and humanities that have the power to transform the lives of children and families. For more information about The Children's Museum, visit http://www.childrensmuseum.org, or follow them on Twitter @TCMIndy, Facebook.com/childrensmuseum and YouTube.