From humble beginnings selling their products off a truck, immigrant brothers John and Bong Sung have created their very own food empire here in Indianapolis. Saraga International Grocery opened its third Central Indiana location in December 2022, taking over the 100,000+ square-foot former Target store in Castleton.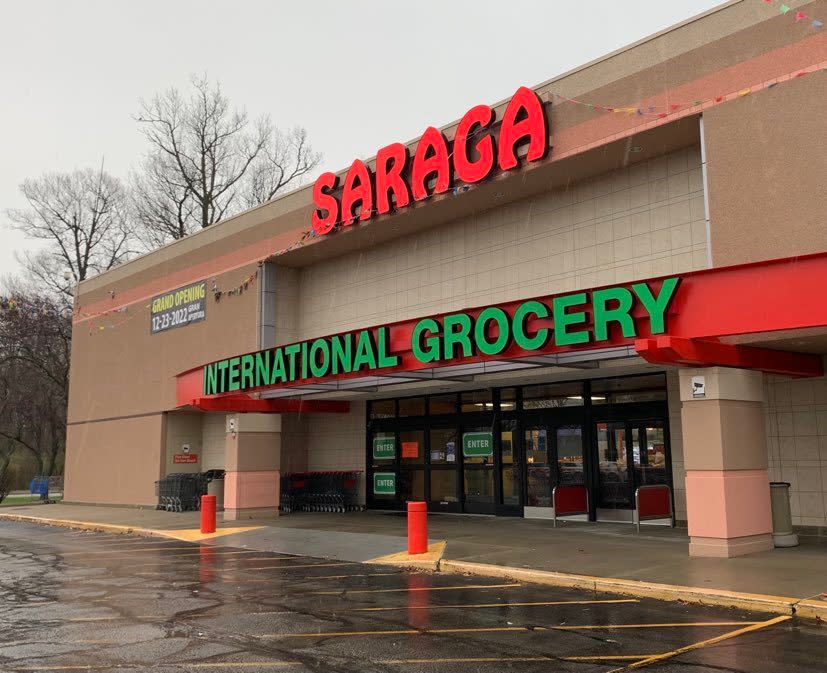 The original Saraga — which translates to "living" in Korean — opened in Bloomington in 1994 to offer food from around the world, operating there for a decade before the brothers relocated it to Indianapolis in 2005.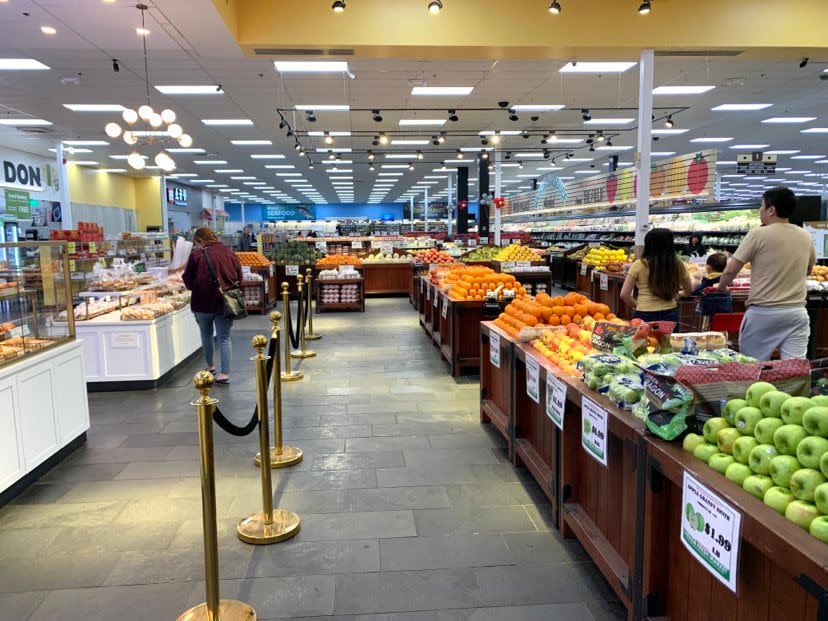 Even if you're not shopping with any specific items in mind, a leisurely stroll through the store is a feast for the senses and provides culinary inspiration galore. Just inside the main entrance, a vibrant produce section welcomes customers with a rainbow of fresh fruits and vegetables you're not likely to see anywhere else.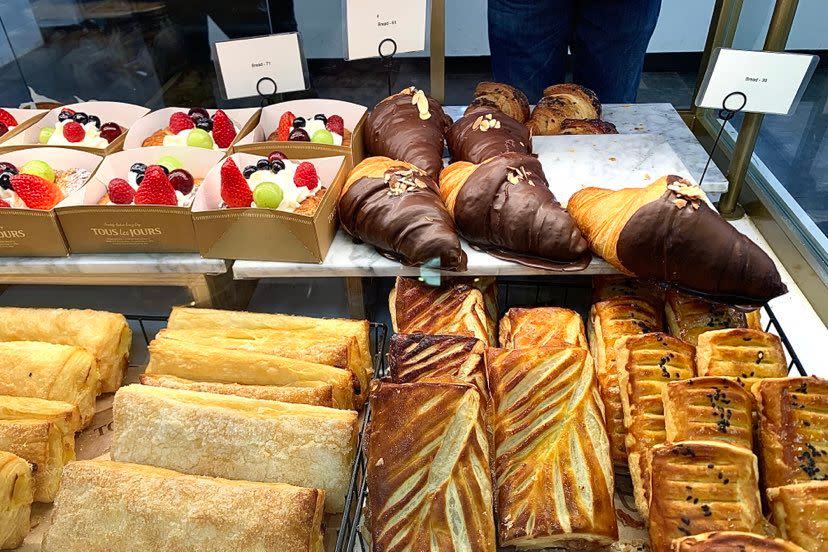 Be aware you'll have a hard time walking by the row of vendors to the left without buying anything. Why fight it? Just plan ahead to grab breakfast or lunch here before you start shopping. The gorgeous chocolate-dipped croissants from Tous les Jours are too good to pass up, and Korn's cooks up a variety of tempting Korean-style corn dogs garnished with the likes of crushed ramen noodles and tiny cubes of fried potato. Other tasty options include made-to-order Sushi Don rolls and El Chavo Mexican fare.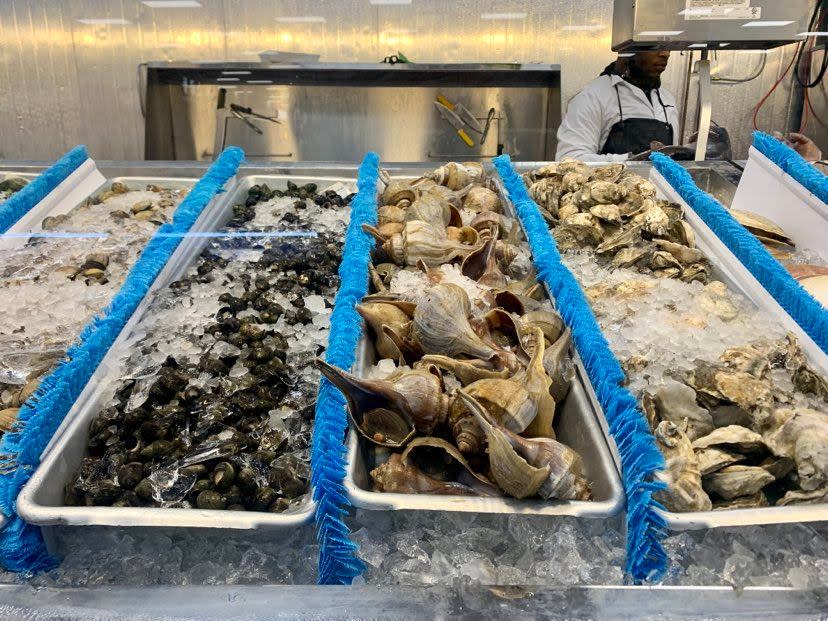 Now amply fortified, you're ready to explore the store. The seafood section in the far-left corner is worth a walk-through to marvel at the variety of creatures on display — live crabs, fresh conch and all manner of whole fish, shrimp and shellfish. Likewise, the meat counter rolls out some pretty eye-opening offerings with a separate Halal-dedicated area at the front of the store.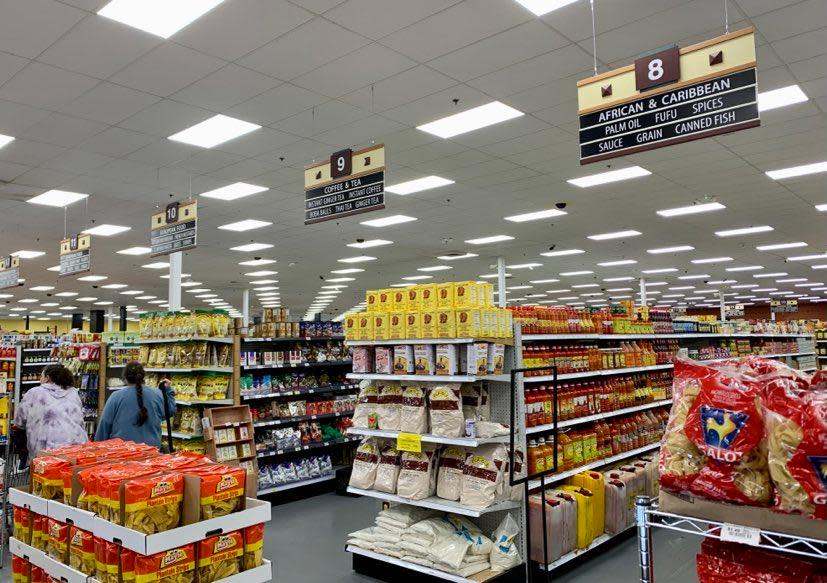 The aisles are organized by nationality, making it easy to stock up on authentic building blocks for any ethnic recipe you might want to try at home. The sheer volume is actually a little overwhelming, but wandering along, listening to snippets of different languages and wondering what you'd do with ingredients like pounded yam and aloe vera juice is an imaginative exercise in and of itself. The extensive rice and noodle inventories alone are enough to make your head swim. In short, if you can't find it here, it probably doesn't exist.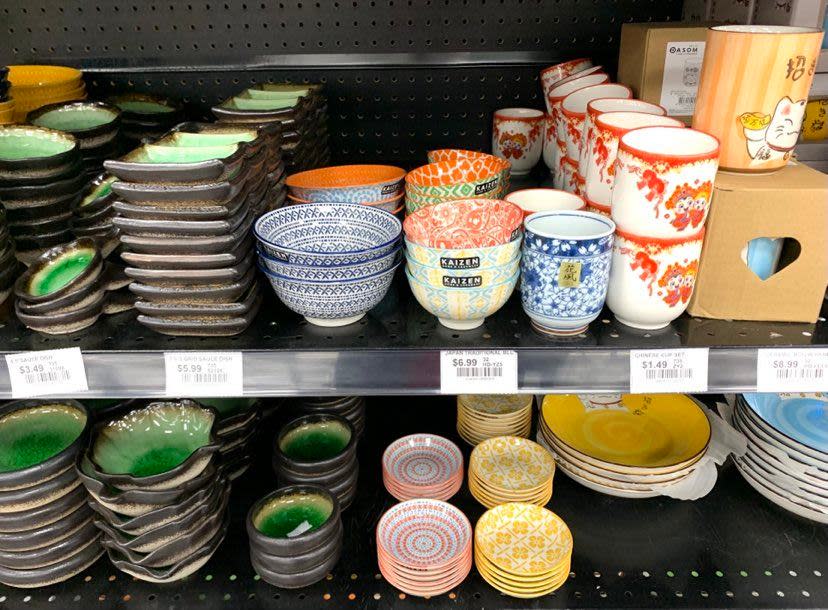 Need some special equipment to whip up the dish you're dreaming of? No problem. A section at the front of the store by the checkout proposes all sorts of specialty pots, pans, knives, utensils, bowls, kitchen tools and more.
For more information or to whet your appetite even further, visit saragaindy.com