Basketball is a lifeblood to Indiana, and as March Madness rolls into the state this month, downtown Indianapolis has created a new way of "Shining a Light" on the beloved Hoosier sport.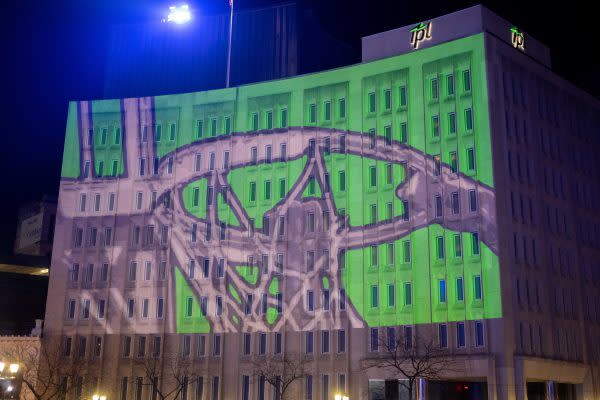 Monument Circle is Shining a Light on "Indiana's Game: A Ball, a Basket and a Dream!" with a brand-new digital mapped light/sound/video presentation. Shown three times a night through April 5, these spectacular multimedia shows include spoken narration, music and basketball sound effects to showcase the inherent beauty of the sport.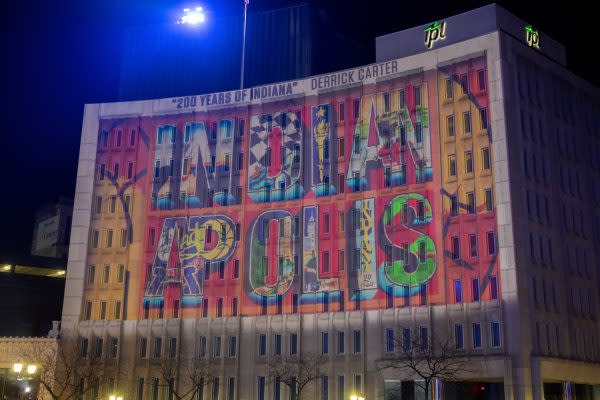 "We're thrilled that the Shining A Light technology can be shared with our community and visitors during this historic month of basketball in Downtown Indianapolis," said Sherry Seiwert, Downtown Indy, Inc. president. "With nearly 100 college basketball games being played in Central Indiana, along with our girls and boys high school state finals and some great Pacers action, we can't wait for thousands of fans to witness and find themselves represented in this unique presentation."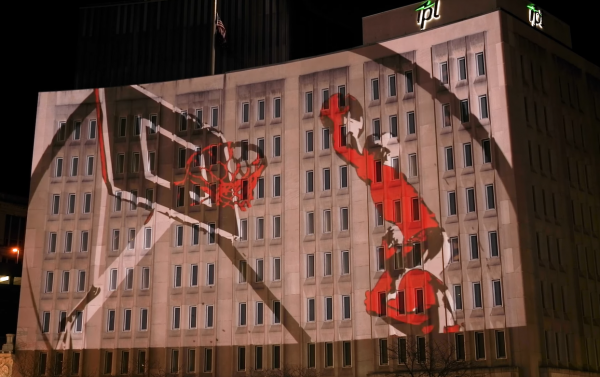 Free to view, "Indiana's Game: A Ball, a Basket and a Dream!" is presented nightly following the Signature Salute at 8:45, 9:45 and 10:45 p.m. on Monument Circle.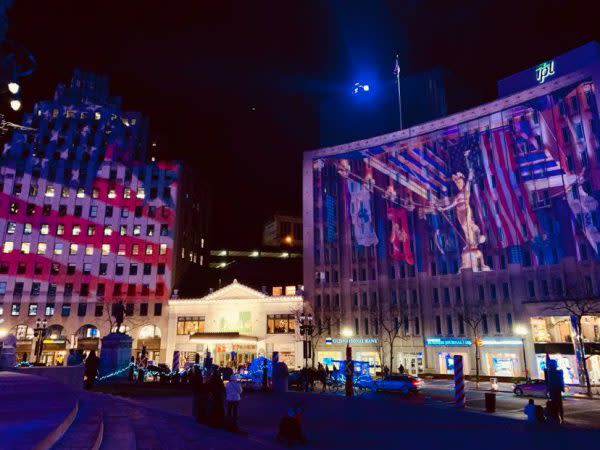 From Feb. 27 through March 13, the projection features a "Childhood Dreaming" theme to coordinate with the Girls High School State Finals; shifting into a "Success, Tournament, Performing" focus from March 14 to 31 to coincide with Selection Sunday; and concluding with "The Meaning of Legacy" from April 1 through 5 prior to Final Four Weekend.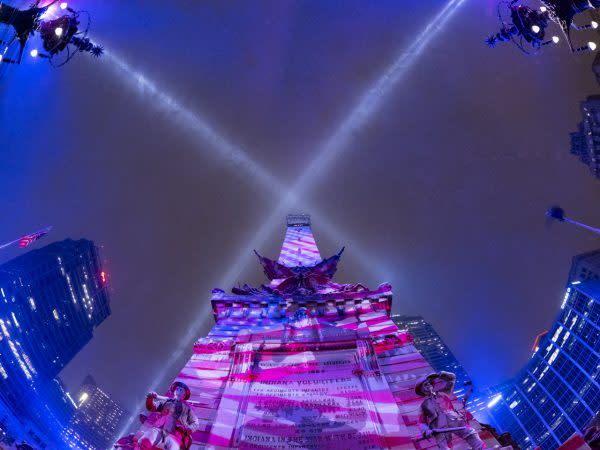 Catch it while you can! For more information, visit downtownindy.org/shiningalight.