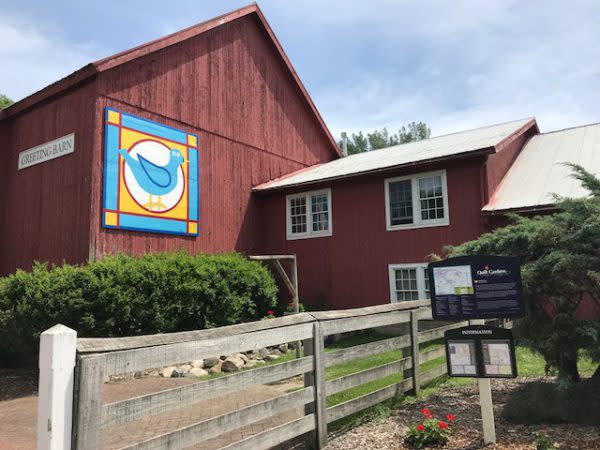 Nappanee's old-world charm and small-town atmosphere leave no question to why the city's slogan is "Embrace the Place." Well-known for its quilt gardens and Apple Festival, visitors to Nappanee also will find homespun wares and a collection of Amish stores dotting the countryside with cheeses, meats and freshly-made pies that bring new meaning to farm-to-table.
And while Nappanee residents delight in the community's character, defined by Indiana's Amish country, the city also is looking to its future. Downtown Nappanee is growing with new restaurants, housing and public art. Coppes Commons reimagined an old cabinet manufacturing facility into a one-stop-shop for some of the region's most unique goods. Just outside downtown is the historic Amish Acres where visitors can experience first-hand a restored farmstead.
Whether you're stopping for a day, or plan to "Embrace the Place" for a longer stay, here are local favorites for those wanting a true Nappanee experience.
Coppes Commons Live loom weaving, a smartly-cultivated antique store and handmade ice cream greet visitors to Coppes Commons. The former manufacturing facility along Nappanee's main thoroughfare is now a retail and event space – all with the goal of facilitating a place where artisans and visitors can see, make and buy.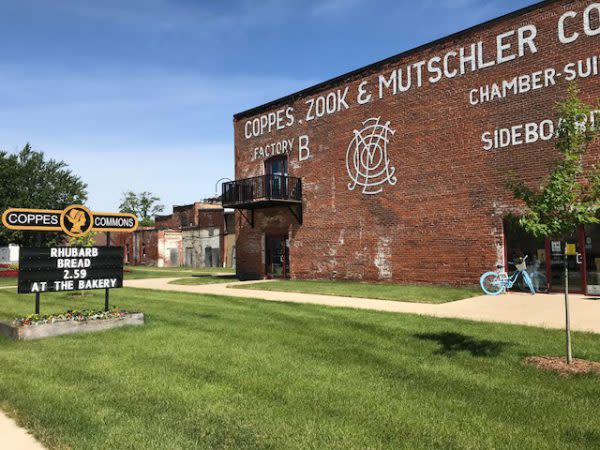 One of the most popular and coolest spots (pun intended) is Rocket Science. The sweet shop flash freezes cream and a variety of mix-ins with liquid nitrogen to create ice cream. Try a specialty treat like mint balooza or peanut butter bash or imagine an ice cream of your own. Down the hall is Lera's Rugs, where Lera is weaving rag rugs, table runners and other goods for purchase on one of her three looms. And upstairs is a museum celebrating Hoosier Cabinets, the iconic item once made in the Coppes facility.
"It highlights our history really well and makes people more attached to the place," said Jessica Flores, media and marketing specialist for Coppes Commons. "We have a lot of people who come through and remember grandparents working here or stories of their family being a part of Coppes. It was a livelihood for many people here in town. To be able to come back to that and see where that all happened is pretty cool."
During Christmastime, Coppes Commons plays host to a handmade market and living nativity.
Coppes Commons, 401 E. Market St., Nappanee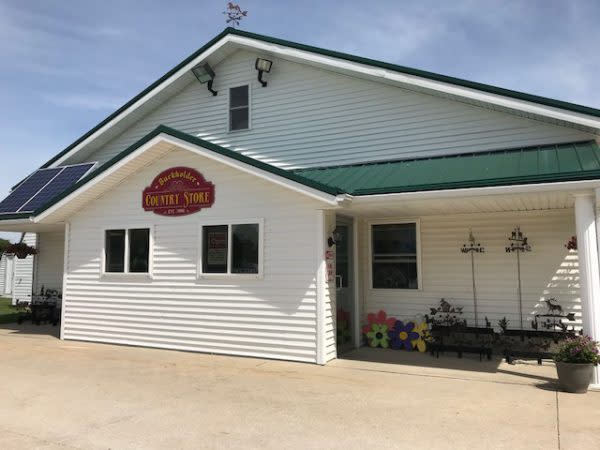 Burkholder Country Store A short drive from Downtown Nappanee is Burkholder Country Store, where the owners have aspired to create a shopping destination for clothing, gifts and household items you can't find anywhere else.
A wide variety of fabrics mix in with wall clocks, kitchen wares and shoes. Burkholder also sells a selection of doll clothes for a special souvenir from northern Indiana.
"It's a unique stop for people who are visiting Nappanee," said Larry Burkholder, who owns the general store with his wife, Marlene Burkholder. "Hopefully they'll find something they've never seen before."
Burkholder Country Store, 29999 County Road 56, Nappanee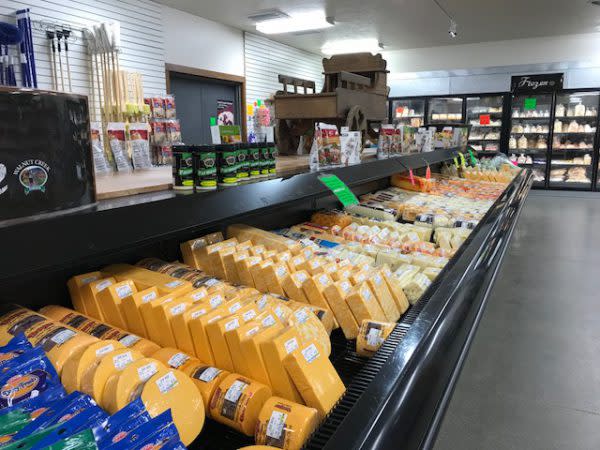 Rentown Store Nestled among scenic farms and a rural schoolhouse, Rentown is a grocery store like none other
Amish farmers will bring excess fruits and vegetables from their gardens for sale at Rentown. The store also carries a number of Hoosier-made brands, including Cashew Crunch from Edith's Candy Kitchen and Theresa's Homemade Cheeseballs from Milford.
"It's the local stuff that draws people to us," Rentown owner Dennis Hochstetler said.
And with shelves and shelves of homemade foods and treats, what's the most unique item Rentown sells?
"Cheese, most certainly cheese," Hochstetler said of the more than 100 varieties the store sells. "We always have one or two cheeses under $2 a pound."
Rentown Store, 1530 3rd Road, Bremen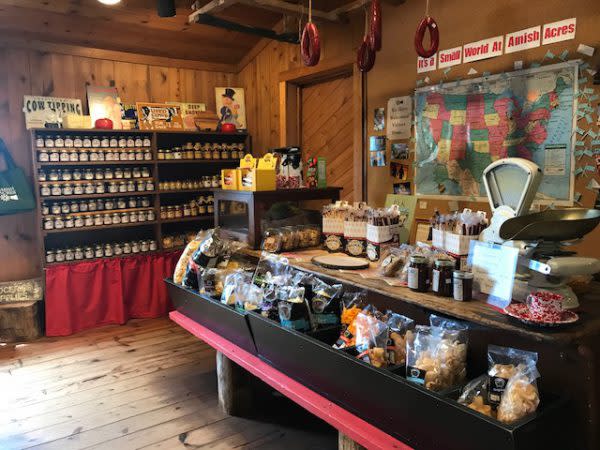 Amish Acres A stop in Nappanee isn't complete without a visit to the iconic Amish Acres. The 80-acre farm turned tourist destination offers a glimpse into the Amish way of life.
Visitors can enjoy horse and buggy rides, historic guided tours, shops and a show at the Round Barn professional repertoire theater. Then, there's the family-style Threshers Dinner featuring Amish favorites, a stay at the Inn at Amish Acres and wine tasting.
The farmstead also features a bakery, with old-fashioned breads and cakes, a meat and cheese shop and a candy store with an antique marble soda fountain.
"The purpose of buying (the farmstead) was to preserve and restore the buildings, open them to the public for guided tours, so people could come here with a curiosity about the Amish and leave here with a better understanding about them. And when they see them on the street, they're not an oddity or curiosity but just like us," Amish Acres owner Richard Pletcher said.
Amish Acres, 1600 W. Market St., Nappanee
Main Street Coffee House With the goal of creating coffee and community, Main Street Coffee House in Downtown Nappanee lives up to its mission. The owners operate their own roastery and serve a variety of fresh-roasted coffees, chai and frappes. And those drinks can be enjoyed in a charming setting designed as a gathering spot for locals and visitors alike.
The coffee house also offers a breakfast and lunch menu, with fresh salads, sandwiches and soups.
Main Street Coffee House, 105 N. Main St., Nappanee