I spent the day with my four-year-old in South Bend last month. While we didn't get close to visiting all of their attractions it was a full day of fun.
We started downtown at HealthWorks! Kids Museum. The purpose of the museum is to  infectiously contaminate kids of all ages to learn, have fun and make great life choices. That being said, the exhibits focus on health, wellness, exercise and the human body.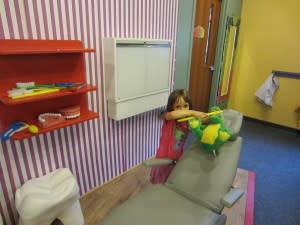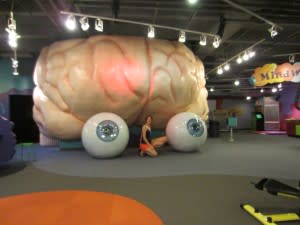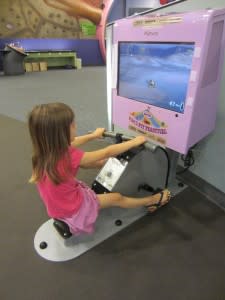 Not only did it give me the opportunity to talk about things such as why smoking is bad for your body, but it was also a good reminder for me ... especially this display! :)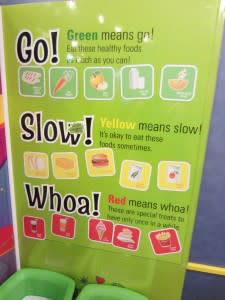 While we were downtown, we only had time to peak in at the South Bend Chocolate Cafe. If you are looking for a place to grab coffee, lunch or a snack and you have kids then this is the place for you. While you enjoy your food, your child can enjoy this indoor tree house to play in!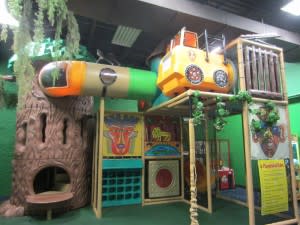 Instead of staying here longer, we opted to go to the actual South Bend Chocolate Factory and get the FREE tour to learn more about how they make the chocolate. While we were waiting for the hourly tour to begin, we nosed around the museum and the gift shop.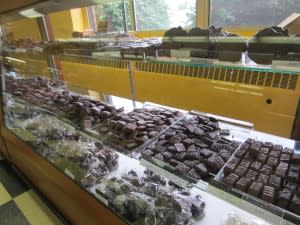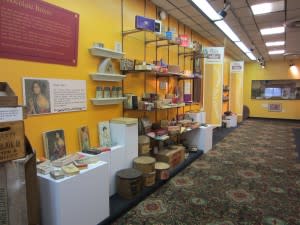 Of course, since we were in Irish Country, I wasn't surprised to find this among their products!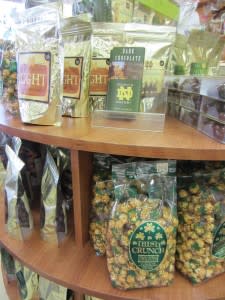 The tour was very informative and by that I mean I found out that chocolate is actually a fruit so it's healthy, right? While on our tour, we got to view some chocolate covered pretzels being made.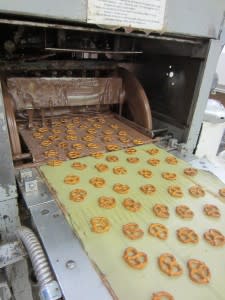 It is also quite impressive since this is their only distribution center in the country and they do ship nationwide! And the best part ... getting a free sample at the end!
After grabbing some lunch we spent our afternoon at the Potawatomi Zoo just east of downtown.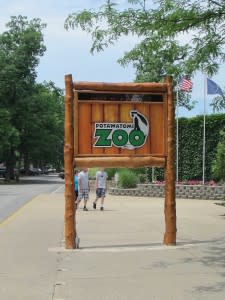 What I loved about this zoo was its size. It was very doable for us to hit the entire zoo and not feel like we rushed through everything - even though there are over 400 animals on 23 acres. Plus, there are daily "Keeper Talks" where you can learn more about the animals from one of the employees that helps take care of them.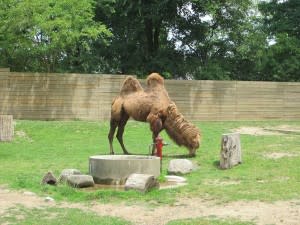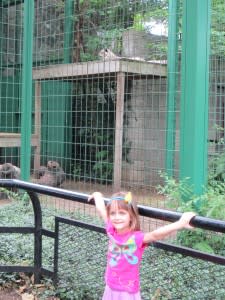 A few of my favorites - the python which I didn't get a picture of, but trust me it was the largest snake I've ever seen and the lions - which seemed to be up close and personal!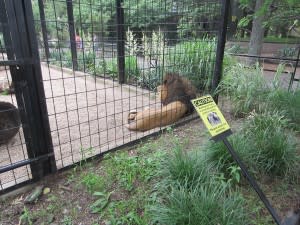 For an additional cost, you can ride the train or visit the butterfly garden. I let my daughter choose and the train won out ... which was a welcome break since it was quite hot out!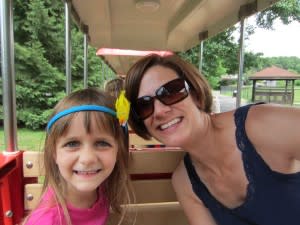 And that brings me to the great find next to the zoo ... the Potawatomi Park. The park and zoo share a parking lot and it was the perfect place to go after the zoo. Mainly because of the huge splash park there!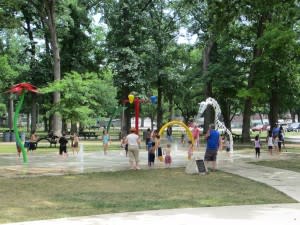 Of course, the playground is pretty awesome too.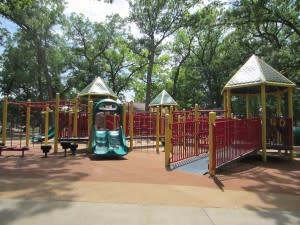 If you pack a lunch, there are plenty of picnic tables in the area as well as restrooms - a nice perk!
We called it a day after that basically since we were so tired we could barely see straight. We did however meet up with my husband (since he was working in the area) to make time for one last stop ... yogurt!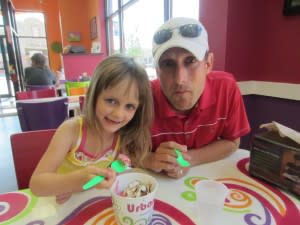 If you are headed out that way, be sure and check out the South Bend Visitor's Bureau for more information on attractions, restaurants and to get a downtown map - which greatly helped on my trip!