The weather is definitely getting colder and your kids need to get their energy out. I have a perfect solution ... SkyZone.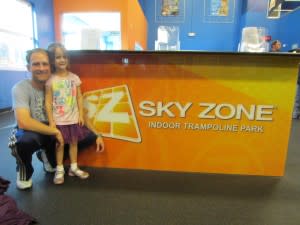 Last month I took my five-year-old so our family could experience this place for the first time. I had heard a lot about it and wanted to see what all the fuss was about.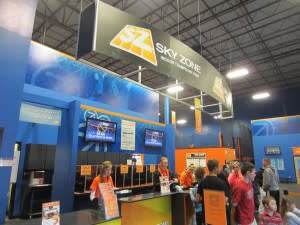 Let's start with how to buy tickets: you buy passes in time increments - 30 minutes, 60 minutes, 90 minutes or 120 minutes. We opted for the 60 minute pass (about all my mid-thirty body could handle!). We sure kept busy.
Once tickets are purchased (and waivers filled out) you buy some special socks - to make sure you don't slip, head over for a rules orientation and get to jumping!
My favorite area consisted of a trampolines of all sizes.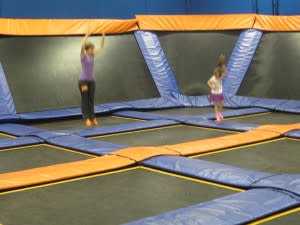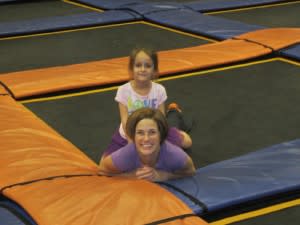 Even jumping on the "walls" is permitted!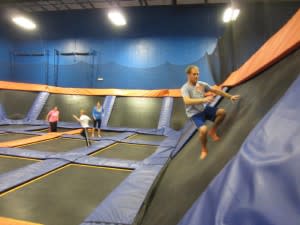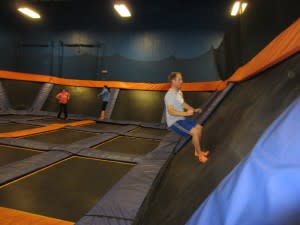 My daughter's favorite part - the foam pit ...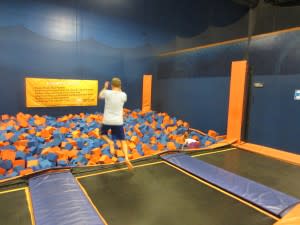 My husband's favorite part - the basketball hoops ...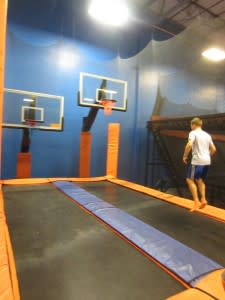 And if we had more friends with us our favorite part might have been the dodge ball area ...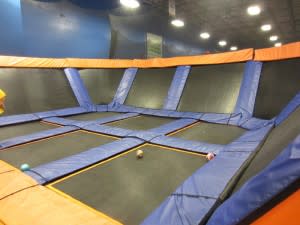 I can't begin to explain how tired we were on the way home. Maybe this helps.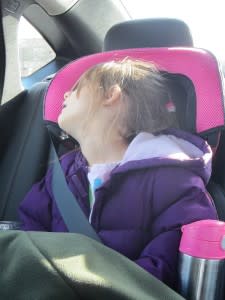 If you are looking for a great way to get energy out during these winter months, SkyZone is perfect (did I mention they host birthday parties too?). There are two locations around Indy and three others across the state.
For more information on events and attractions near the Plainfield SkyZone, be sure to Visit Hendricks County (and a special thanks to them for arranging my visit!).