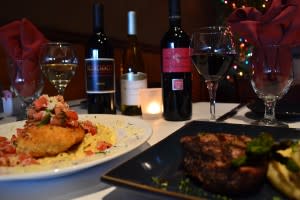 In my area we're experiencing another cold snap. But I'm standing up to Old Man Winter and saying, 'No more! I refuse to miss the 2nd Annual Savor the South Shore event!
I don't know who came up with the great idea of regional restaurants creating a special event to offer diners some of their best food at a discount, but I'm totally in favor!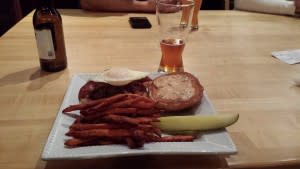 'Savor the South Shore' was held for the first time in late February 2015. It was such a hit with diners that organizers are doing it again.
In fact, 'Savor the South Shore' began on February 22. It extends through March 6.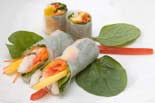 'Savor the South Shore' is a program designed to entice diners to visit participating restaurants, perhaps for the first time. Dozens of restaurants that have created specially priced lunch and dinner menus. A list of restaurants participating in the two-week promotion is posted here.
Click on each restaurant's name to view information their chefs have prepared for the event -- menu, prices, and hours when the special meals are available (it may be different than regular hours). Keep in mind some restaurants may only offer a special menu for dinner or just at lunch.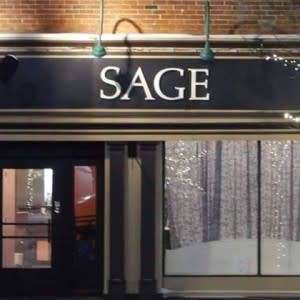 I can recommend one restaurant from personal experience. In 2015 I ate at Sage Restaurant in Valparaiso.
It was seriously one of the best meals I've ever had in a restaurant. I can't believe the deal they've put together for Savor the South Shore:
Lunch Menu -- $10 per person (Beverages, tax and gratuity not included)
Choice of Soup or Salad
Choice of one Sandwich:
- Sicilian Sandwich - Genoa salami, capicola, soppressata, artisan blend lettuce, tomato, house-made giardinara, mozzarella on ciabatta roll
- Veggie Sandwich - Grilled zucchini, eggplant, squash, sweet peppers, basil cream, tomato foccacia
- Grilled Chicken Caesar Sandwich - Parmesan, romaine, house-made caesar dressing, on ciabatta roll
- Italian Sausage Sandwich - House-made Italian sausage, marinara, peppers, onions, mozzarella, on french roll
Dessert: Gelato of the day
Believe me, this will be good eating!
Participating restaurants encompass cities and towns in a large area of the northwest part of the state: Hammond, Merrillville, Hobart, St. John, Beverly Shores, Schererville, Valparaiso, Fair Oaks, Munster, Gary, Portage, Cedar Lake, Dyer, Michigan City, East Chicago, DeMotte.
That means if you live anywhere in northwestern Indiana, you're close to many of these eating establishments.
Savor the South Shore ends March 6. I hope you'll join me in planning to participate often!