I love exploring new parts of the state and a few weeks ago I spent two days touring and exploring the southeastern part of the state - just over the river from Louisville. I spent equal time in Jeffersonville and Clarksville and even made it to a few other places in the area, but I'm getting ahead of myself. It is certainly going to take more than one blog to mention all I did, so I'm going to try and keep it simple and not overwhelming (since there is so much to talk about!).
Schimpff's Confectionery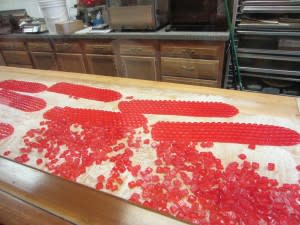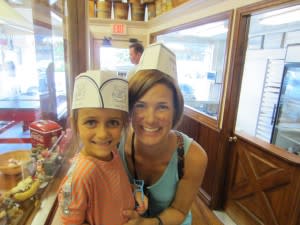 Cinnamon red hots. Do I need to go on? I will because you have to know about this fantastic story. Jill and Warren Schimpff (who have made sure the candy business has stayed in the family for over 120 years) have poured their life into this candy shop and do a remarkable job at treating everyone who walks in the door as family. If you are fortunate enough to watch a candy demonstration (and I really hope you are so call ahead!) you will watch the two of them do what they do best - teach others about the art of making candy and learn about the history of the shop.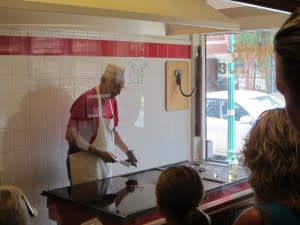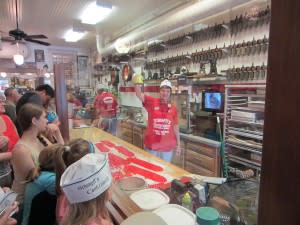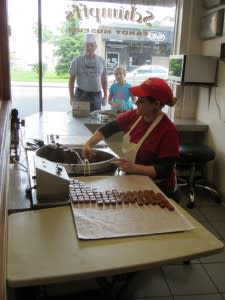 Then, afterwards be sure and peruse their shop (grab a vanilla coke) and enjoy the atmosphere.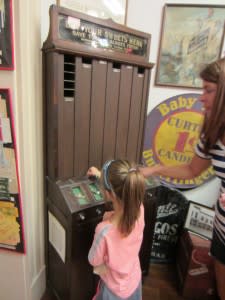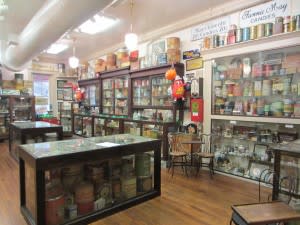 If you have an extra minute, be sure and stop by Choices - a shop just down the street from Schimpffs.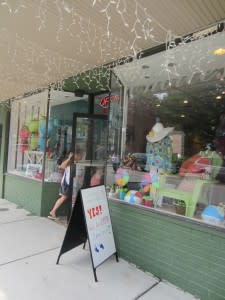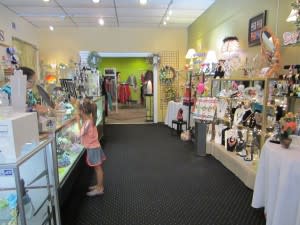 Cute decor. Adorable trinkets. And that isn't even mentioning the other shops and dining right in downtown Jeffersonville.
Now if you are up for an adventure, head a few minutes west to the Widow's Walk Ice Creamery.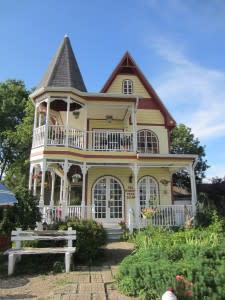 They have bicycles to rent and you can journey the mere six blocks down to the Big Four Pedestrian Bridge that connects Indiana to Kentucky.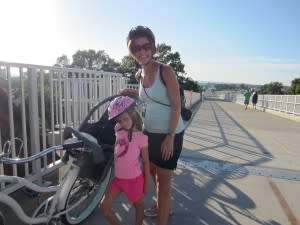 And if you're lucky enough to visit at night, this will be your view ...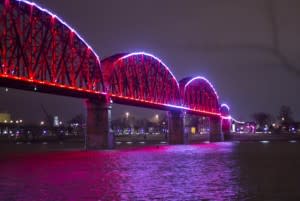 It was a great time for us and the best part ... treat yourself afterwards with ice cream at Widow's Walk. They have a great selection of flavors and treats (I'd recommend the shakes!). You can even sit outside and enjoy the view!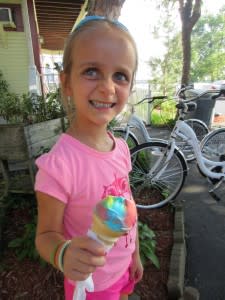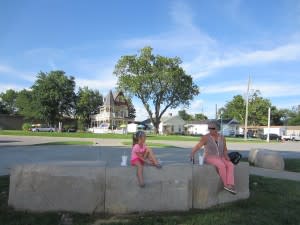 There is so much more to see and do in Southeastern Indiana, so click on the following for my blogs highlighting outdoor recreation, entertainment and accommodations too.
For more information on the above, be sure to visit Clark Floyd Counties Convention and Tourism Bureau. They have a full listing of all that is going on - and even an occasional contest!
Stay tuned for more ...