Fall has arrived, and we're starting to feel a little chill in the air, which prompts a desire to soak up that last bit of outdoor fun while we still can. Warm sunny days give way to cooler nights when the perfect place to be is around a campfire. This southern Indiana camp resort is the ideal spot to take it all in.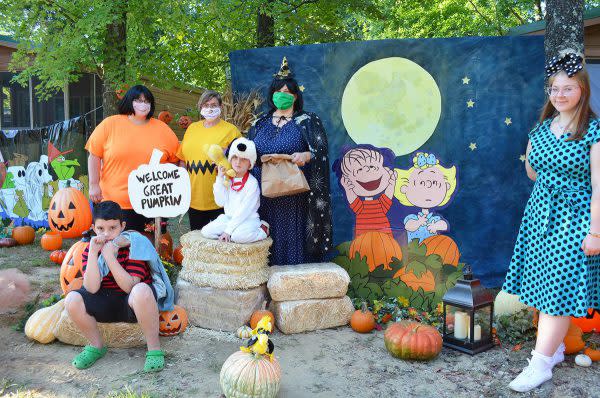 If you're looking to take advantage of some outdoor time before winter hits, camping is a perfect activity to enjoy with family and friends. A favorite camping spot for us is Lake Rudolph Campground and RV Resort in Santa Claus, Indiana.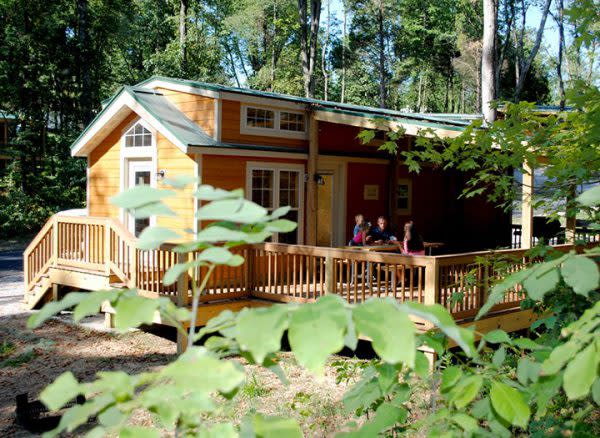 If you prefer glamping over tent camping, you'll find several cottages and cabins at Lake Rudolph with many of the comforts of home - full-size appliances, eating area, king-size beds, screened-in porches, cable TV, gas grills, and more.
I'm not a hard-core camper. Roughing it in a tent is not my thing, but I'm all for it when I can sleep in an RV - or better yet, a cabin or cottage with even more of the comforts of home. At Lake Rudolph, I've stayed in some of their different accommodations over the years, but love the rustic, yet roomy, cabins they've added in recent years that include such luxuries as king-sized beds, air conditioning, full-sized appliances, cable TV, screened-in porches and gas grills.
The resort is located next to Holiday World Theme Park & Splashin' Safari Water Park (which typically is open on weekends during the fall, but has closed early in 2020 due to the COVID-19 pandemic), but there are also activities at the camp resort itself. Although it's too late in the season to enjoy it now, the resort has its own water park, a pool, and a kiddie pool to splash in during warmer months. Recreational activities include two playgrounds, two basketball courts, horseshoe pits, gem mining, volleyball, a fishing lake, paddleboat rentals, miniature golf, and nature trails. There are also two game rooms and a camp store, and you can rent golf carts to get around.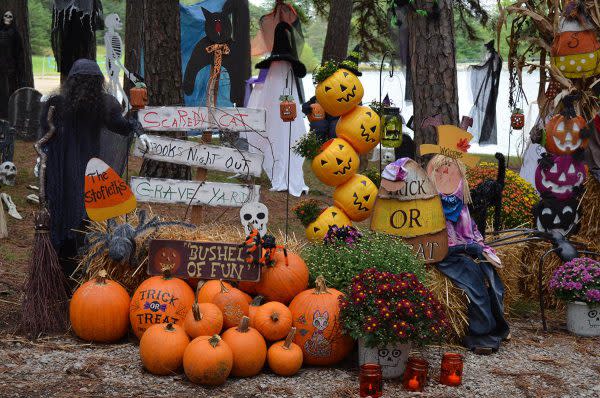 During the fall, several activities are happening as part of their Halloween weekends. Some activities have had to be modified or eliminated due to the pandemic, but guests can still take part in plenty of fall fun - from the Bonfire Ghost Stories to the Trick-or-Treat Trail to the Hallo-Wheels Bike Parade. Family Halloween movies can also be viewed at the outdoor pavilion. Highlights of each weekend are the Saturday night site decorating and costume contests, and Ghostly Golf Car Glow Parade - and guests go all out. It's quite a show. And even though it's closer to Halloween and Thanksgiving than Christmas, you might encounter Santa Claus making his way around the campground on a golf cart, so have a wish list committed to memory just in case!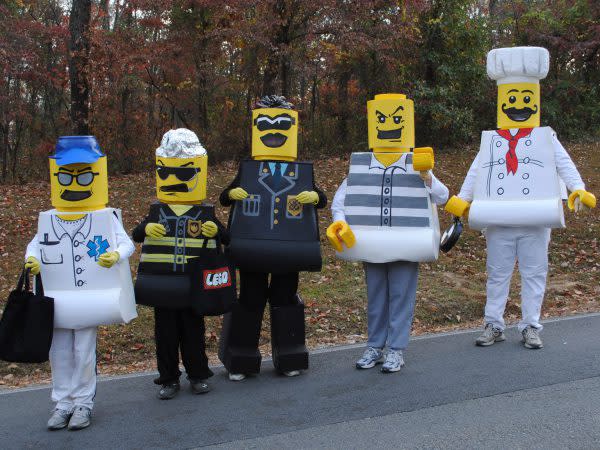 For more information on accommodation options and an activities schedule, visit lakerudolph.com.