Home to great German heritage, this Southern Indiana town has a thriving downtown and a growing craft beer scene, making it a perfect spot for a getaway.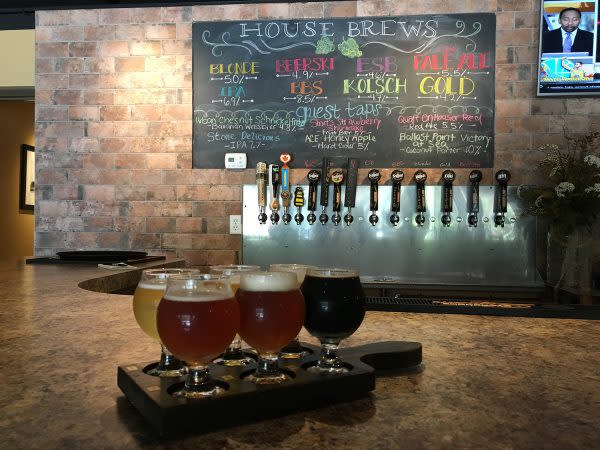 Home to Strassenfest, where for a weekend each summer lederhosen and accordions reign to celebrate Jasper's German heritage, the southwest Indiana city also plays host to a growing variety of boutique shopping, a vintage passenger train and unique restaurants perfect for a night out on the town.
Visitors will find a vibrant downtown square, burgeoning craft beer scene and upscale amenities that show there's more to Jasper than sauerkraut (but really, try the sauerkraut.)
Here are some must-sees in Jasper: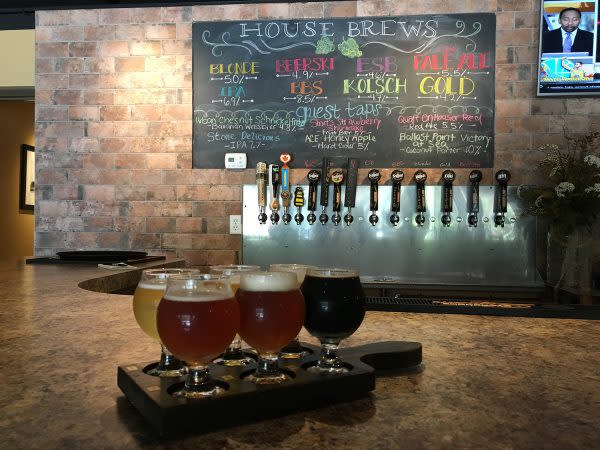 Schnitz Brewery and Pub
Connected with Jasper's iconic Schnitzelbank Restaurant, this brewpub (2031 Newton St.) serves up burgers and pizza with a German flair.
The pizzas, including a Reuben option topped with Thousand Island dressing, corned beef and sauerkraut, are made with a traditional recipe pioneered by a Jasper resident in the 1950s.
Pair your pizza with one of several Schnitz Brewery beers on tap. There's the award-winning Schnitz Blonde, made from German hops, and an Indiana Pale Ale brewed with all-Hoosier ingredients.
The restaurant overlooks The Parklands of Jasper, where the city is building a new lakeside pavilion, two mile multi-use trail, footbridge and outdoor exercise stations.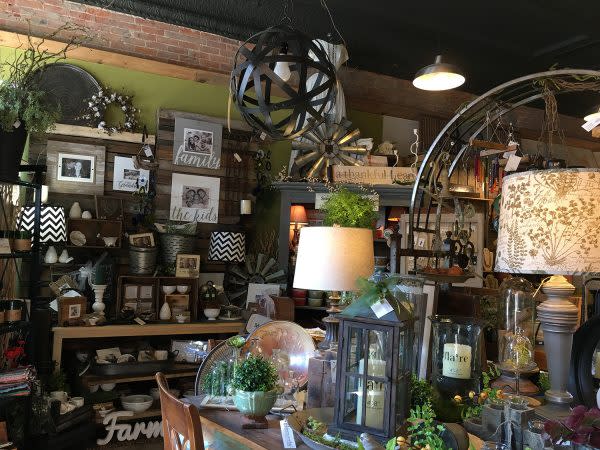 Elements of Design
Handcrafted wind chimes made from recycled glass, vintage diner mugs and local wood-fired pottery represent just the beginning of the treasures found in this Downtown Jasper boutique.
The store (623 Main St.) is an eclectic collection of what owner Kathy Hilger loves. Hilger grew Elements of Design from her custom picture framing business, which is still going strong in the rear of the shop.
"I like the quirky things. I like to pull in old things mixed with modern things," Hilger said. "What's in here is a culmination of what I love, so I'm hoping other people love it, too. I have this crazy love for things."
Hilger travels to markets to find unique items from local artists to sell in the shop. The result? A one-of-a-kind boutique offering a unique mix of clothing, interior decorations and jewelry, including the Lenny and Eva line where pieces come stamped with inspirational sayings.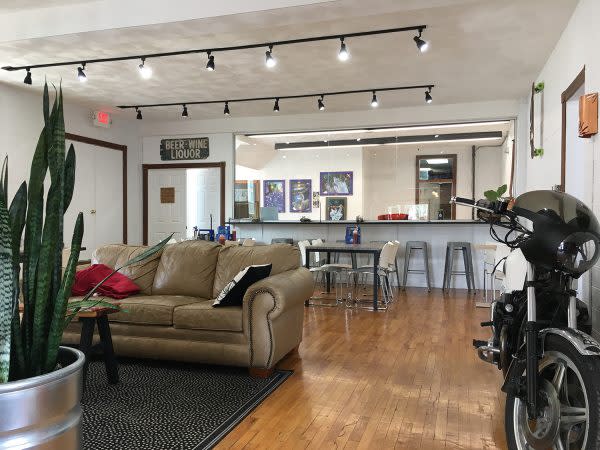 Brew
Craving coffee and a cocktail? Then Brew is your one-stop shop.
Billed as an all-day cafe, the eatery (408 Main St.), is known as the place where you can order a steak for breakfast and a veggie omelet at night. And don't forget the fries, which have become a local legend in themselves.
Top it off with a craft coffee, cocktails or beer set in a bright, modern-styled bistro, and every day at Brew feels like the weekend.
For other eats, order the sweet and savory pecan chicken and breaded banana peppers at The Mill House (1340 Mill St.), which is home to local microbrewer Basket Case, and join the beer club at Snaps (1115 Main St.), one of the oldest restaurants in Jasper dating back to the 1870s.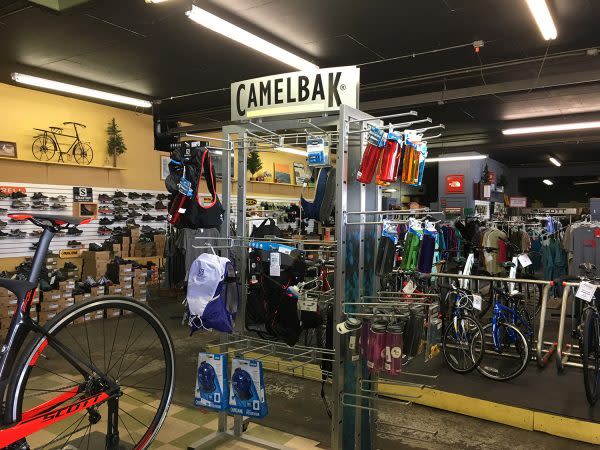 Adventures Recreation and Gear
The outdoor outfitter carries gear for a wide-range of activities from hiking, bicycling and canoeing to shooting hoops in a driveway.
The business (204 E. Third St.) stocks brands adventure seekers won't find in traditional stores, with some unusual for a market the size of Jasper. The store is the only dealer of Salomon hiking shoes in a city under 50,000 people. And its location - near Jasper's Riverwalk and a short drive to Santa Claus and French Lick - makes the store a convenient stop.
Outdoor enthusiasts are beginning to see big changes to Jasper's riverfront. Revitalization efforts include River Centre, a project that will transform a large portion of an old factory into a hotel, apartments and corporate and office space, and the new Jasper Cultural Center joining together Jasper Arts with the Jasper Public Library.