Although we are no longer students, my boyfriend, Erik, and I had the opportunity to take our own little spring break weekend trip to French Lick and West Baden. While I grew up not far from here, the resort restoration wasn't completed until after I had moved away for college, and thus I had never had the chance to get the full resort experience.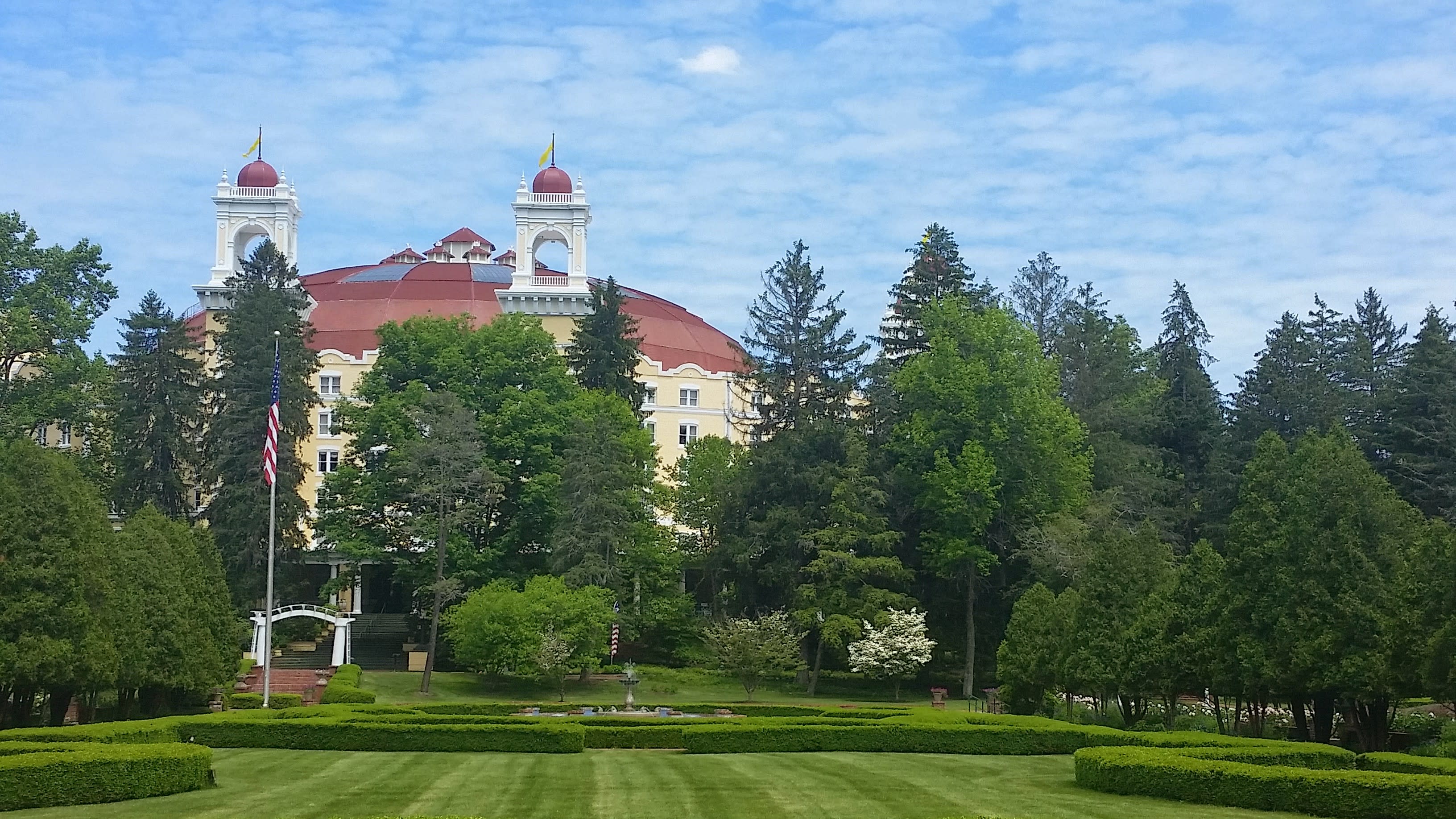 We arrived to town Friday evening and headed downtown to eat at one of the local French Lick restaurants. Following dinner we lounged in the West Baden Springs Hotel atrium and enjoyed a drink.

On Saturday, my mom, sister and her three children came to visit and enjoy the spring break activities going on at the resort. We headed down to the horse stables where we met a cute little pony named Pepsi. We also saw chickens and goats, and played on a covered wagon-styled play-set.
For those who want even more animal fun, you can travel just down the road to Wilstem Ranch where you can experience elephants and giraffes up close and personal. New this spring, they have added a kangaroo encounter. Wilstem Ranch also offers zip lining, horseback riding and ATV tours for the thrill-seekers.  
The kids wanted to take advantage of the indoor pool. We enjoyed the pool beneath the Spa at West Baden, which was quiet and allowed us to keep a close eye on the kids. However, over at the French Lick hotel pool, there was a DJ pool party as part of the spring break activities.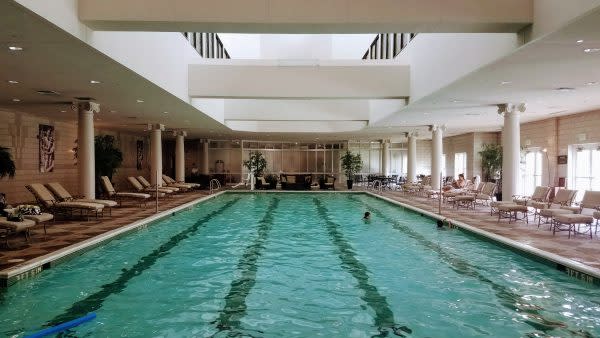 Saturday evening, Erik and I got to enjoy a nice date night. I took him on a tour around the French Lick Springs Hotel and showed him Pluto, the natural spring that started this all.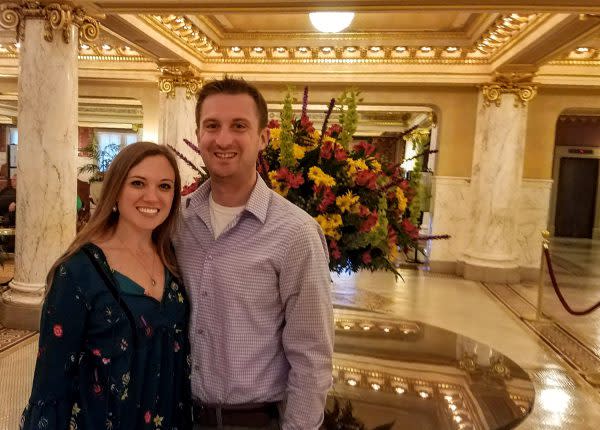 The beautiful lobby of French Lick Springs Hotel
We went on to have dinner at 1875 Steakhouse, and I must say it was delicious. They start you off with a small glass of tomato juice, which was invented at French Lick Springs Hotel. We both enjoyed a steak and shared a side of garlic mashed potatoes. We admitted to cutting our steak in smaller and smaller bites in an effort to make it last longer. As our dinner wrapped up, our server brought me a single red rose, which was given to each of the female diners at the conclusion of their meal.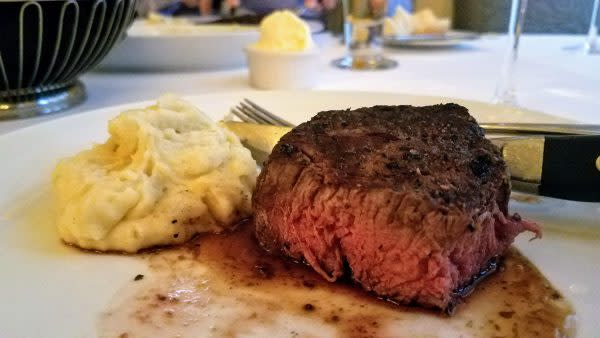 I could eat this meal every day
We headed to the casino after dinner even though neither of us are particularly fanatic about playing games. We decided to spend $1 on penny slots and bounced around until we ran out, which provided us with nearly an hour of entertainment, then ended the evening with a nice trolley ride between the two resorts.

On Sunday morning I was able to take a lovely tour around the resort, golf courses and town while on a run.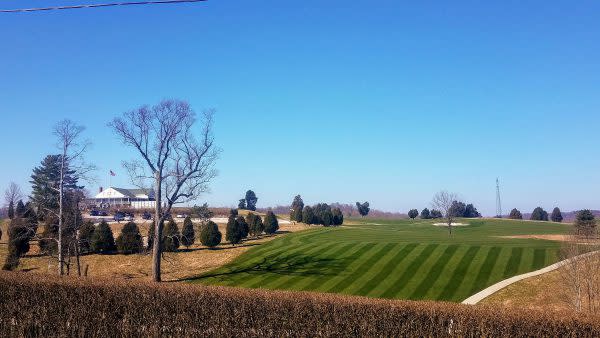 Donald Ross Golf Course and Hagen's Club House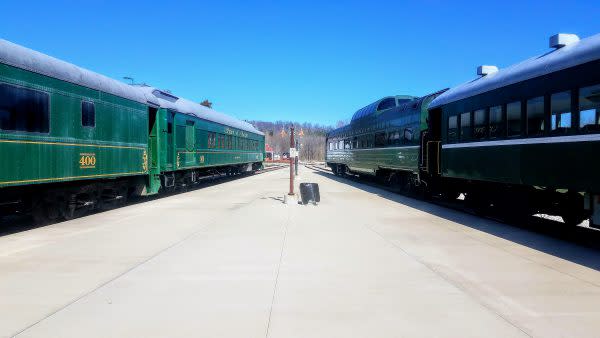 French Lick Scenic Railway offers luxury train excursions through the hills of Southern Indiana.
To explore trip ideas like this and more, be sure to Visit Indiana.