I've already blogged about part of my trip to Spencer County in Southern Indiana a few weeks ago during their Fall-O-Weekend celebrations (which are still going on by the way!). AND, I posted a video to give an overview of our time there. But we did SO much during our visit that I have much more to tell. So here goes!
It is Christmas year around .... It doesn't matter if it is December, May, July or September, Santa Claus, Indiana always has Christmas on their mind and it is wonderful! :) We visited Santa Claus Christmas Store, Holly Tree Christmas Shop and Santa's Lodge for breakfast. Each and every place was decked out for the holidays.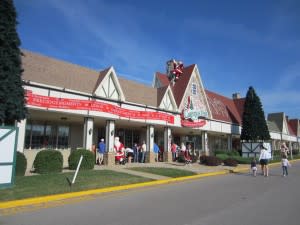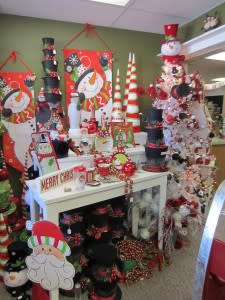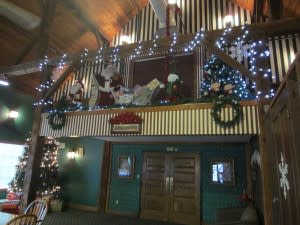 And here's a tip ... if you are looking for ANY sort of special Christmas ornament look no farther! The Santa Claus Christmas Store has any ornament you can think of and then some!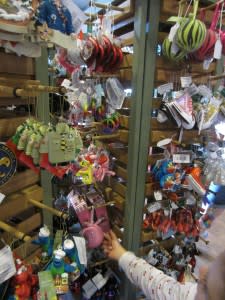 Interested in the history of the area? They you must stop by the Santa Claus Museum and Village. Walk through a quaint museum that tells the town's story as well as gives history on Holiday World and showcases memorabilia throughout the years. They have a beautifully restored church on the property.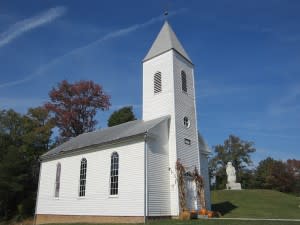 As well as a 22-feet-tall statue of Santa Claus ...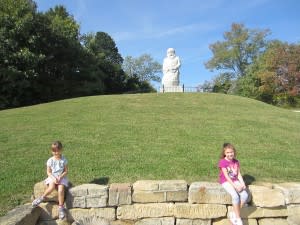 But my favorite part (by far) was the old schoolhouse where kids can write a letter to Mr. Claus himself.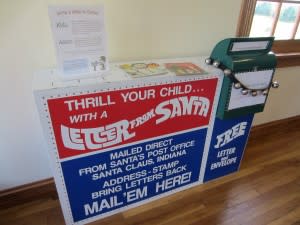 After it is mailed (with your full name and address), Santa and his elves will write back in the month of December! How cool is that?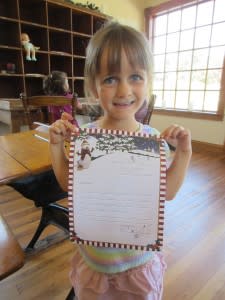 Another fun, Christmas-themed stop, is Santa's Candy Castle. This place has two things going for it ... One: computers that are directly linked to the North Pole so your little one can "chat" with one of Santa's elves (for a small fee). Two: their signature frozen hot chocolate! Need I say more?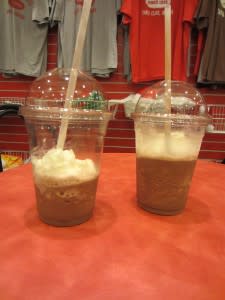 You can also purchase candy and stocking stuffers here. And don't be surprised ... more Christmas decor!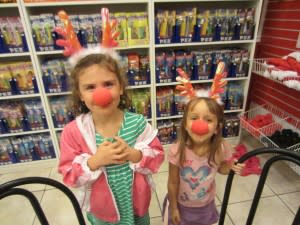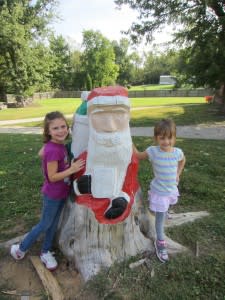 But Christmas isn't all they have in Spencer County. Located just west and south of Santa Claus are some Abraham Lincoln sites worth exploring: Lincoln State Park and Amphitheatre, Lincoln Pioneer Village and Museum and Lincoln Boyhood National Memorial.
We were able to spend some time at the Lincoln Boyhood National Memorial. Unfortunately it was raining so we didn't venture out to see the outdoor sites (of which there is plenty), but focused our trip on the inside.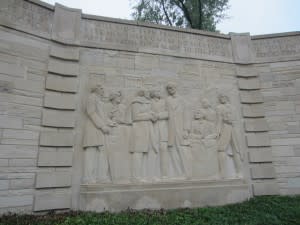 We watched a short (15-minute) video that explained Lincoln's history in Indiana - he was here from age 7-21. It was very interesting and I must admit I learned quite a bit. We also walked around the exhibits and the girls said the Pledge of Allegiance for us!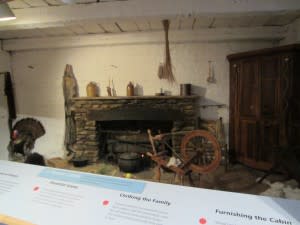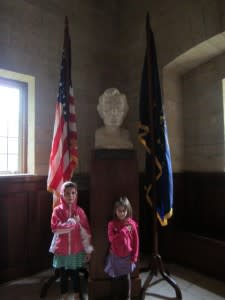 This is on my list to visit again when the weather cooperates a little better. It is so beautiful in Southern Indiana and I would have enjoyed walking around the area.
Our final stop out of town was Saint Meinrad and Archabbey. Currently there are 90 monks who operate Saint Meinrad Seminary and School of Theology, Abbey Press, Abbey Caskets, a guest house and a retreat program. The property is beautiful and guests are encouraged to walk around, attend their worship and even tour the art and architecture available. Guided tours are offered each Saturday, but since we were there on Sunday we did the self-guided tour. Since we were lucky enough to be there during noon prayer, we started in the Archabbey Church. There was something very reverent and powerful about being there.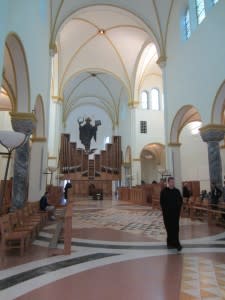 Afterwards we followed the guide and walked around the grounds a bit exploring the beautiful art and architecture.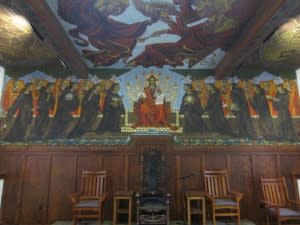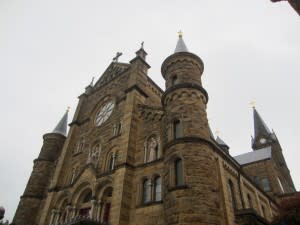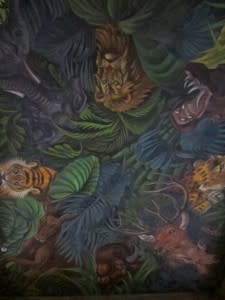 As you can tell, it was beautiful!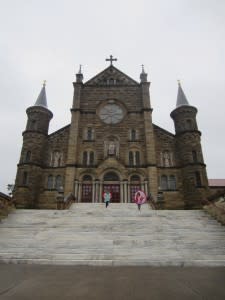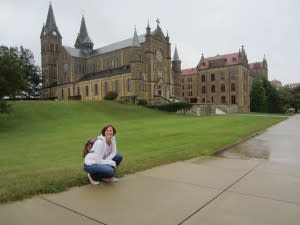 All in all it was one FULL weekend in Spencer County. Many thanks to the visitors bureau for helping us coordinate and plan our entire trip. I recommend you do the same. They are a wealth of knowledge on all there is to do. If you are free this month, plan your visit now. You really don't want to miss their Fall-O-Weekends. But if you can't visit this month, make sure and plan a visit soon. There is much to do and trust me, you will be happy you did!