I've been to Holiday World (located in Spencer County - Southern Indiana) before ... albeit a few years ago and during the heat of the summer. But this fall I had the opportunity to visit during Spencer County's Fall-O-Weekends and the experience was much more than I expected. In fact I'm going to have to divide my trip in order to due it all justice.
I'll be honest. I'm no camper. I have a lot of friends who are and they love it. Great for them. My idea of camping is pretty much a cabin ... which was perfect because Lake Rudolph located right next door to Holiday World has cabins to rent (as well as RVs for those of you interested). The accommodations were wonderful! Plenty of space and then some for the four of us!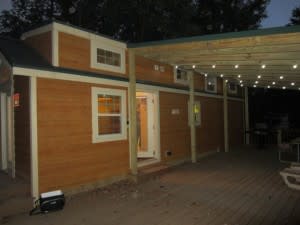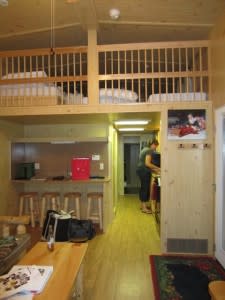 Not to mention that for over 10 years Lake Rudolph has offered a whole host of Halloween activities available every weekend for seven weeks leading up to Halloween. And I don't just mean a few activities here and there. I mean a HUGE list of activities to take part in. We were able to walk around and enjoy the various site decorations (there's a contest in case you were wondering) ...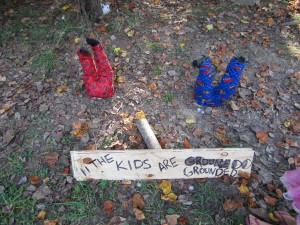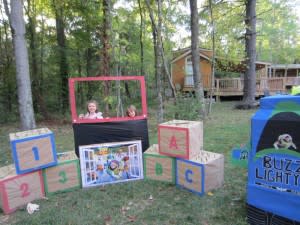 ... as well as have the girls trick-or-treat and see the campers dressed up (of course there is a costume contest as well).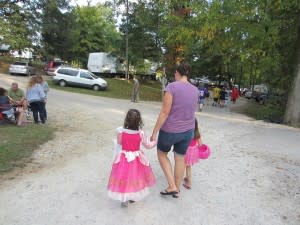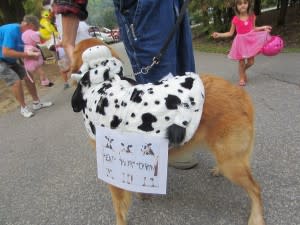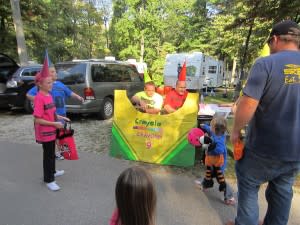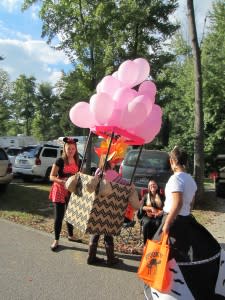 Seriously we could have stayed at Lake Rudolph the whole weekend and had plenty to do (even just be on their playgrounds),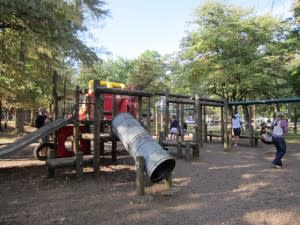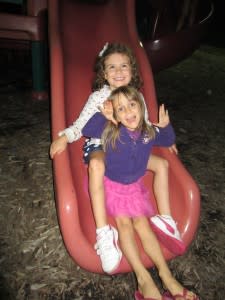 but we wanted to be sure and enjoy everything there was in the area. Our main stop ... Holiday World. This is only the second year that Holiday World has offered their Happy Halloween weekends and they go all out - even renaming their buildings to reflect the season! I am still wishing I would have tried the "Fright Cake Factory" (instead of the Funnel Cake Factory). They had several themed rides and shows, even some different from their regular season. We were able to check out both 3D Halloween Adventure and and Mummy's Treasure Maze.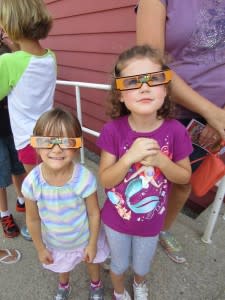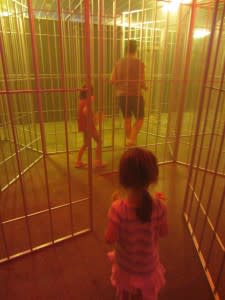 We spent most of our time (given the girls ages of 6 and 4) in Holidog's Fun Town. The roller coaster and tea cups were an instant hit!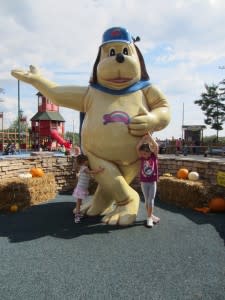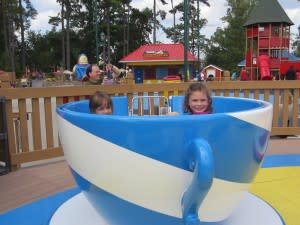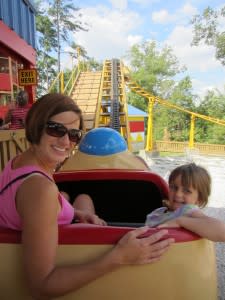 And we hit other parts too ...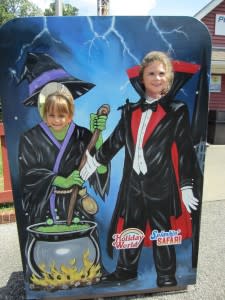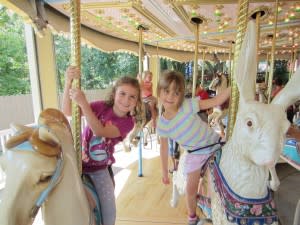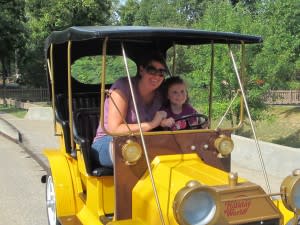 After we took a break back at the campground to do some trick-or-treating, we hopped on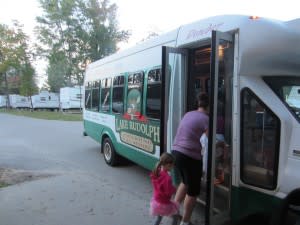 the Lake Rudolph shuttle (which has four stops in the campground) and headed back to the park to enjoy a few more hours before they closed. This was my favorite time. We had beautiful weather all day long and the evening was perfect to ride a few of our favorites again and a few new ones ... like Eagle's Fright (my personal favorite!) ...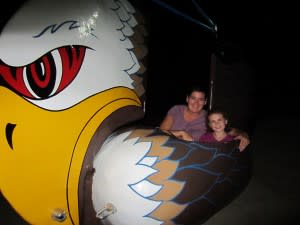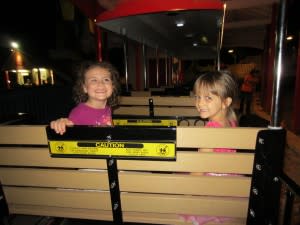 We ended the evening with the light show. Very cool music and lights. We snuck out a bit early to catch the shuttle back and the little ones are still a wee bit scared of some Halloween staples - like witches and ghosts.
My only regret ... not having enough time! We walked out to the monstrous corn maze but weren't able to do it prior to trick-or-treating. :( And it may have pushed the girls a bit since they walked so much that day, but my friend and I were bummed to not experience it. Guess that means we have to plan a trip next year, right? Which is good since some of the weekends are already sold out at Lake Rudolph for next year!
Again, so much to do just between Lake Rudolph and Holiday World and that isn't even all we did! More to come on our visit to Spencer County, but suffice it to say it was a weekend to remember!
* A huge thanks to Spencer County for helping us coordinate our trip. Couldn't have been done without them!