A few years back I got to visit the Spirit of Jasper train while touring the area. I loved the old train depot ...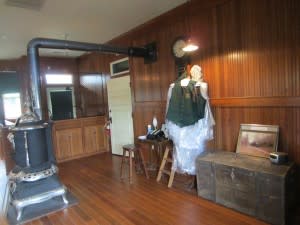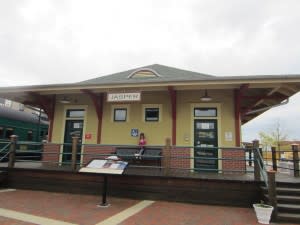 And how they have reinvented the train cars.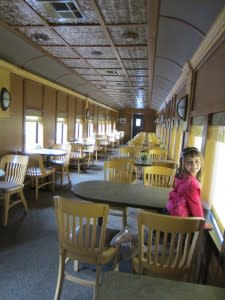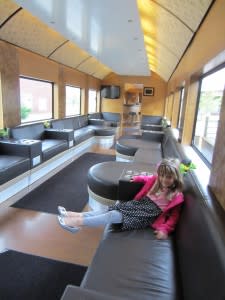 Now visitors can choose from several excursions to explore the beauty of Southern Indiana:
Jasper to French Lick
Ride and Dine
Strassenfest Ride
Chocolate Wine and Dine
Fall Foliage
Several of these are on my bucket list (fall foliage for sure) and thankfully I had a friend that sent me some images that showed part of what she experienced ...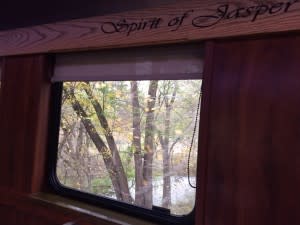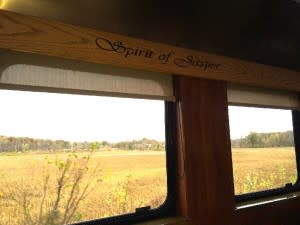 And of course, food is served on board ...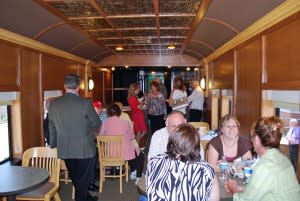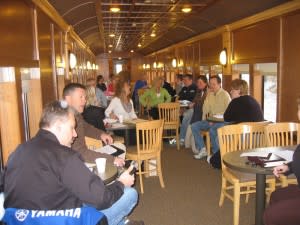 So, while you are planning your list of must dos in the state, be sure to include Spirit of Jasper at the top. Watch the calendar for upcoming dates and take full advantage of the area. Visit the Monastery of Immaculate Conception or one of several other attractions in the area like I did.
For more information on all there is to do in the area (like the annual Strassenfest festival) be sure to Visit Dubois County.