From hiking to spelunking to paddling, from baseball to bowling to hoops, Sports and Outdoor Saturday has something for everyone. Have an adventure to close out Visit Indiana Week with Sports and Outdoor Saturday, featuring 22 discounts on sporting events, history or activities on May 12. See all 22 Sports and Outdoor Saturday discounts below.
Find more of the 200+ Visit Indiana Week discounts!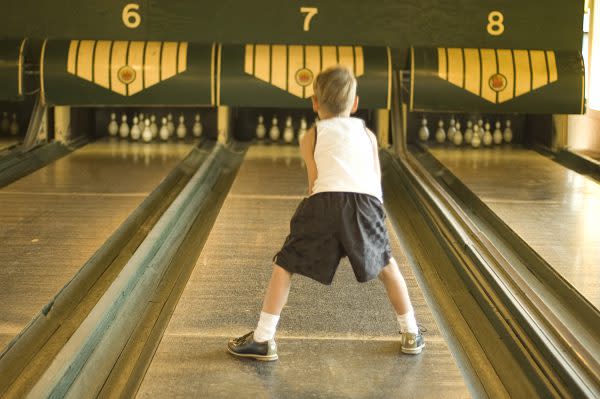 Action Duckpin Bowl
Action & Atomic Duckpin Bowl, Indianapolis Housed in historic Fountain Square, Action & Atomic Bowl host a plethora of bowling memorabilia spanning the turn of the century to the 1970s. Full bar service and food menu available. $10 Off One Lane for One Hour of Duckpin Bowling.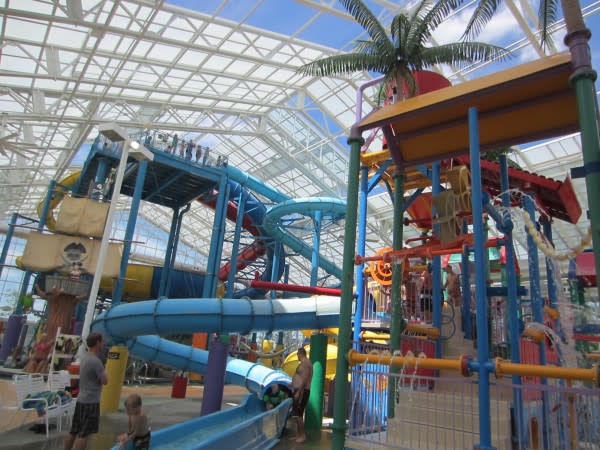 Big Splash Adventure
Big Splash Adventure, French Lick Visit our 40,000 square foot indoor water park. Use discount code VISITIN to get $2 off admission when purchasing day pass tickets for Sports & Outdoor Saturday, on May 12th in honor of Visit Indiana Week!
Blue's Canoe Livery, Edinburgh Take $2 off your 7-mile canoe trip down the Driftwood River in central southern Indiana. Good for two people!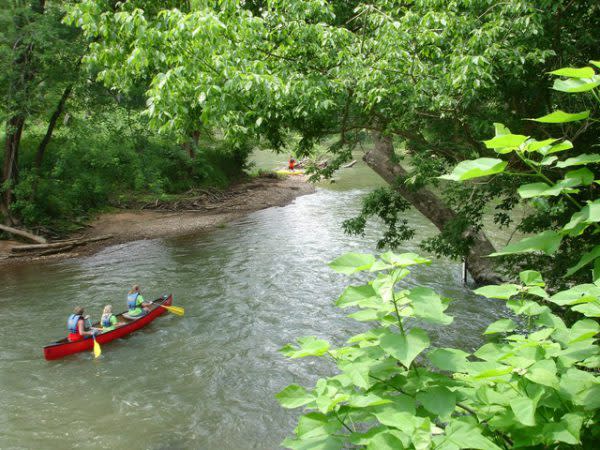 Cave Country Canoes
Cave Country Canoes, Milltown Rent one Canoe or Kayak get one rental FREE. Good for a 7 Mile (1/2 day) trip only.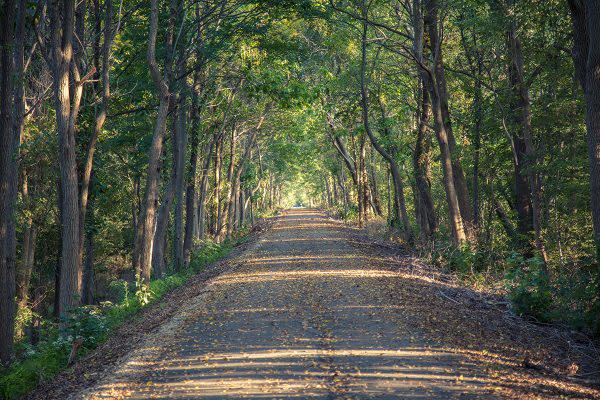 The Cardinal Greenway
Cardinal Greenways, Marion to Muncie to Richmond Cardinal Greenways is Indiana's longest span of recreational trails. Spanning 62 miles from Marion through Muncie to Richmond and East Central Indiana. The greenways are well-maintained praved trails suitable for biking, walking, roller blading and skiing during snowy times. FREE bike rental is available during peak season. Free Year Round.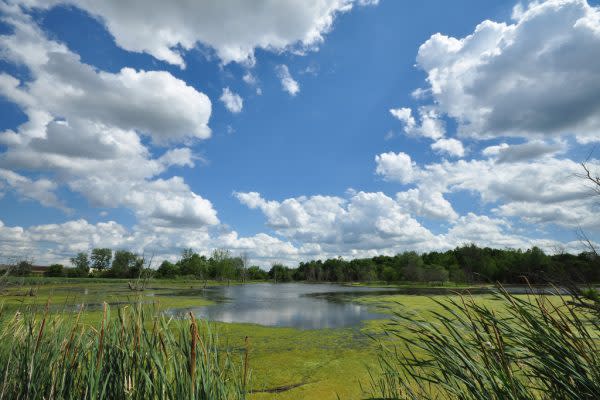 Celery Bog Nature Ares
Celery Bog Nature Area, West Lafayette 195-acre nature preserve with trails, unique wetlands, unusual plants, birds and small-mammal viewing. Free Year Round.
Delt Church Park Disc Golf, Wolcottville Enjoy the free 18-hole disc golf course located at Delt Church Park. You can find a course map and scorecard by visiting the listed website. Free Year Round!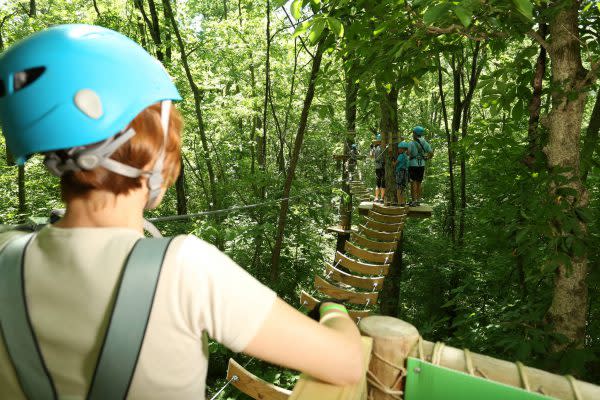 Edge Adventures
Edge Adventures Indianapolis-Koteewi, Noblesville Save 15% off any adventure on Sports and Outdoor Saturday. Edge Adventures aerial parks are courses ranging from 16-60 feet in the air. Participants choose their own self guided course and engage in a combination of obstacles and zip lines as they maneuver their way through different trails with a progressive degree of challenges. There are thrills to satisfy all adventure types!  Participants have the thrill of climbing, zipping and working through the courses with the security of knowing that they are 100% on the safety line from start to finish.
eXplore Brown County at Valley Branch Retreat, Nashville eXplore Brown County, a FAMILY FRIENDLY Adventure Center offers the Fastest, Longest and Tallest Twin Racing Zip Line in Indiana! Soar over a mile of cables up to 90 feet through treetops, over hollows and our lake. We feature a hands-free, gloveless, guide assisted braking system. Save 10% off zip-lining Sunday through Friday, through the end of the year.
Fern Cliff Nature Preserve, Greencastle A botanist's floral paradise, this National Natural Landmark contains a mesic upland forest dominated by oak, beech, hickory, sugar maple, ash, wild cherry, tulip and others. The understory contains dogwood, hydrangea, pawpaw, and greenbriar, along with a large array of herbaceous plants. Numerous sandstone ravines and cliffs run through the preserve supporting many species of ferns, liverworts, and mosses. Most noteworthy feature is its large diversity of mosses and liverworts. Free year round!
Hemlock Bluff Nature Preserve, Brownstown Large hemlock and hardwood tree are on the 44 acre preserve. The largest hemlock in the state is found here, along with American beech, sugar maple, red oak, basswood and red elm. Free Year Round.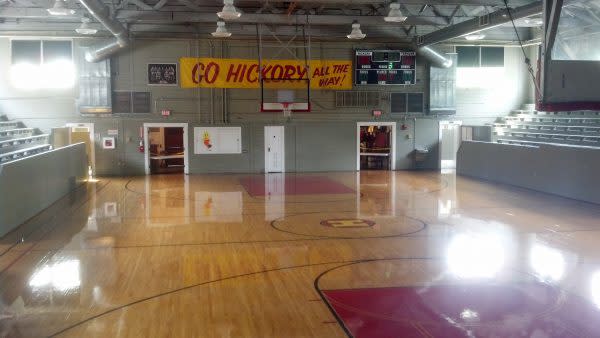 Historic Hoosier Gym
The Historic Hoosier Gym, Knightstown Just off Highway 40 in Knightstown you will find an authentic shrine to high school basketball. Built in 1921 it has been home to generations of local basketball players, and now, thanks to the movie "HOOSIERS," is a part of our state's history, and a tourist destination for thousands of sports enthusiasts every year. Come take a "granny" shot to commemorate Ollie's role, walk through the locker room where Coach Dale enjoined his players to pass the ball four times before a shot, or sit in the stands and relive the magic of what Sports Illustrated called "one of the greatest movies of all time".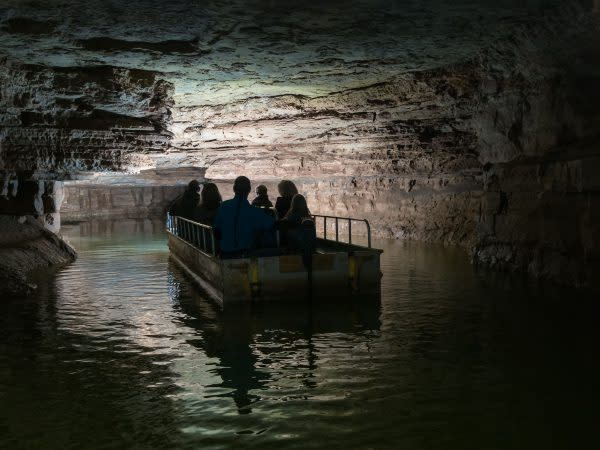 Indiana Caverns
Indiana Caverns, Corydon Save $2.00 off adult regular price tickets and $1 off children 4-12 tickets when you bring in or show this coupon at Indiana Caverns. Open daily at 9am, with family friendly tours throughout the day. Indiana Caverns, discovered in 2010, is the heart of one of America's great cave systems and within the longest cave in Indiana at over 44 miles!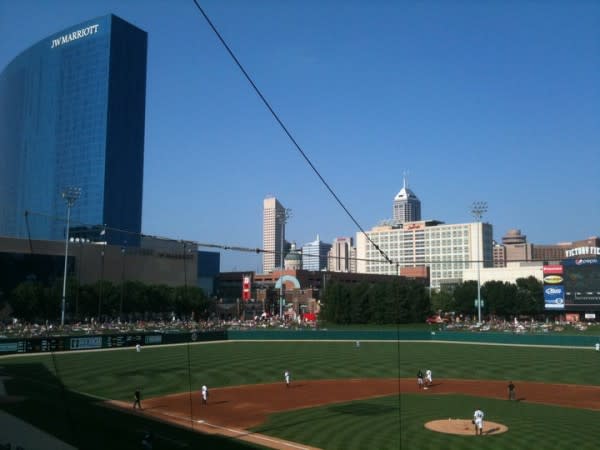 Indianapolis Indians at Victory Field
Indianapolis Indians at Victory Field Receive $4 off gate price ($2 off advance price) for Saturday, May 12th.  DC Comics Super Hero Night - Superman & Wonder Woman Appearance. Use the promo code 'visitindiana' during the buying process for Saturday, May 12th to receive $4 off gate price ($2 off advance price).  Offer is good for online purchases only.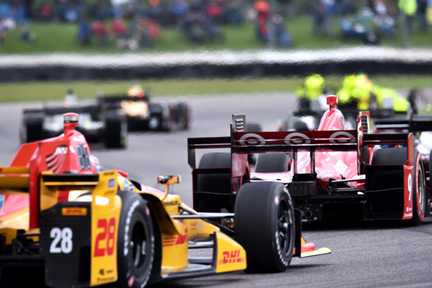 INDYCAR Grand Prix at Indianapolis Motor Speedway - Saturday, May 12 $10 off an INDYCAR Grand Prix Race Day Reserved ticket on Saturday, May 12. The stars of the Verizon IndyCar Series kick off the Month of May on the IMS Road Course for the INDYCAR Grand Prix. This spectacular event includes autograph sessions, a pre-race grid walk for Bronze Badge holders, a post-race track invasion following the race and much more! Kids 15 & under are free with a paid adult General Admission ticketholder. This discount is available for online purchase only.
Jackson Washington State Forest, Brownstown Playgrounds, hiking trail, bike/horse trails, shelters, fishing, hunting, many picnic and vista sites and scenic Skyline Drive. Gorgeous location for picnics, hikes and family fun. Free Year Round.
Knobstone Trail, Scottsburg The rugged terrain of this 58 mile backcountry hiking trail is often compared to the Appalachian Trail (AT), and many people use it to train for the AT. The Indiana Department of Natural Resources manages the Knobstone Trail (KT) in Clark, Scott, and Washington counties in southern Indiana. It is Indiana's longest footpath, passing through Clark State Forest, Elk Creek Public Fishing Area, and Jackson-Washington State Forest. Free Year Round!
Muscatatuck Park, North Vernon Indiana's 4th state park is now county operated. Historic amenities include 1850 homestead hosting the Park's office and Visitor center, 1913 one room school, and many CCC/WPA state park era additions. The park is set in beautiful rolling hills by the winding Muscatatauck River. The Parks host nice hiking and mountain bike trails, and is one of the only places in the state for rock climbing. Free Year Round!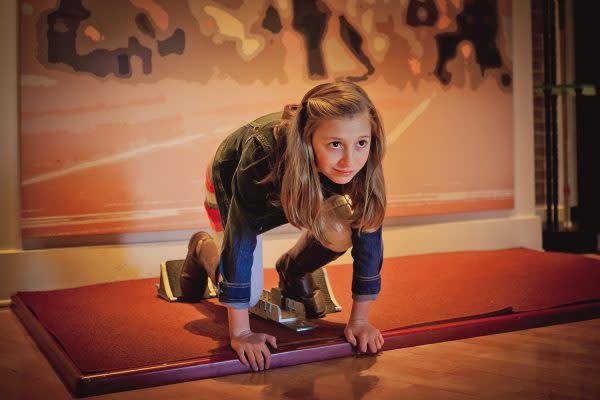 NCAA Hall of Champions
NCAA Hall of Champions, Indianapolis Buy One Admission and Get One Free Admission of Equal or Lesser Value on Sports & Outdoor Saturday. Valid for up to four guests. Must be used at the admissions desk.
Pumpkinvine Nature Trail
Pumpkinvine Nature Trail, Shipshewana Come and take a ride on the Pumpkinvine Nature Trail that extends from Shipshewana to Goshen. The paved trail follows along the abandoned Pumpkinvine railroad corridor, and is perfect for biking or walking. Free Year Round!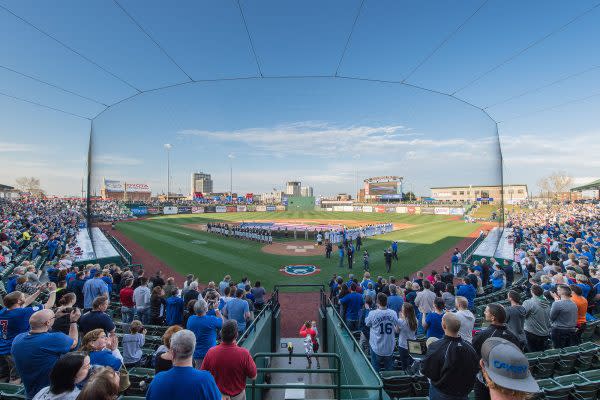 South Bend Cubs at Four Winds Field, (Photo by Matt Cashore(
South Bend Cubs Enjoy $2 fountain sodas and 16 oz. domestic draft beer all night long at a South Bend Cubs game. Four Winds Field was recently voted the Best Single-A Ballpark in the Country according to BallparkDigest.com. With not a bad seat in the house and plenty to do for fans of all ages, going to South Bend Cubs games should be on everyone's to-do list when they visit The Bend. NOTE: This deal is on Thursday, May 10.
Squire Boone Caverns, Maukport Visit Squire Boone Caverns in Harrison County for a free bag of mine rough ($5 value)--a great souvenir for your time in the Caverns or exploring the Village with a mill built by Squire Boone, brother of Daniel Boone, in 1809. This Discount is Valid for all of 2018!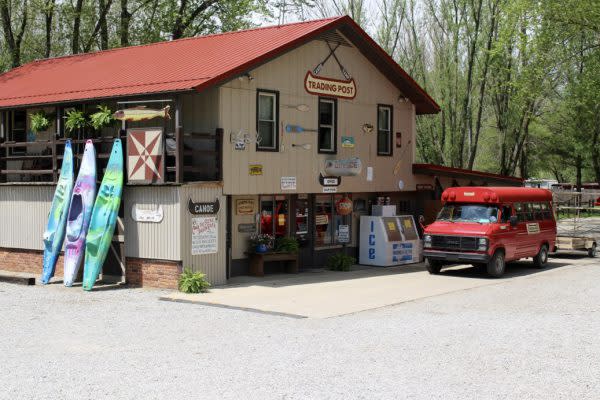 Trading Post Canoes
Trading Post Canoes, Shipshewana On Saturday, May 12, come to Trading Post Canoes to get 2 for $40 ($20 each) on the Nasby Dam 4-mile kayak trip. Take advantage of this opportunity to see the great beauty LaGrange County has to offer!
State Parks Sunday kicks off a week of discounts around the Hoosier State for Visit Indiana Week on May 6 with free admission to 51 Indiana DNR properties. Travelers will be able to see discounts and/or free admission at 200+ properties during Visit Indiana Week! May 7 is Museum Monday with discounted or free entry at 29 museums around the state. Tastings Tuesday will see discounts at 38 Indiana wineries, breweries, cideries and meaderies on May 8. Wild Wednesday features discounts at 13 animal and wilderness experiences on May 9.  Throwback Thursday celebrates Indiana's historical destinations with discounts at 35 locations around the Hoosier State on May 10. Bring the appetite on Foodie Friday, as 28 Indiana eateries will offer discounts on May 11. And close out the week with Sports and Outdoor Saturday, featuring 21 discounts on sporting events, history or activities on May 12.