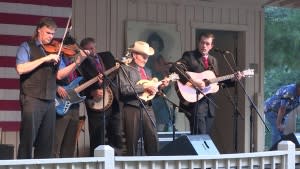 Warm weather brings so many opportunities to enjoy being with other people in an outdoor setting. One of my favorite type of events is an outdoor concert. When possible, I try to attend concerts with a lawn setting and the musical performers are on a stage only a few feet away.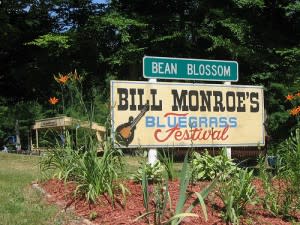 The Bill Monroe Bean Blossom Bluegrass Festival offers just such this type of concert. The festival takes place at the beautiful Bill Monroe Music Park and Campground in Brown County on June 11-18.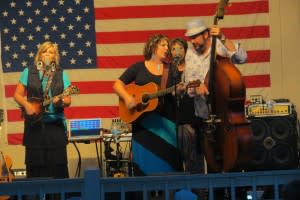 This is a landmark year for the festival as it celebrates 50 years of hosting the oldest, continuous running bluegrass festival in the world! I wonder if anyone has attended all of the concerts?
That may be a challenge to discover but what is obvious about this concert venue is the high-quality music it provides.
It is named for Bill Monroe, one of the all-time great bluegrass musicians. Monroe was a trailblazer and music legend, well-known for his musicianship in Nashville, TN, and throughout the nation.
This 'father of bluegrass' was honored by his hometown with the Bill Monroe Music Park. His contribution to the music industry and the festival's longevity have combined to allow it to receive a state historical marker this June at the festival.
One thing I appreciate about this particular music event is that it contains eight days of music. So if I can't make it for a weekend, I could attend another evening during the week.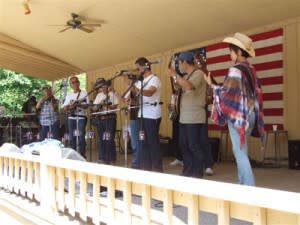 More than 70 bands are scheduled to perform over ten hours of entertainment each day. This is a family-friendly event with daily music and instrument workshops for the serious musician.
Some of the musical performers scheduled for the music park's three outdoor stages include the Del McCoury Band, Doyle Lawson & Quicksilver, Russell Moore and the IIIrd Tyme Out, Bobby Osborne & Rocky Top X-Press, Dailey and Vincent, Marty Raybon & Full Circle, Dry Branch Fire Squad, Blue Highway, and Larry Sparks and Lonesome Ramblers.
A complete schedule of performers and ticket information is available online.
Each ticket includes admission to the festival, workshops and to the Bill Monroe Hall of Fame and Country Star Museum. Advance tickets may be purchased online or call 800-414-4677.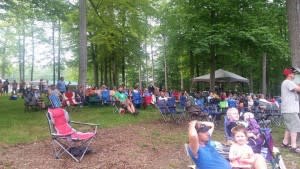 Keep in mind this is Indiana's own Brown County with all of its natural beauty it is well-known for. An overnight stay with friends or family at the Bill Monroe Campground might be the highlight of your summer! Call 800-414-4677 for campsite reservations.
Contact the Brown County Convention and Visitors Bureau for more information about the festival or the nearby artsy town of Nashville and its wide array of boutiques, galleries and restaurants. 812-988-3482.