If you are a lover of all things sweet - pies, cakes, cookies, doughnuts, candy, gelato, pastries, etc., there is no shortage of places in Indiana to satisfy that sweet tooth of yours. In honor of the NCAA Tournament, we put together a "Sweets 16."
Nuts for chocolate-covered nuts? No problem.
Love to dig into a filled doughnut? The Hoosier state offers so many places to get your fill.
Get giddy over slices of pie? Oh my, have we got you covered!
Take a look at these sixteen sweet spots and make plans to make your way around the state to try them all.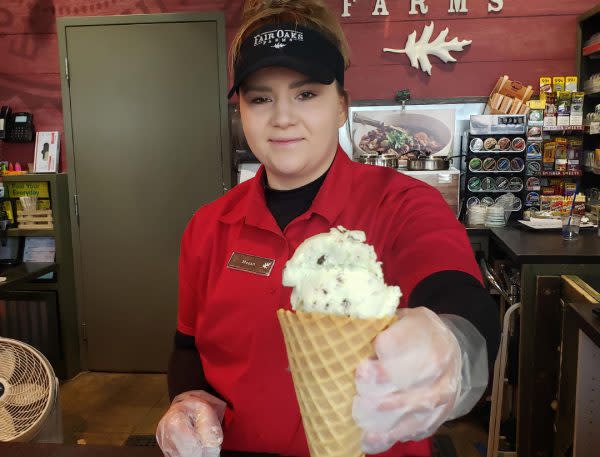 Stop by the Cowfé at Fair Oaks Farms to enjoy the creamiest of ice cream. Their homemade ice creams are a real treat and come in a variety of flavors. You can also pick up cheeses and other fun items in their gift shop or stay the day and explore this fun and educational agricultural attraction.
Abbott's Candies in Hagerstown and Indianapolis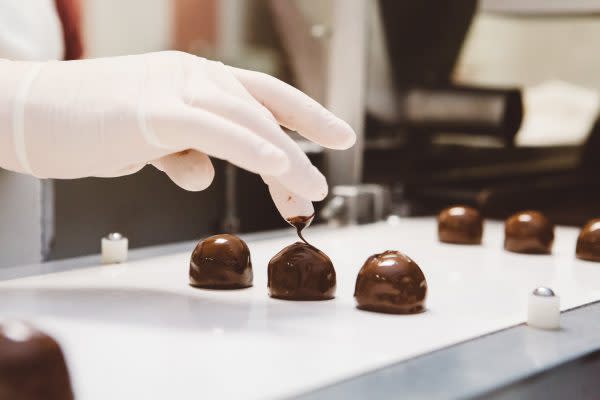 A step into their Hagerstown shop (located in a former church) is like stepping back in time. The decor is a blast from the past as is a look at the candy-making equipment. There's also a store location in Indy. Be sure to try their melt-in-your-mouth caramels!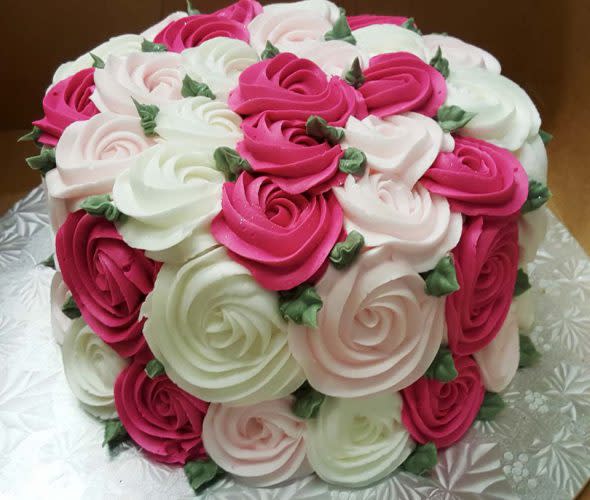 For more than 85 years, Calumet Bakery has been creating special occasion cakes, doughnuts, cookies, bread, and more for its customers. The bakery originated in Chicago, where one of its three locations still exists. Stop in for a smiley face cookie, a poppy seed coffee cake, or a custard-filled doughnut that is sure to make any day wonderful.
South Bend Chocolate Company and Factory in South Bend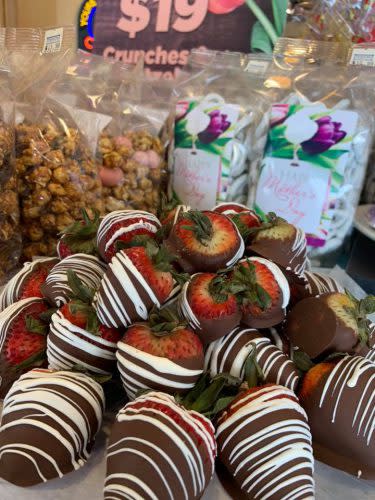 There are several South Bend Chocolate Company retail outlets around the state (10 factory-owned and one franchise, plus two Ohio franchises) where you can pick-up their delectable, high-quality candies, but the South Bend Chocolate Factory is where it's at. There you can not only get all your favorite high-quality chocolate candies, but you can also take a tour to see how it is all made.
Carlisle Coffee & Sweets in New Carlisle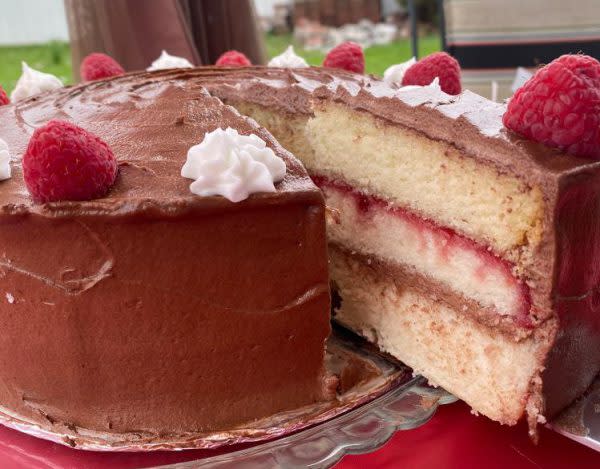 This place has it all - hand-dipped candies, pies, cakes, cannoli, strudel, gelato, sweet beverages, and more. It's a bakery, candy store, gelato stand, and coffee shop rolled into one. It's also connected to Moser's Austrian Cafe, so be sure to stay for a meal of European specialties and imported brews.
DeBrand Fine Chocolates in Fort Wayne and Indianapolis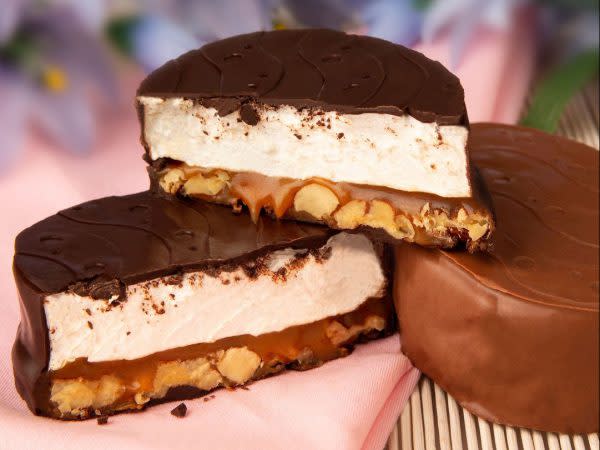 It's easy to understand why DeBrand's products are a favorite of many celebrities. Made with some of the best ingredients you'll find anywhere, they offer beautiful artisan chocolates, truffles, gigantic gourmet caramel apples, and other top-notch treats.
Santa's Candy Castle in Santa Claus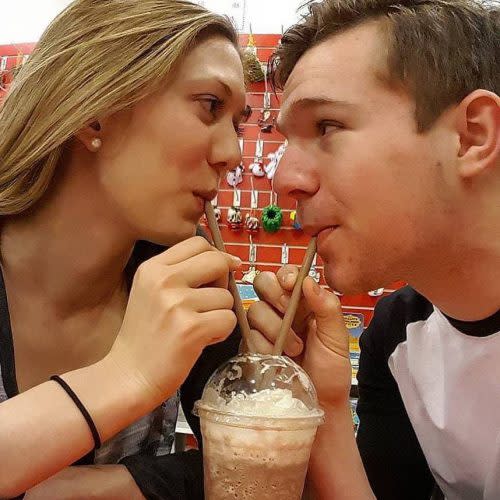 A visit to Santa's Candy Castle is nothing short of delightful. Rooms are loaded with just about any kind of candy you can think of, including lots of nostalgic favorites, homemade fudge, and more. The building has an interesting history, being part of the nation's first themed attraction, "Santa Claus Town" built in 1935. Stock up on all your favorite candies while there, but there's one treat that no one should pass up - the frozen hot chocolate!
Fingerhut Bakery in North Judson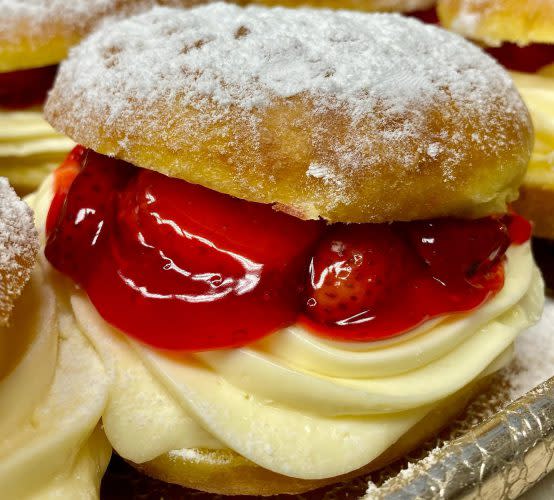 Sweet rolls and doughnuts and cakes, oh my! This is one of those places where you just have to ditch in the diet and give in to temptation. Known as the "Home of the Famous Butter Cream Coffee Cake," this is the place to go to get your morning fix (or your afternoon fix or after dinner fix or midnight snack). The history of this place is fascinating as it is now run by a ninth generation of bakers that goes all the way back to 18th century Bohemia.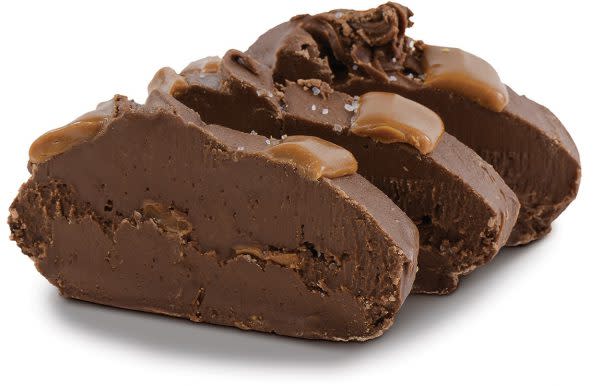 The Kilwin's chain of chocolate stores has dozens of locations around the country and they're best known for their Mackinac Island fudge, something that is a must when visiting one of their stores. The company's roots go back to 1947 in Michigan and you'll find all of your favorite classic chocolates, original recipe ice cream, and other treats - from caramel corn to crunchy brittles to caramel candy apples.
Albano's Pasta Shop in Valparaiso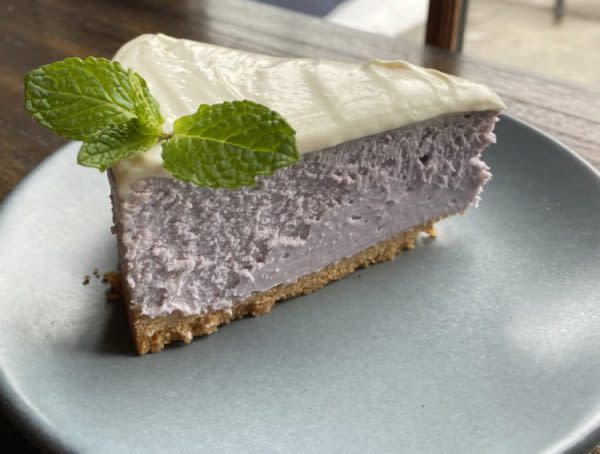 No, this is not a mistake. Yes, there is a pasta shop on this list. Not only can you get a great plate of from-scratch pasta here, but you can enjoy one of the most delicious desserts you will ever consume - the honey lavender cheesecake. It is so creamy and dreamy, you won't even think about the calories. With a lovely light purple hue and a cream cheesy frosting that is pure perfection, this is one dessert you need to save room for.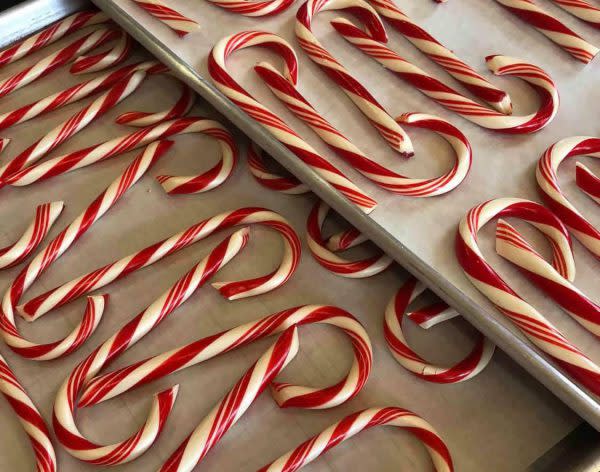 This is one of these lovely little shops that takes you back to another time. The business has been around for more than a century, getting its start in 1912 with a name change to McCord Candies in 1947. You'll find cases full of all your favorite sweet treats and you can also get in on fun workshops to learn how to make your own candy canes or taffy apples. It's just a world of sweetness that has supplied sugary goodness to several generations.
The Blue Gate Restaurant & Bakery in Shipshewana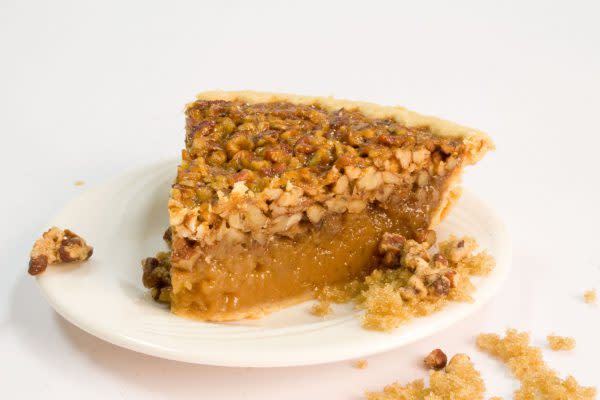 In the heart of Indiana Amish Country is the Blue Gate Restaurant & Bakery, where you can enjoy a big hearty meal that is best finished off with a taste of one of their wonderful homemade pies. Whether you like pecan, chocolate, or fruit pies loaded with berries, be sure to put this place on your foodie bucket list to experience a slice of heaven!
Albanese Confectionery in Merrillville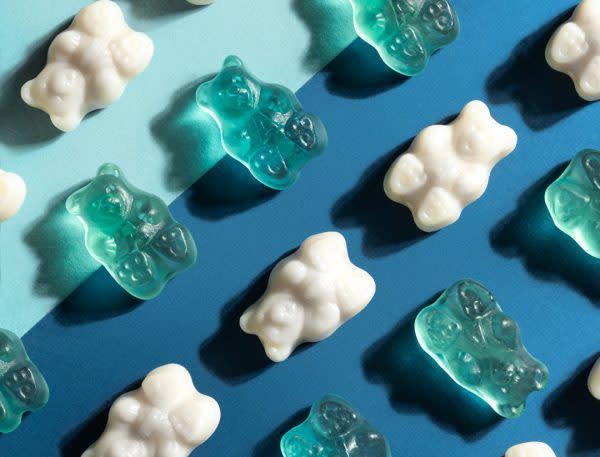 The Albanese Candy Factory beacons travelers into this fun candy land where you can see a huge flowing fountain of chocolate, watch the product being moved through windows overlooking the factory and load up on all your favorite Albanese treats and other nostalgic candies. Albanese is best known for their gummies that come in a huge number of flavors and shapes - from bears to rings to insects to soldiers. Be sure to also try out their premium malted milk balls!
Graeter's Ice Cream in Indianapolis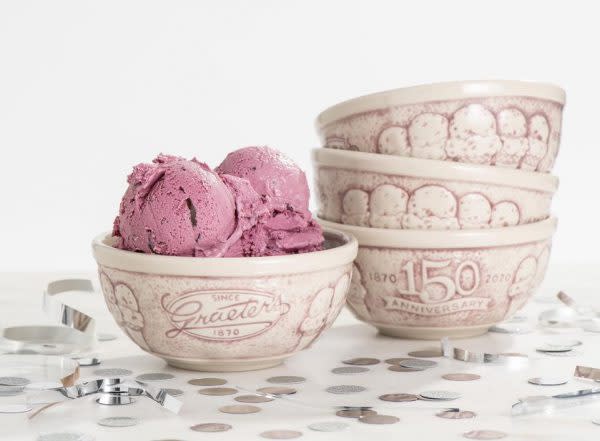 Over 150 years of ice cream-making experience can be detected in a bite of this smooth and creamy frozen treat. With beginnings in Cincinnati in 1870, the company has grown over the years to have stores in 11 cities and luckily one landed in Indy, along with three others in Indiana.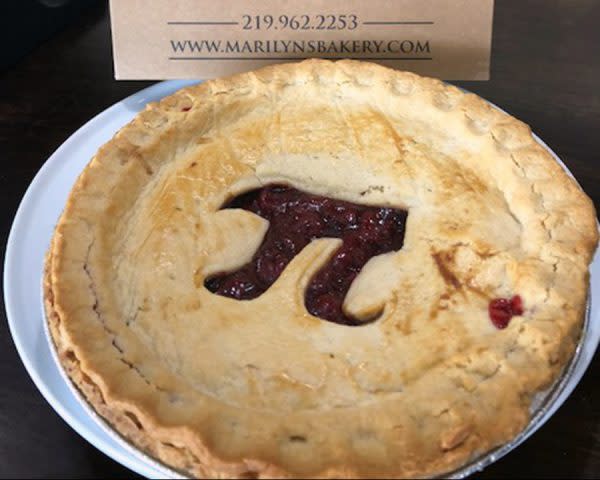 You have not lived until you've had a fresh strawberry pie with peak-of-season, ripened strawberries just picked from the farm fields at Johnson's Farm Produce where Marilyn's Bakery is located. You just can't get any fresher than that. Around since 1986, they do much more than just strawberry pies. You'll find everything your sweet tooth could have a hankering for - kolaches, cinnamon rolls, toffee, cupcakes, cheesecakes, and more.
Rise N' Roll Bakery in Middlebury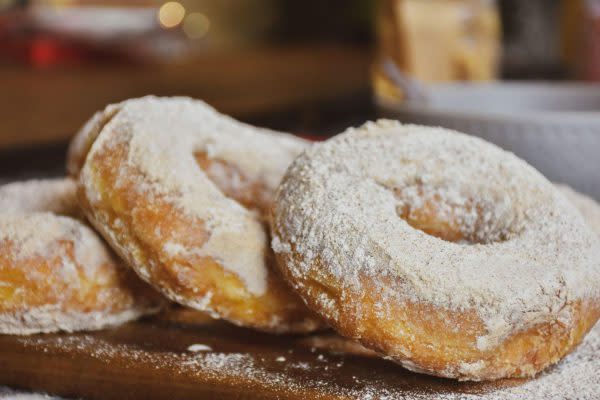 Beginning twenty years ago as a small operation by an Amish family in Shipshewana selling doughnuts from their front porch, the first Rise N' Roll Bakery opened in Middlebury, serving up their delicious signature cinnamon caramel donuts, apple fritters, and other sweet bakery breakfast staples. They also offer mouth-watering pies, sweetbreads, cookies, candy, and other Amish goods. They've expanded to open several other stores in the Northern part of the state and the Indy area.