Whether you're a church pianist, a burgeoning guitar hero or a hobby drummer, Fort Wayne's Sweetwater Sound is a pilgrimage every musician should make.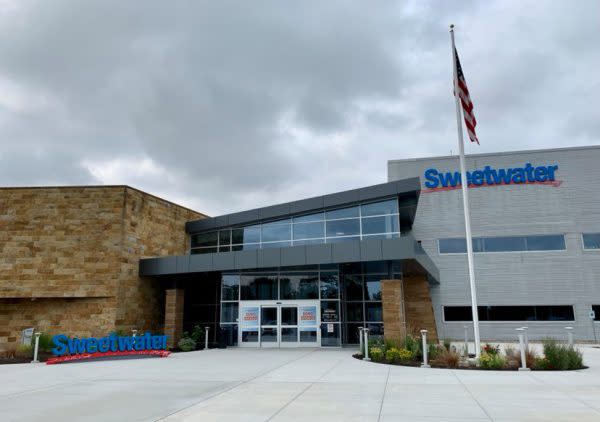 Founder Chuck Surack got his start in the 1970s traveling around the U.S. in a VW bus with a 4-track recorder to work with bands and artists on location. From those humble beginnings, Surack has steadily grown Sweetwater into an industry-leading music technology and instrument retailer. A small exhibit at the front entrance into the sleek Fort Wayne operation details the company's rise to success.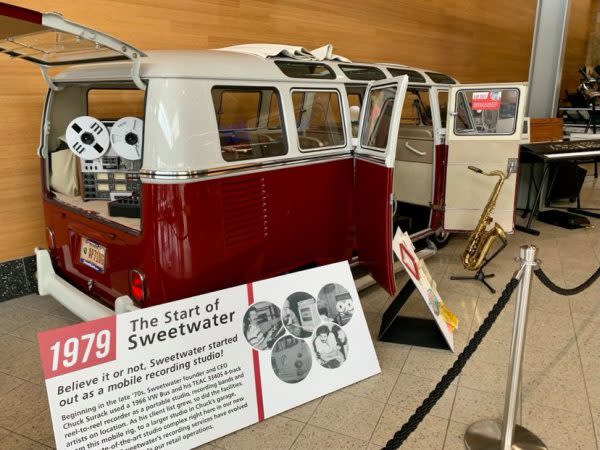 The vast facility offers all the makings of a great visit, from a dizzying showroom to a music academy; repair services; an outdoor show venue; and a full schedule of concerts, workshops and other special events. There's even a cafeteria and a coffee shop inside so customers don't have to tear themselves away from the tunes for very long to grab lunch or a snack.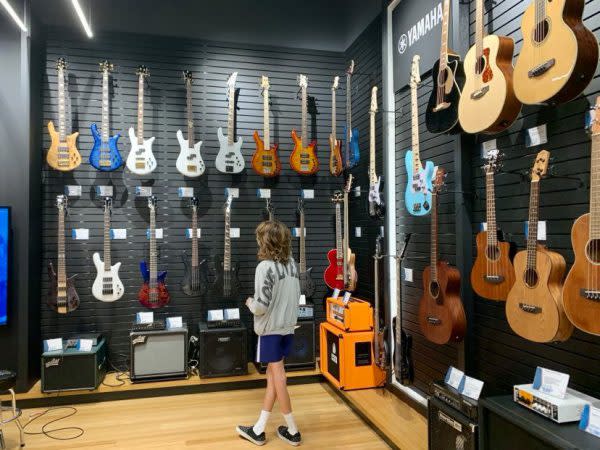 Candyland for musicians, the spotless modern showroom features dedicated rooms for guitars, basses, pianos and keyboards, percussion, vocal equipment, and more. Best of all, customers are welcome — and encouraged — to get their hands on all of the instruments to try before they buy. Or, heck, just noodle away to your heart's content and lose yourself in dreams of rock stardom for a few hours. Electronic kiosks in each area offer further ability to search the entire Sweetwater inventory if you don't see what you want right away.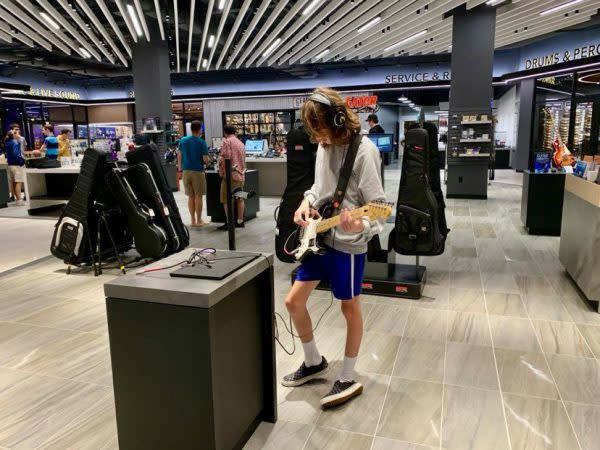 Demo rooms provide a bit of privacy if you're feeling a bit shy about performing, and the drum kits and instruments with amps in the public areas are connected to listening headphones so you can rock out as loud as you want without disturbing other patrons. Whatever you do, don't miss the chance to take a spin down the two-story slide.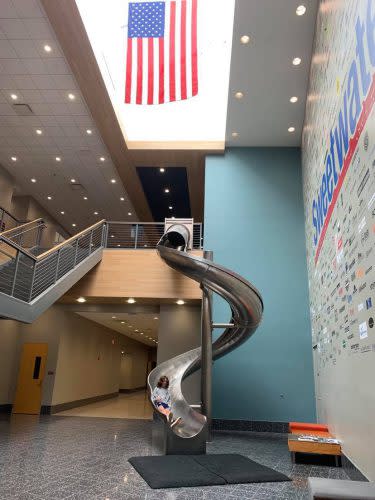 The positive Sweetwater work culture permeates every aspect of the business, making the company a preferred employer in northeastern Indiana.  Employees get to utilize a wide range of on-site services and benefits, including dry cleaning, a hair salon and a healthcare clinic, all contributing to a happy workforce. Therefore, it's no surprise that Sweetwater earns near-constant accolades for its outstanding customer service.
How sweet it is…
For more information, visit sweetwater.com.