The summer music season in Indiana is a season that is not to be missed. It matters not what your taste in music is, because you'll find a festival celebration that will suit your fancy. Here are some of the most popular music fests happening in Indiana during the summer. With all genres of music, from country to indie, you are sure to find at least a couple of festivals you won't want to miss.
In July in Lafayette, find the fun affair – Dancing in the Streets – with two or three stages with live music and a bonus of a classic car cruise, which includes motorcycles! Your particular music preferences are sure to be covered here. Find your niche and fit right in.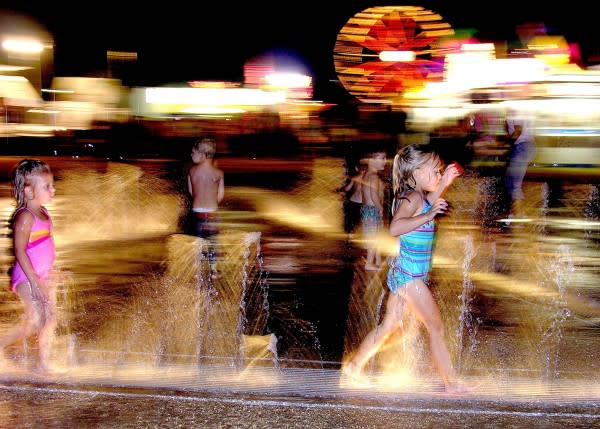 Fort Wayne, Indiana hosts the popular Three Rivers Festival also in July. Head downtown for all the activities, everything from a two-hour parade to games for the family and artists doing their creative work right in front of you. A unique race that is fun to watch is the Bed Race, a race with beds on wheels along two blocks of roadway. Then with river breezes in your hair, you can enjoy the downtown midway with lots of food and music. Just about everything except the refreshments and rides are free! On the last day be sure to catch the firework finale.
Also in July, is the Main Street Tour in Monticello, Indiana. Live bands entertain with their own brand of music, and a beer and wine garden is sure to please the adults.
Heading into August, some of the best festivals are held in the early part of the month, including:
If you love music, and you love traveling through a wonderfully friendly state, take a festival tour of Indiana during the summer and start smiling!
By Joe Laing, El Monte RV
About the Author
Joe Laing is the Marketing Director for El Monte RV, your nationwide source for RV rentals. El Monte RV also sells used motorhomes through eight different locations across the United States. For more information on purchasing a used motorhome see http://www.elmontervsales.com/home/.